Discussion Starter
•
#1
•
Ok, I have to start by saying until four weeks ago the way I fixed my vehicle was to pick up the phone so if I call something a dohicky be nice. I recently acquired my first American made truck and figured I'd try and get my hands dirty. With the help of the nice folks here at TrailVoy I've become quite the car guy.
So I picked up an XUV from my sister-in-law and she said the midgate window was acting funny. So I pushed the button and there was a pop and then gremlins wrestling.
The fix was simple enough:
1. Order a new midgate regulator from Amazon
2. Wait quietly by the door for two days
3. Grab a socket set, 4mm allen wrench and screwdrivers (both)
4. Don't forget supplemental lighting
5. Pop the cover of the bottom of the gate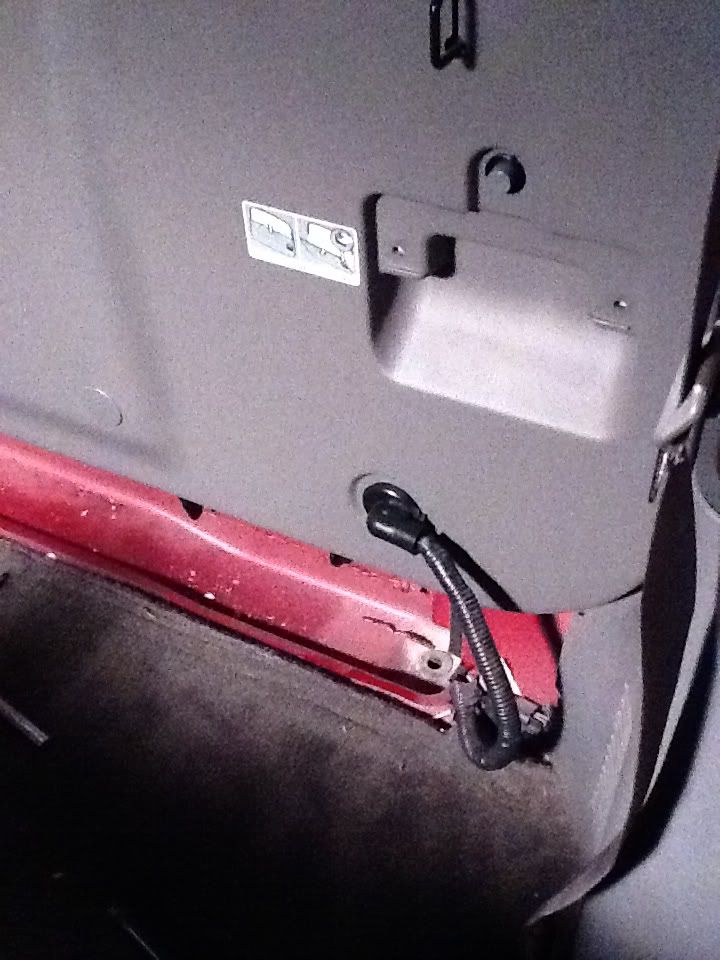 6. Open the gate
7. There are holes that line up on the hinges, stick the 4mm wrench through the lined up holes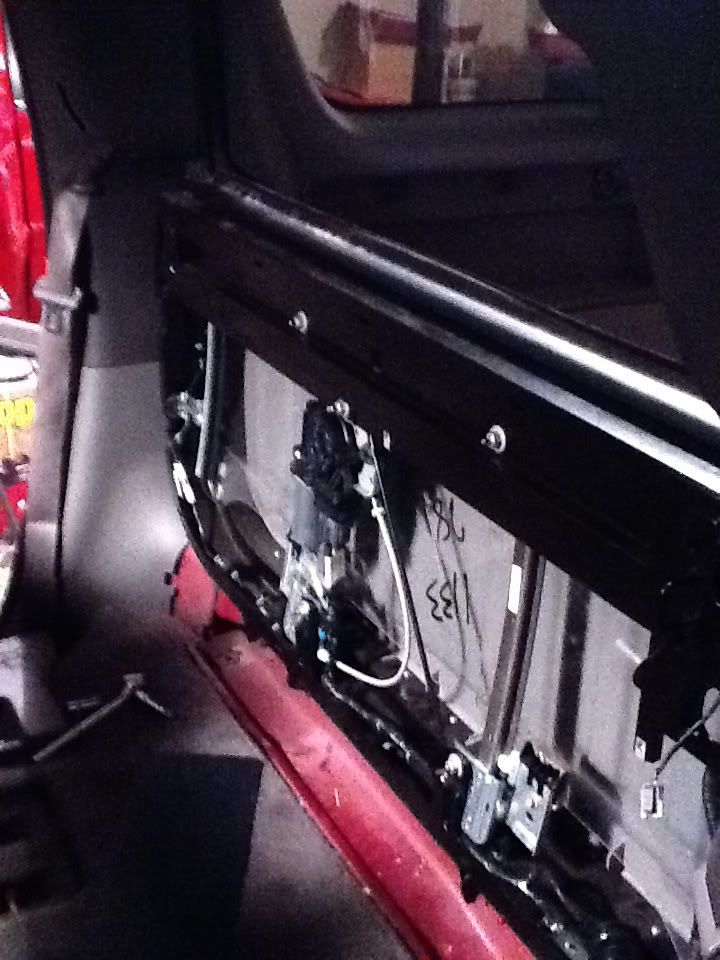 8. Unscrew the one screw on the panel and the two on the handle then pop it off. There are 3 clamps on the top, 7 on the bottom and 1 on each side.
9. At this point I will recommend something odd. There are two electricals to unplug, one on the drivers side bottom and the release by the handle. I ended up sticking a glove over the catch for the gate. While the 4mm wrench will keep the gate from coming down it doesn't keep it from relatching. After the fifth time reattaching the electricals to reopen the gate I stuck the first thing I could find on the catch
10. Unbolt the hinges
11. I didn't have any help, so I pulled the gate off the guides and leaned it back so I could grab it from the bed
12. With the roof open I stood up in the bed and lifted/twisted the gate into the bed, slid it on a blanket to the tailgate and got it situated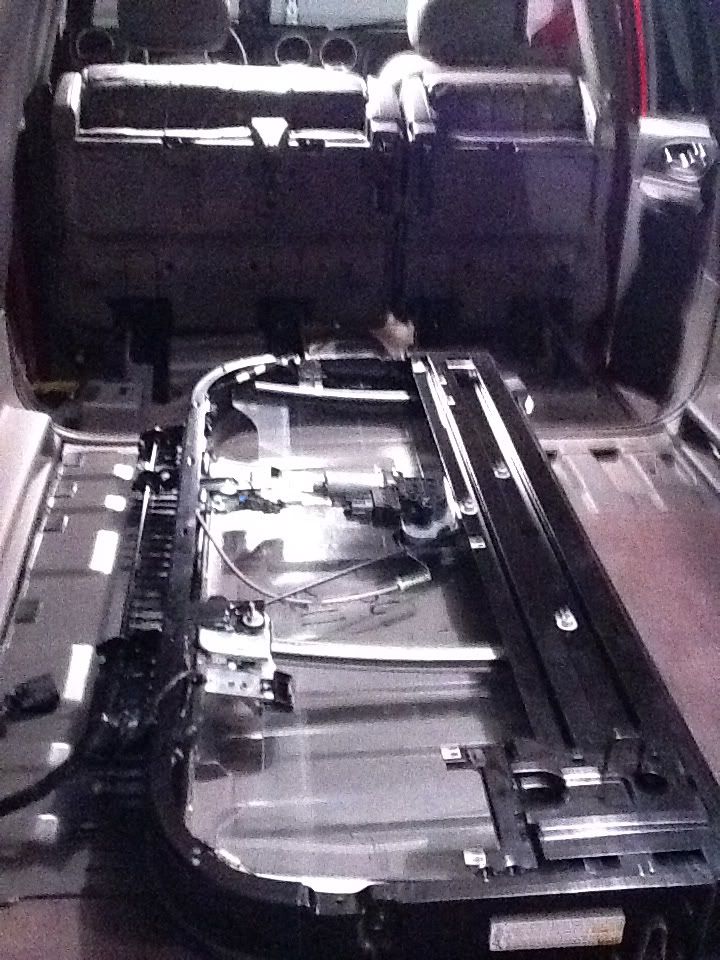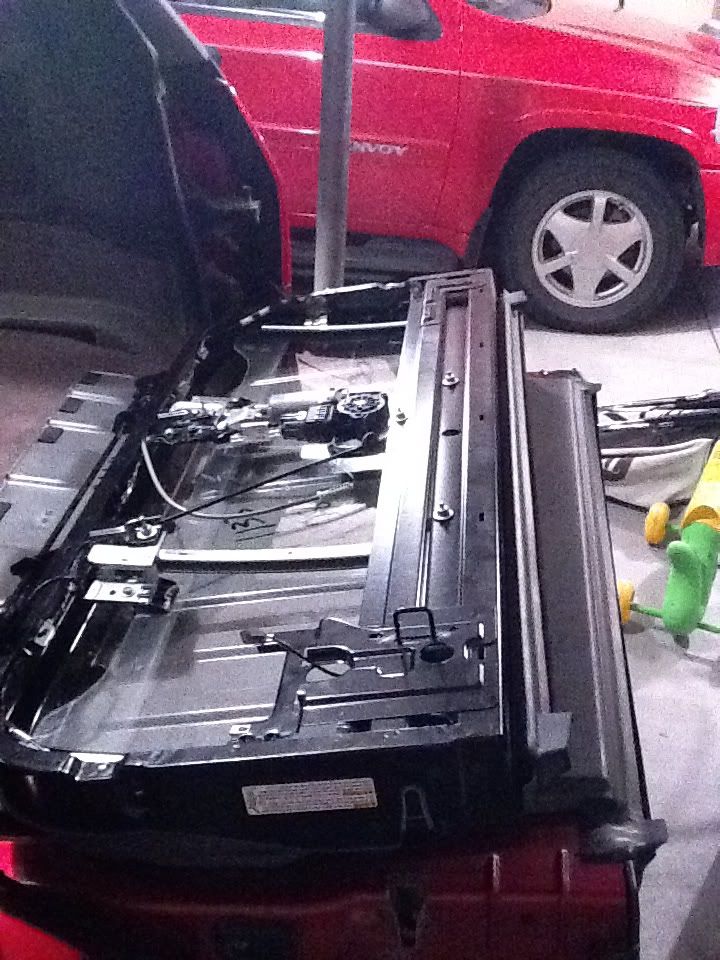 13. Pull the weather strip off
14. Unbolt the glass
15. You need to shimmy the glass out lifted and flattening but it will come
16. Store the glass in your wife's Envoy
17. Unbolt the 5 bolts holding the regulator in and be careful of the little dohicky that senses if the glass is down. Break that and you won't be opening the gate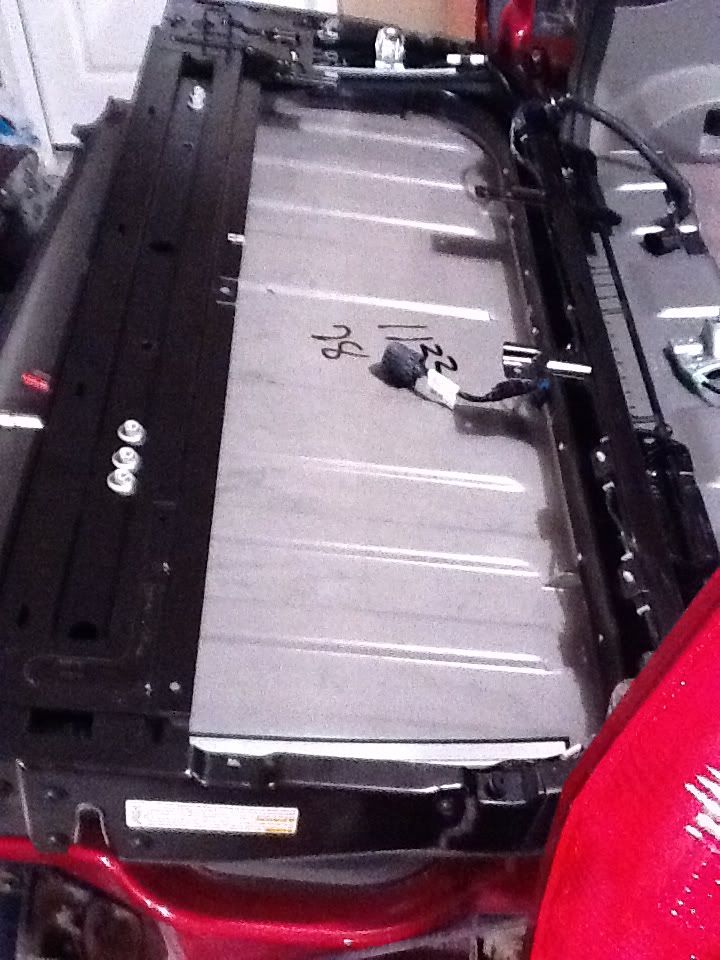 That's it. Reverse the steps to slap it back together.
18. Have beer and brag to everyone you've met since second grade. Maybe bow a little.
The only concern I have is the midgate goes up and down much faster than the rear making me think the rear might be going.
Enjoy!