Hello everyone,
I've done some searching, seems to be a common problem; not finding any solutions though.
I'm getting water under the drivers side dash just above the hood release handle, only when it rains hard. My sunroof drain is not clogged. I have poured water down it and it flows right out the hose inside the door hinge area. I do not appear to have any water in the head liner either. It also doesn't look as if water gets into my door hinge area as well. (dry after driving in rain). My A/C condensation line is also draining fine.
I was questioning the windshield, but the water does not appear to go forward that far. I took off the cover that looks like a fuse box cover between the door and dash; no signs in that area other than the wire harness just below.
The water seems to accumulate by the hood release handle and then it travels towards the center of the truck along the lower knee kick panel.
I pulled the molding back that seals the door shut and it was dry inside even after just being in the rain.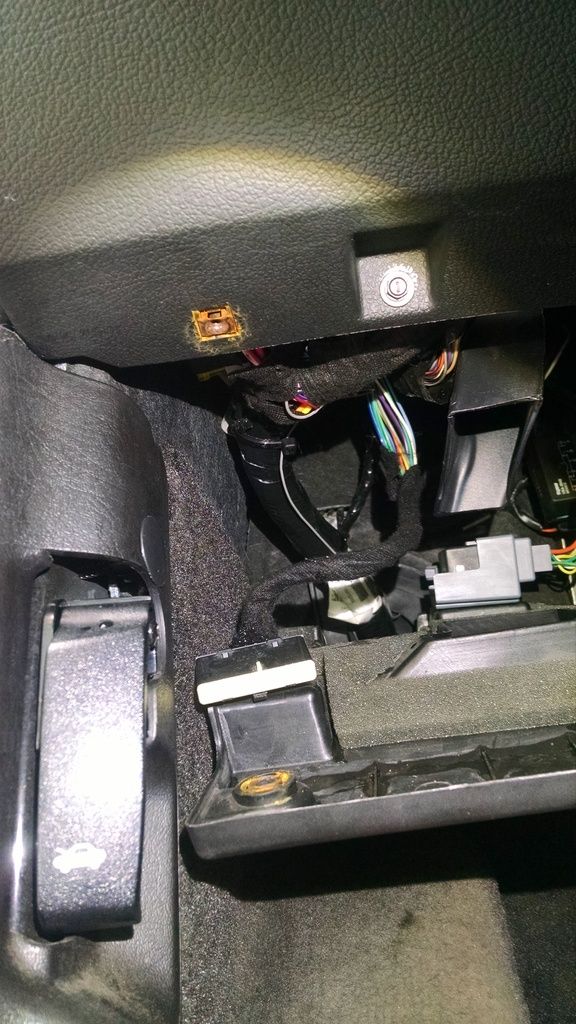 The fabric wireharness above the e-brake handle gets wet.