2005 chevy trailblazer_lt
Discussion Starter
•
#1
•
Okay will make this short and too the point. Got hit last Friday, other guy cited, using the opportunity to put an SS front bumper on. Stealership wanted to charge me 742 total (thats with the 369 Ill get for the old bumper) I said no I would find the two front grille inserts and the center bumper insert my self. (They wanted 371 for the front five parts).
So getting the bumper cover its self from the shop for 322.42
Looking to get the front five pieces as cheaply as I can and looking for your guy's help.
I realize I should search and dig though websites but I do not have the time.
If I get the parts to the dealership by the
end of next week they will install them for free
.
Here is a picture of what I need.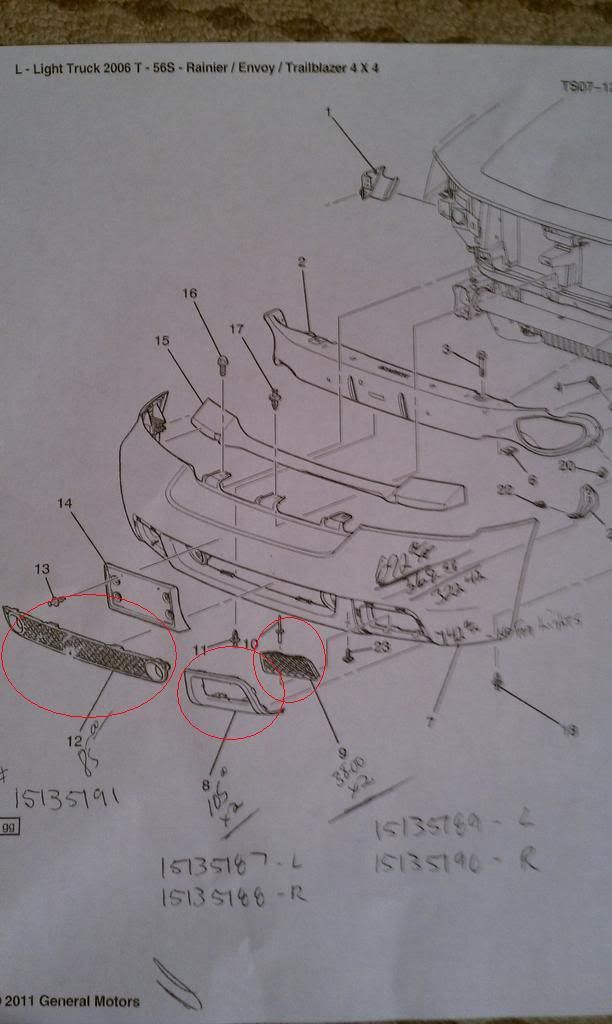 Part numbers are the following
#151357191
#15135187 - L
#15135188 - R
#15135789 - L
#15135789 - R
Thanks in advance I know I should use the search and dig stuff up myself but I know I will be time crunched this weekend and would greatly appreciate any help.