2006 chevy trailblazer_ls
Discussion Starter
•
#1
•
(announcer voice)
And now.....it's time for America's Number One Game Show.....
SPOT...THE MOD!!
This is the game where you see pictures of a GMT360 and you (audience shouting) SPOT THE MOD!!
Our first contestant today is Chris from Pennsylvania. He gives us this photo. You have 30 seconds to Spot The Mod! Your time starts now.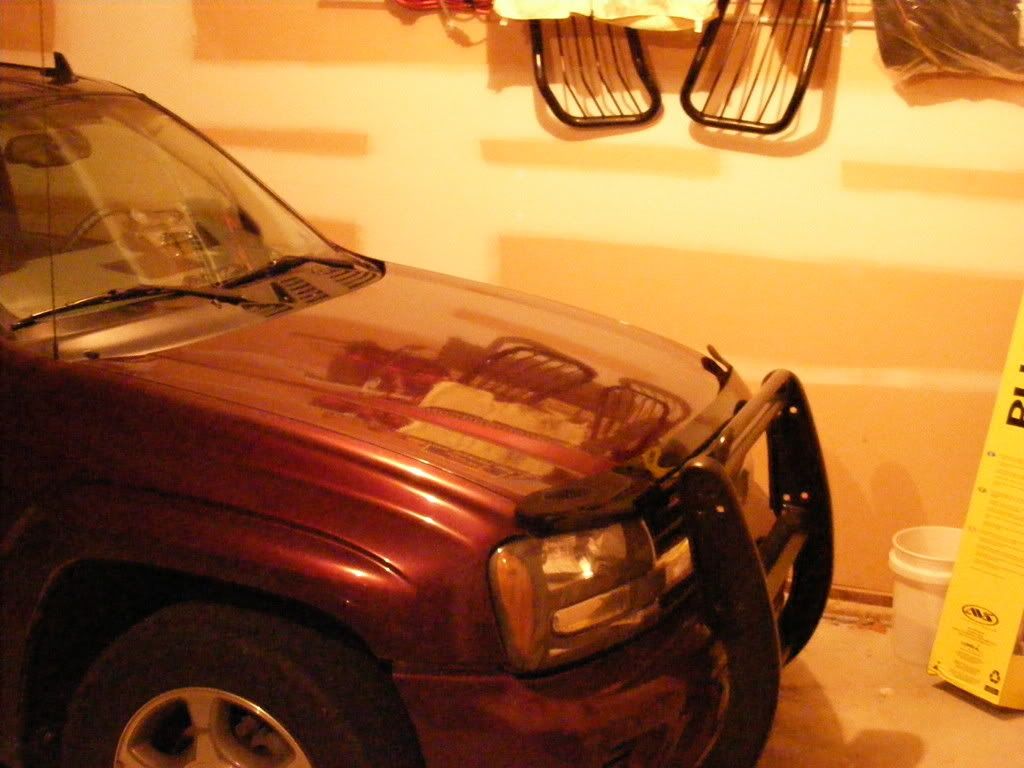 (Buzzer sounds. Announcer speaks) So, doid you Spot the Mod?
What's that? A little louder? Well if you said "Auto Vent Shade Front Bug Deflector in Smoke color"...then YOU WIN!!!!!!! :woohoo: We would also have accepted "Bug Deflector"
That's ight! Its a new bug deflector! Designed not only to keep those pesky bugs of your hood and windshield, this AVS bugflector II is stylish as well. Conforming to the lines of the vehicle, coupled with super easy installation, this smoked ABS plastic bugshield is a valuable addition to any GMT360 vehicle. And at $48, it's still a value!
Wow. Sleep deprivation is fun! :bonk::dielaugh::weird:
Have a good day!
Chris