2005 chevy trailblazer_lt
Installed!
Fresh powdercoat! Yum! Eric is prepping the sliders for the welding. The powdercoat looks quite tough, as it took him a few passes with the grinder before getting to bare metal.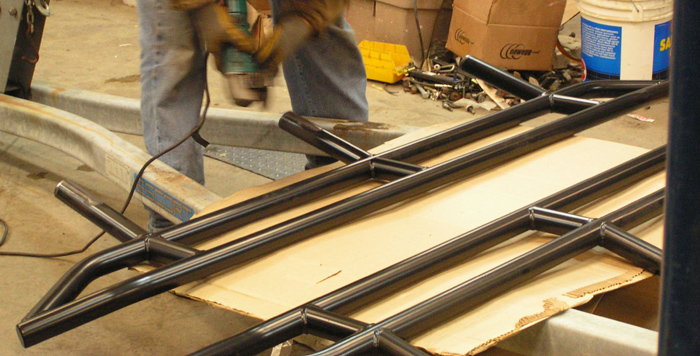 Prepping the frame for welding: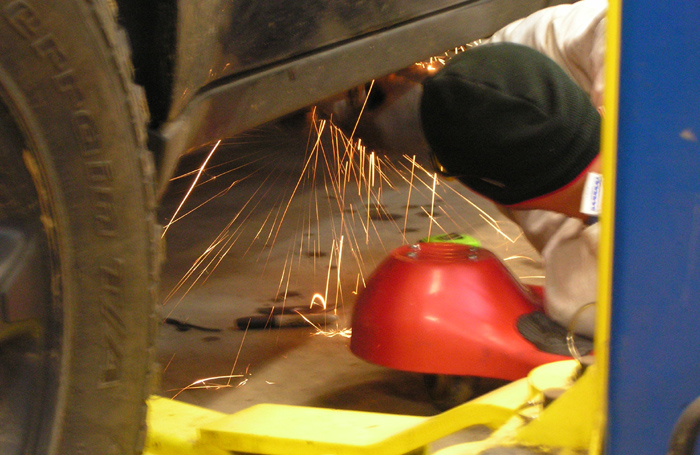 Welding the sliders on... it took a bit of time, but Eric wanted it done right. He was very meticulous with his work. He's a certified structural welder and really knew what he was doing.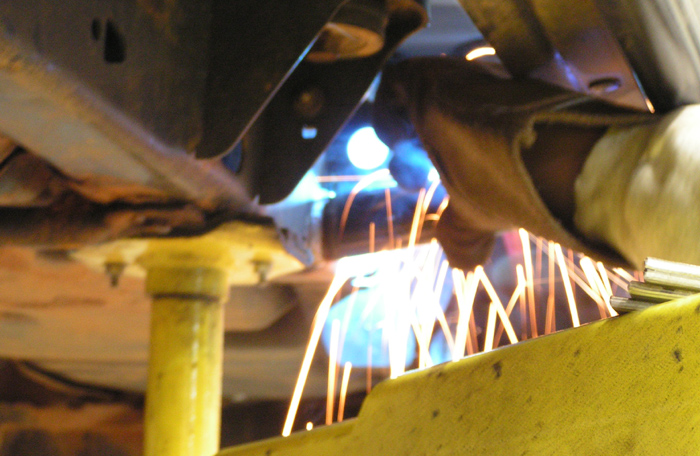 The welded on frame gussets (they were painted later to prevent rusting):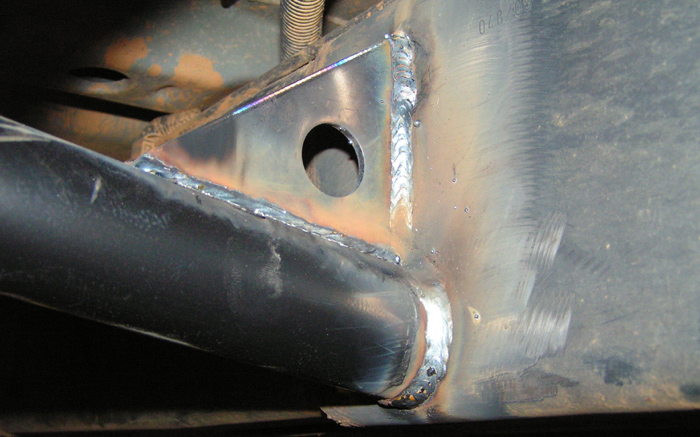 View from below of the installed slider.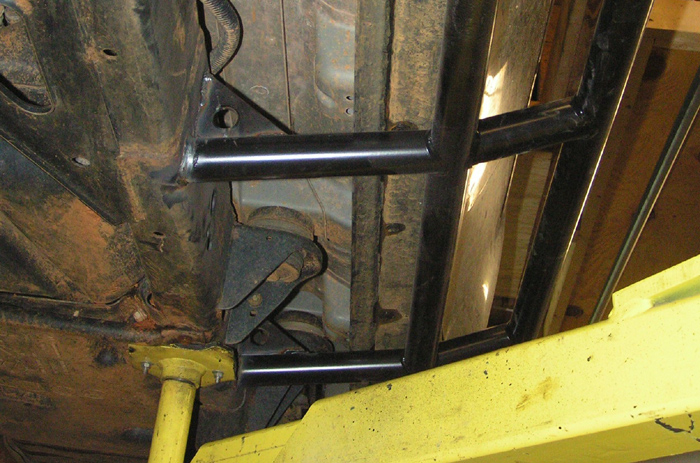 Top view of the slider. It fits the vehicle lines perfectly.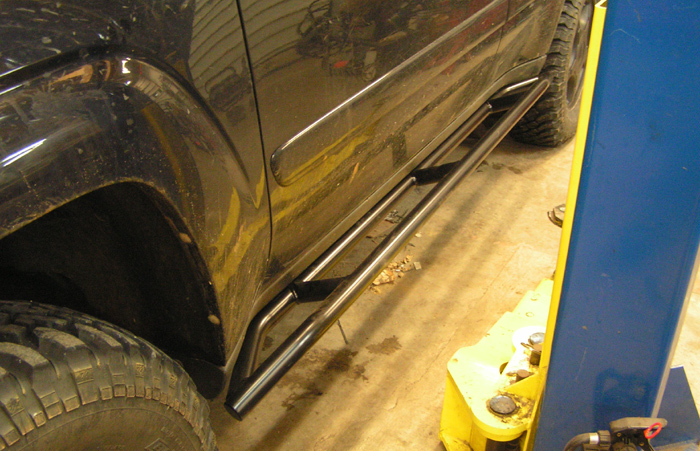 Load test. Loading the outside beam with the (almost) full weight of the left side. ~1/4" of deflection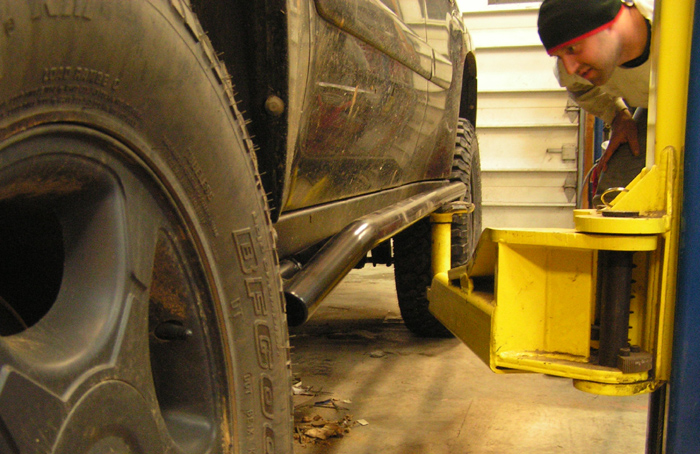 Eric is willing to do some sort of group purchase price for an initial batch. The details haven't been worked out yet though. I'll report back when I know prices and details of his offer.
Thoughts?