2005 chevy trailblazer_lt
Discussion Starter
·
#1
·
So, I've got a guy interested in producing rock sliders for the TrailBlazer. Today we did a test fitment + measuring session for the frame connectors.
So, as a teaser, I figured I'd post up some pictures from this morning.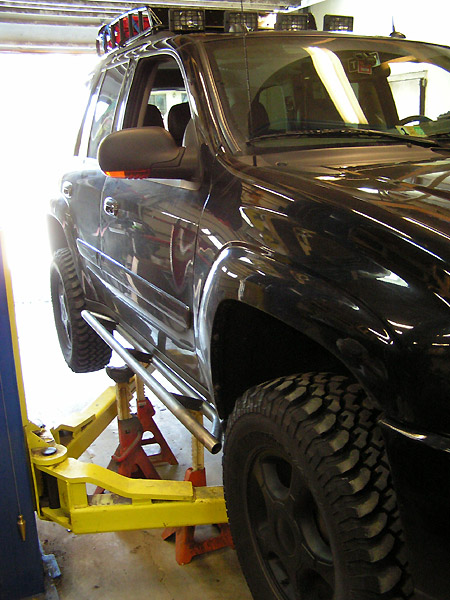 It's along the same lines as some of the other sliders I have seen, but Eric (pictured below) wanted to have some fun with it. So I let his imagination run. He came up with the tapered ends that fit the body lines of the truck perfectly. So far it's tacked together, as Eric wanted to make sure fitment was correct.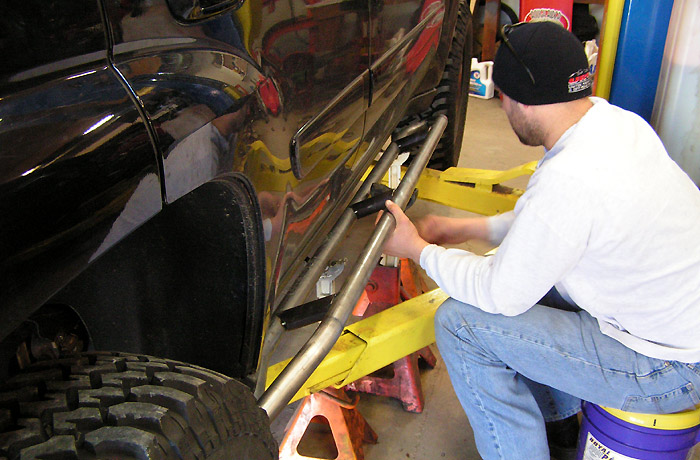 Another view of the tapered end: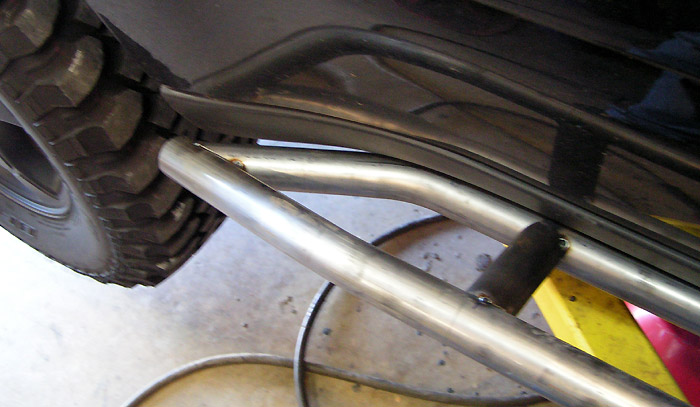 While I was there, we measured up and tacked in the frame connectors. There will be 3 on Eric's design.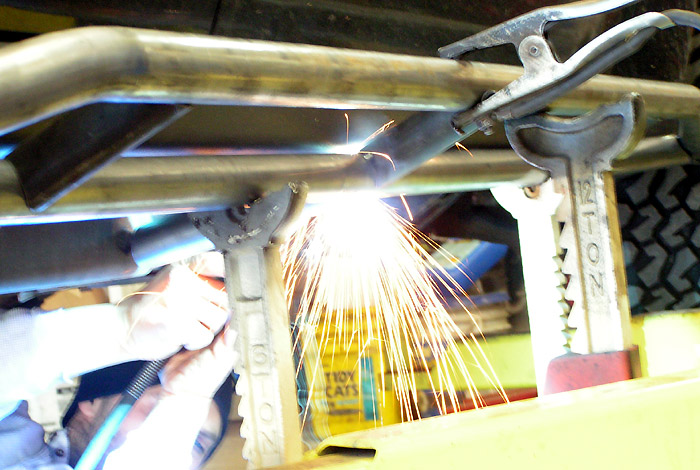 So, Eric's going to finish welding it tonight and grind them down all pretty. Then it will be in the hands of the powdercoater. After that, I'll just have to drive down after work and get them welded in. :woot:
Eric hasn't set a price yet, and the powdercoating will be an extra 150-200. Once I know a price, I'll let you all know. He also said he would do free installation for anyone that would drive to his shop near DC. I will say, Eric is a genuinely nice guy and will go out of his way for you. So I hope he is able to make some future sales from our group.
I'll be sure to include lots of pictures and the cost of the final product once they are installed. :woohoo: Gosh I can't wait!