So I tackled the thermostat job today and I wanted to try and get it without messing with the alternator. I was able to do it, and it took between 1-1/2 to 2 hours(I had to run for a clamp, plus taking pictures) Plus I don't have a garage so running for tools took some time.
1st is jacking up the left side and removing the front tire, jack stands under frame.
I placed some pieces of cardboard around the differential and under the radiator to help filter the coolant into my pan. Next I removed the clamp from the bottom hose, I used a pair of big honkin' channel locks for this. Here is the hose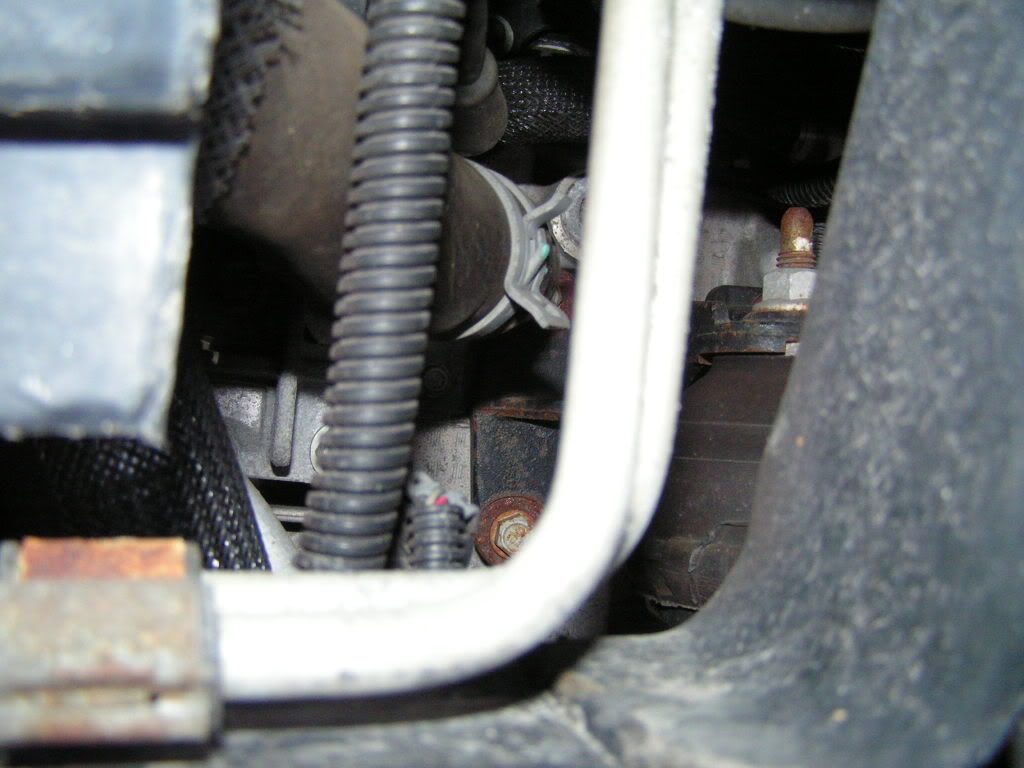 After pulling the hose back I pushed it up and let it sit out of the way. I then used a combination of long extensions to reach the bottom bolt and a 10mm socket:
I then used a universal socket to reach the top screw, from the opposite side of the spring;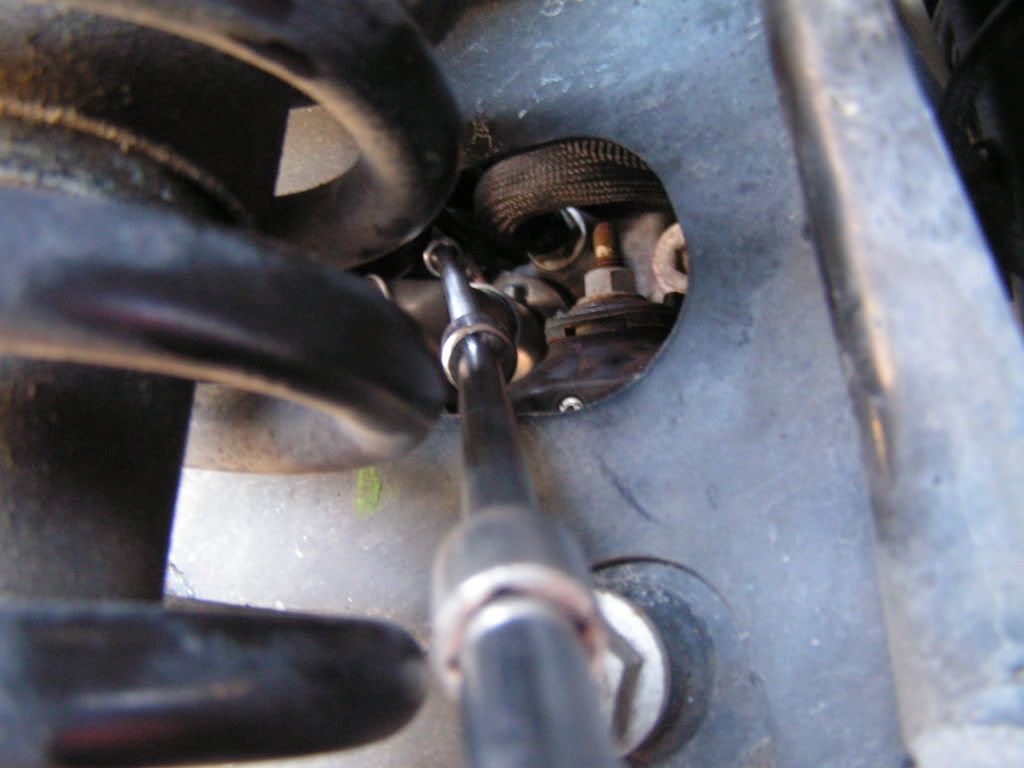 You could let the screws fall, but I used an extendable magnet to pull them from the housing. Here is the socket
My gasket on the new thermostat was quite secure so I did not need any grease, so I was able to put the housing where it needed to be and fed the bolt into the hole. I used a small magnet inside the socket to hold the screw from falling out. I did the bottom screw first, and turned it just tight enough so that I could still push the housing with the extensions so I could line up the top hole. I the used the universal socket with the magnet to place the top screw in and started it by hand, then used the ratchet. The clamps from the factory are not fun in this tight space, so I replaced it with a screw style clamp.
You can see I have the factory clamp in the locked open position, getting it closed in there was tight, so again I used the universal socket to reach the screw on the new clamp. I removed the top hose to get fluid into the engine and radiator.