2005 chevy trailblazer_lt
I had yet to visit Rausch Creek, in central PA, despite only a two hour drive from my house. So when a couple guys from my local off road club (
The Capital Off Road Enthusiasts
) sent out an email saying they wanted to go, I jumped at the opportunity.

http://www.rauschcreekoffroadpark.org/
Rausch Creek is a 'pay to play' park. You also need to purchase a membership which lasts a year. However, they certainly have some of the toughest courses around. Much more difficult than anything I've found in any of the national forests I've visited.
Anyways, they rate the trails Green, Blue, Black, and Red. Red is impossible without 40-50" tires. Black requires 35" and front and rear lockers. Blue generally requires 33" or 32"+lockers. Greens range from flat fire roads to needing 32" tires (they call these stock friendly, but that can be deceiving).
Anyways, less talk, more cowbell, I mean pictures!
This is a blue trail we tried at first. Quite challenging. Lots of rock slider carnage. You really had to pick your line well, or else you were bound to get your rear pumpkin hung up (I did a few times).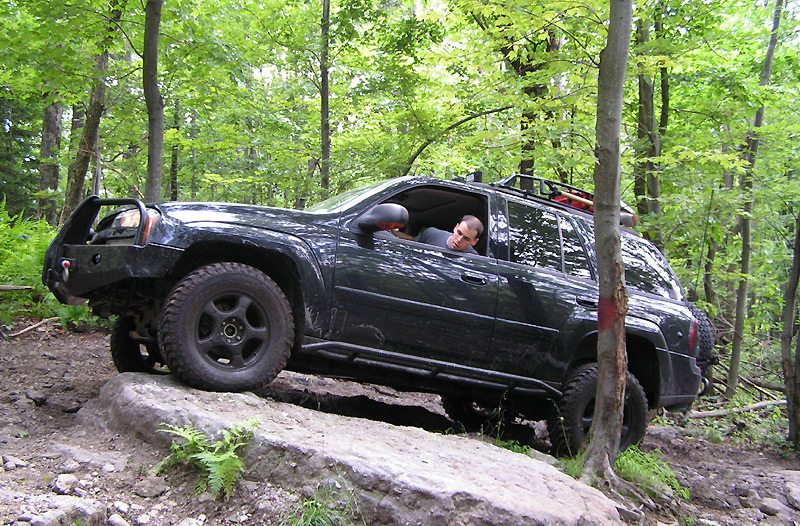 Making use of the sliders.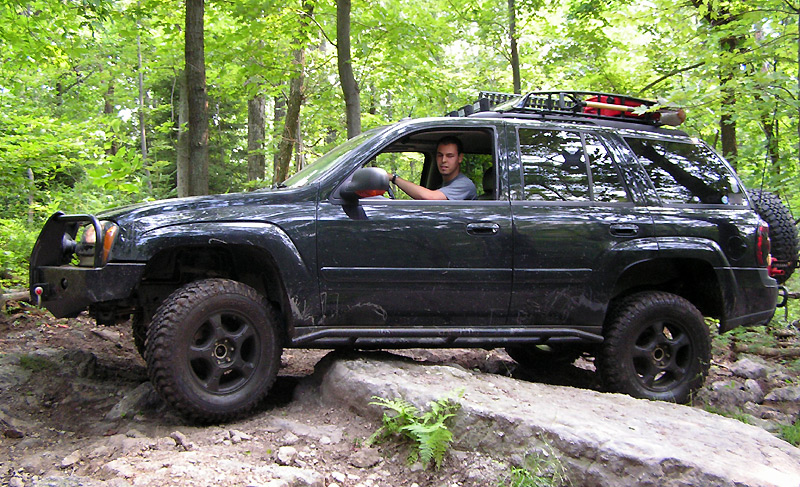 More blue.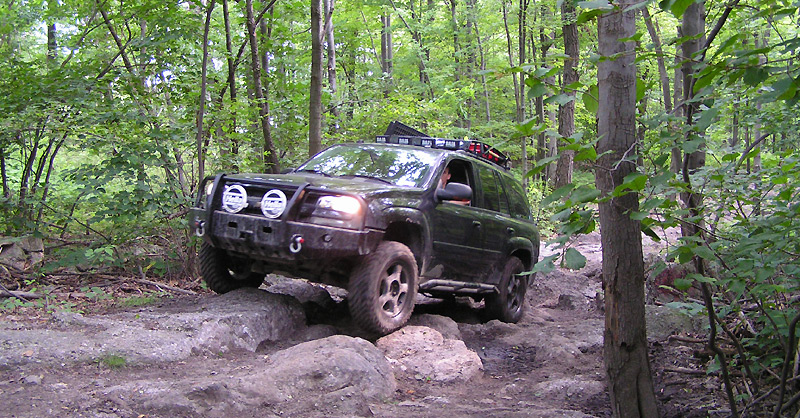 My trail buddy drove a 2009 Jeep Rubicon (JK I think?)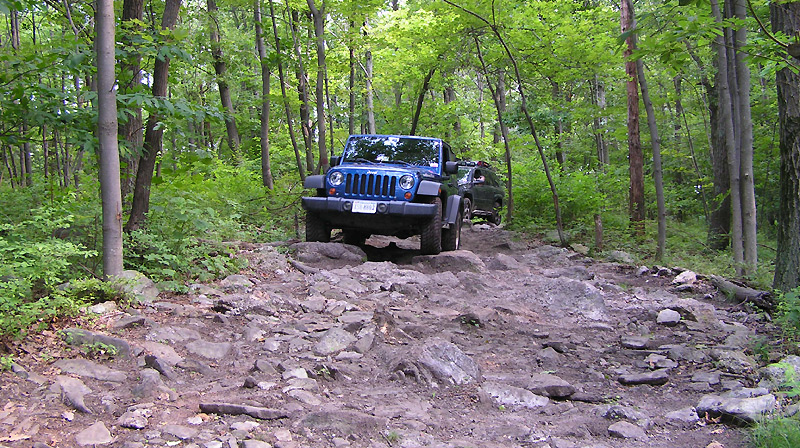 Some areas opened up to some beautiful vistas of the surrounding mountains.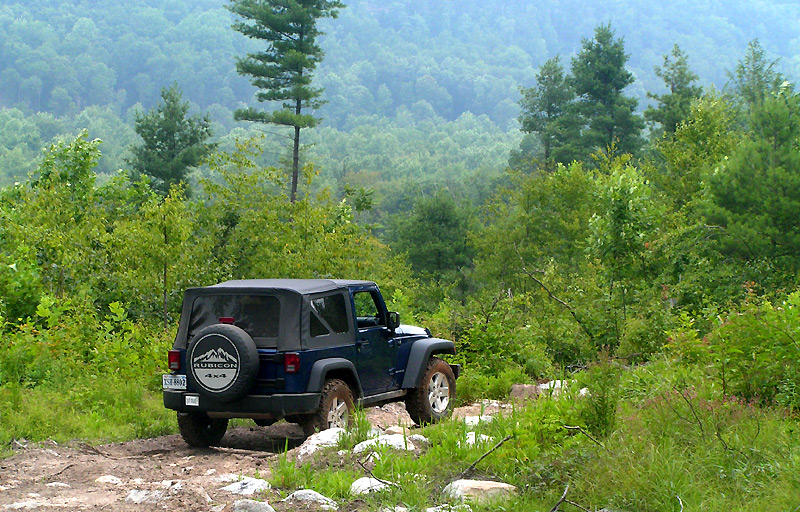 Another example of the cool views.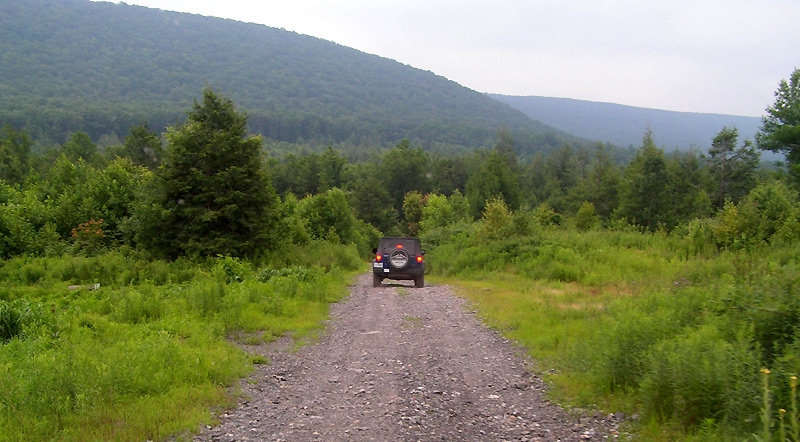 We found ourselves on this trail that looped between a couple green trails. Some areas were greenish, others could have probably been rated black. The trail itself didn't have a clear rating posted.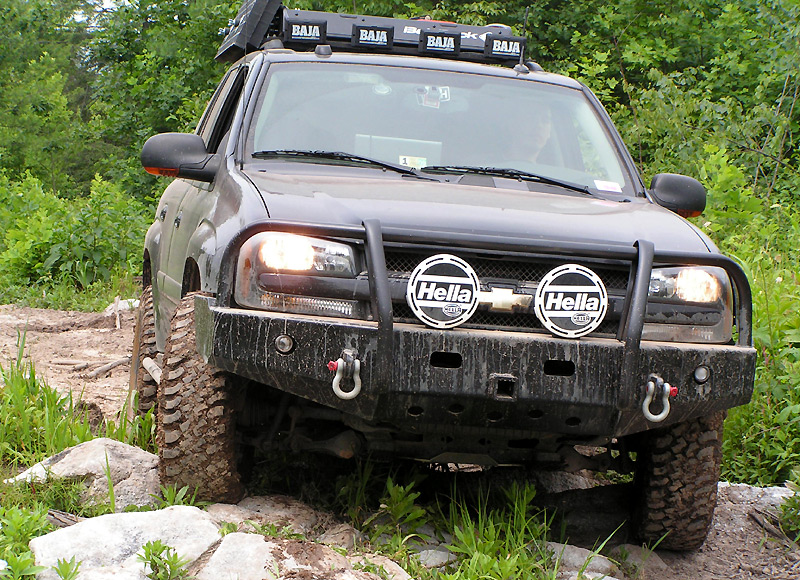 Lots of rocks...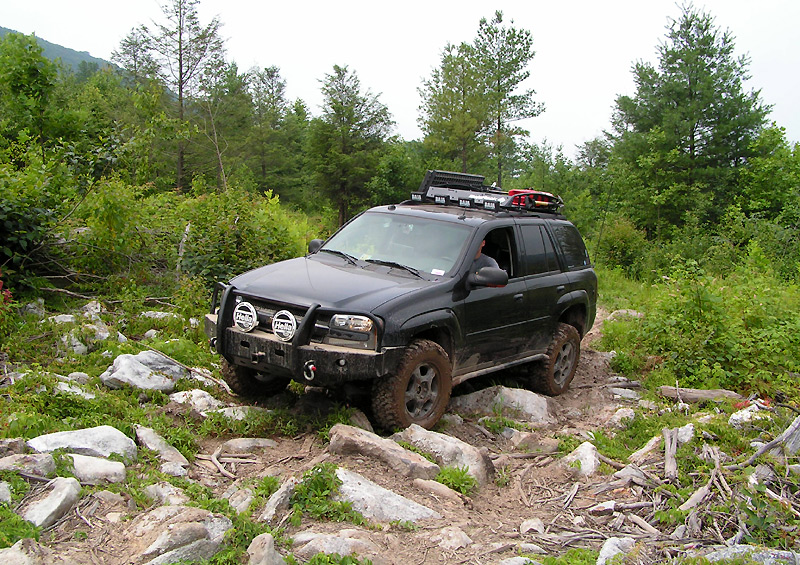 More rocks.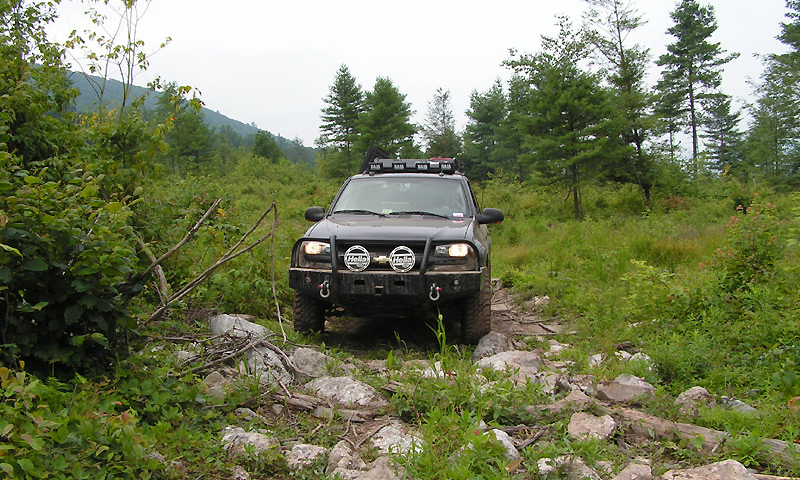 We came across some super deep ruts. The only way we could pass was to ride the crest.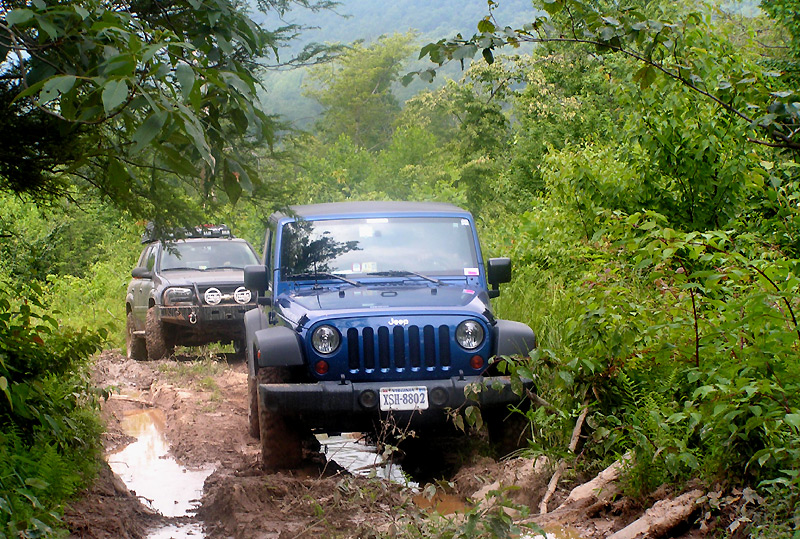 This area could have been rated black. As my trail buddy plans his attack, I'm checking out a strange noise. Turned out something was just vibrating funny.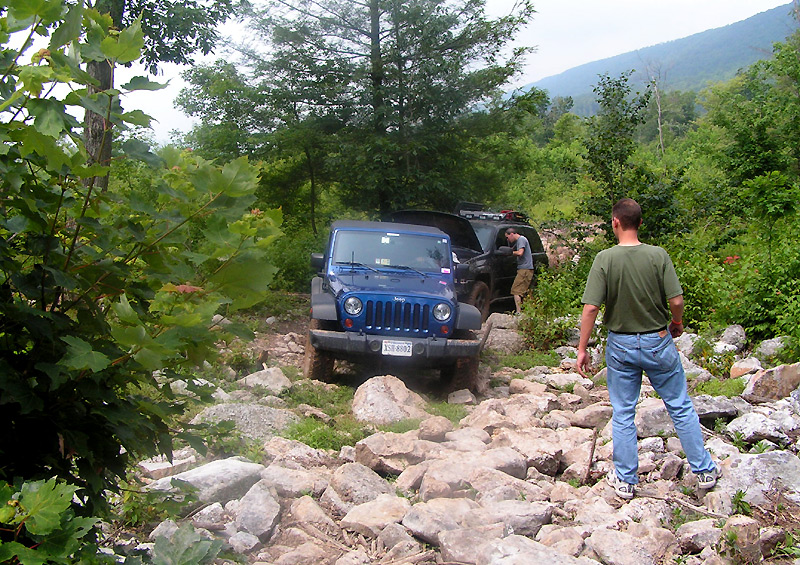 My approach involved use of the ladders and lots of slider carnage.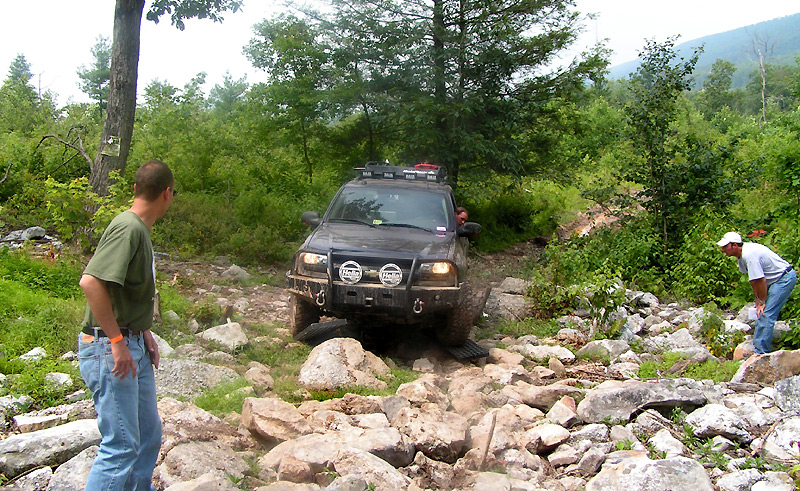 One of the many FJs we saw.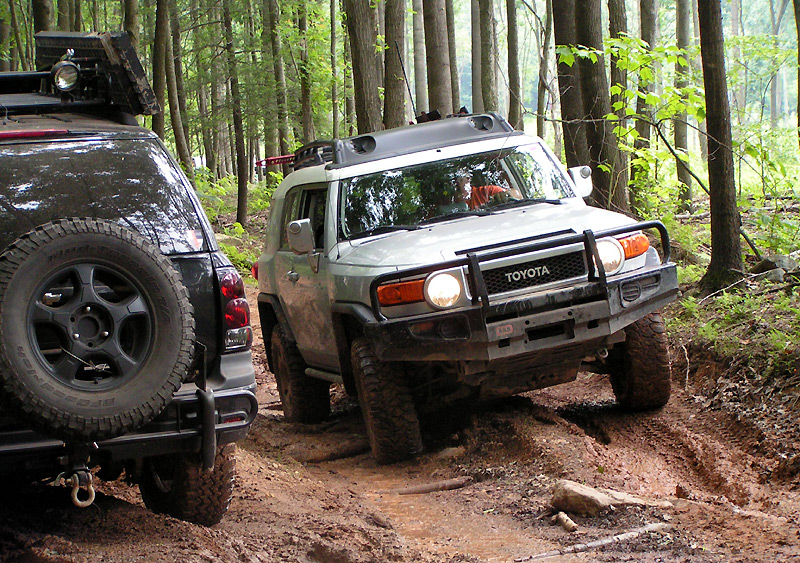 Here's an awesome rock perch atop a hill. Sadly I couldn't make it to that point due to my longer wheel base and lack of a front differential locker, do'h!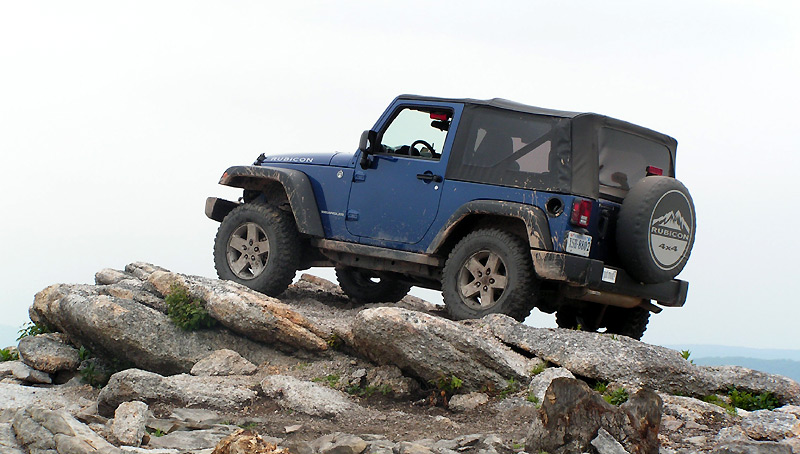 Another interesting hilltop.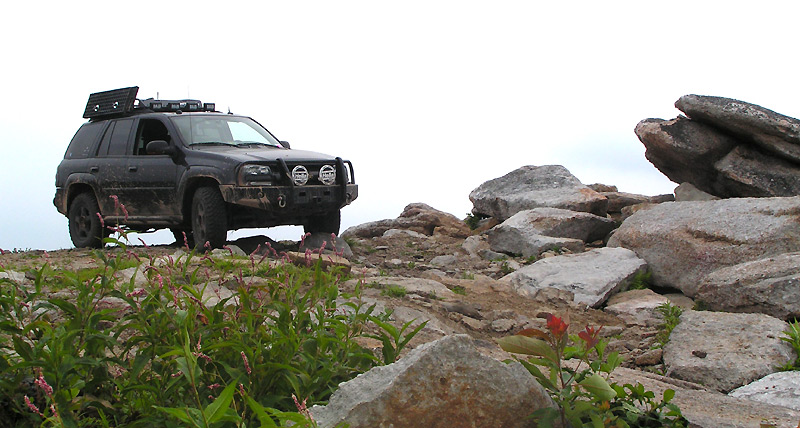 Yep... we went down that. Although, I may or may not have lost blatter control during one of the rock dropoffs. Eeeek!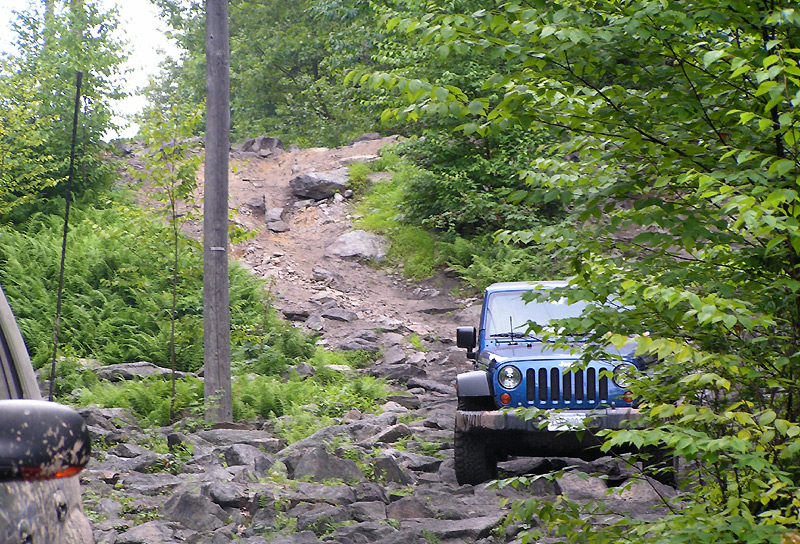 Obligatory lights on pose from down in the quarry. I beleive they mined shale there.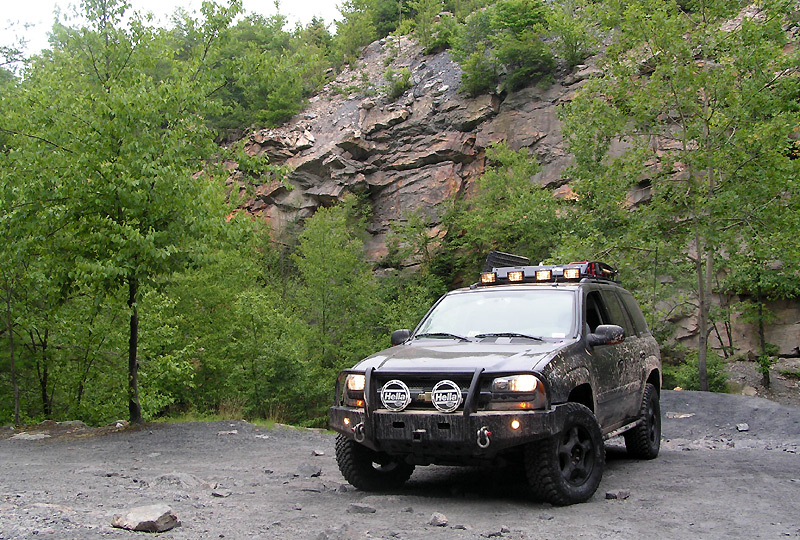 Another fairly rocky trail. Somewhere between a green and a blue... this section being blue.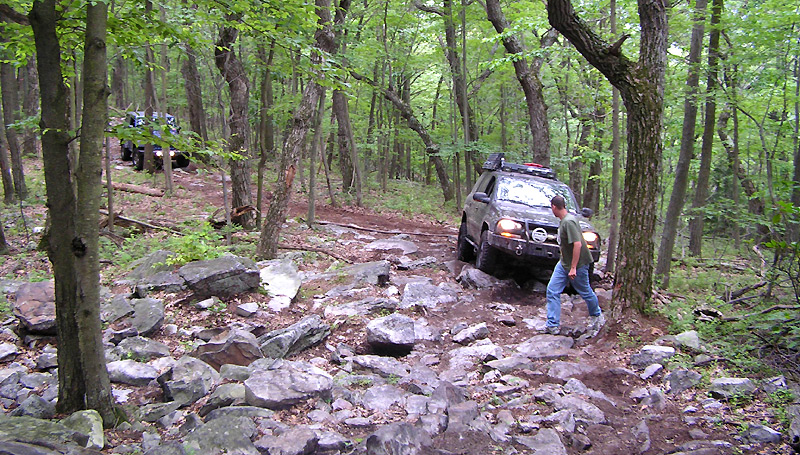 The Rubi working its way through the same section.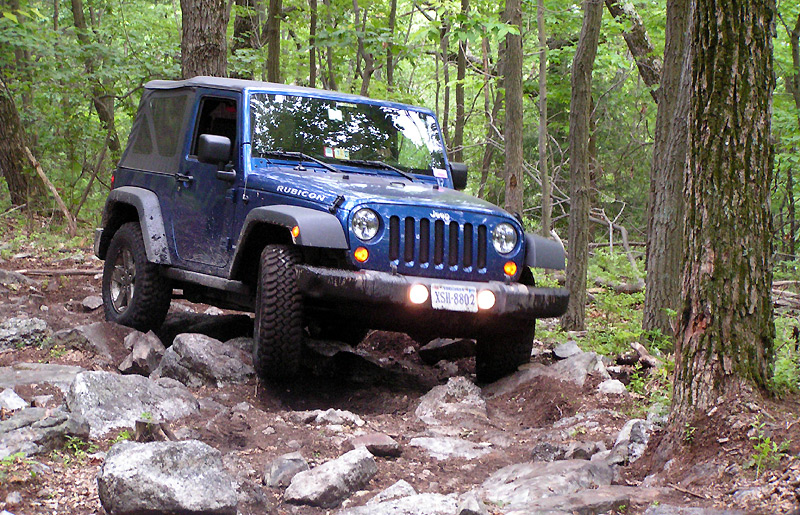 Thats all for now. I'm hoping Jeff will share some of his pics with me. If so, I'll post a few more later.
Cheers.