Discussion Starter
•
#1
•
I've seen a couple threads on how to do a power steering flush, and different methods on doing them. So i decided to do one myself this morning. When i woke up, i went to dominicks and autozone to grab an extra turkey baster and some power steering fluid.
I used the turkey baster to suck some of the old fluid out and put new fluid in its place. The old fluid smelled horribly and looked really bad compared to the new fluid. The new one was clean and clear, old was as dark as used oil.
Here are some pics:
old fluid:
new stuff i used: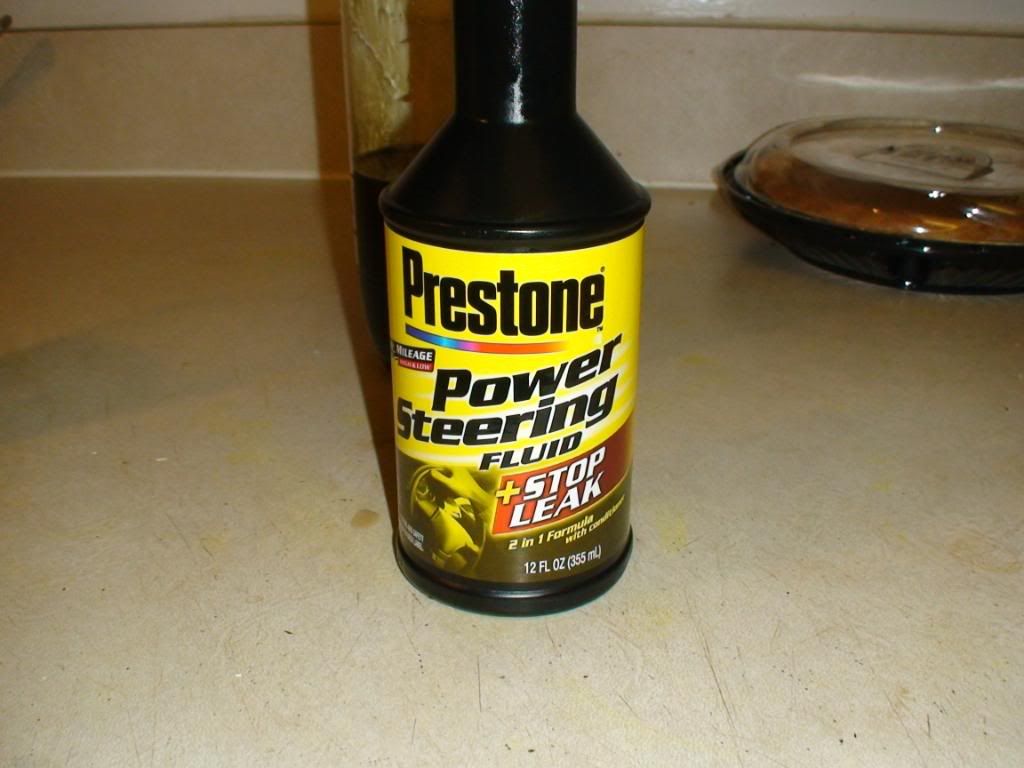 I used the "all mileage" prestone stuff. I'm going to be doing the same thing next week once the new/old fluid mixes in, and hopefully it'll be cleaner than it was before.