Wow, what a long weekend... I decided that this weekend would be the brake weekend so I lined everything up to make sure that G2 Caliper paint, painted rotors and all the tools were here.
First thing is to get the truck up on all 4's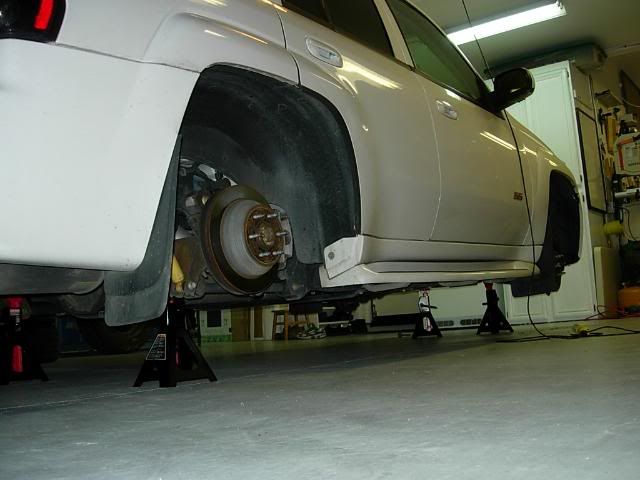 Then remove and replace all the old rotors. After that use a wire brush to clean the nasty brake dust off of the old rotors...
Then apply the G2 caliper paint
Apply decals
Clean all 4 rims inside and out and apply wheel wax also inside and out.
Re-mount wheels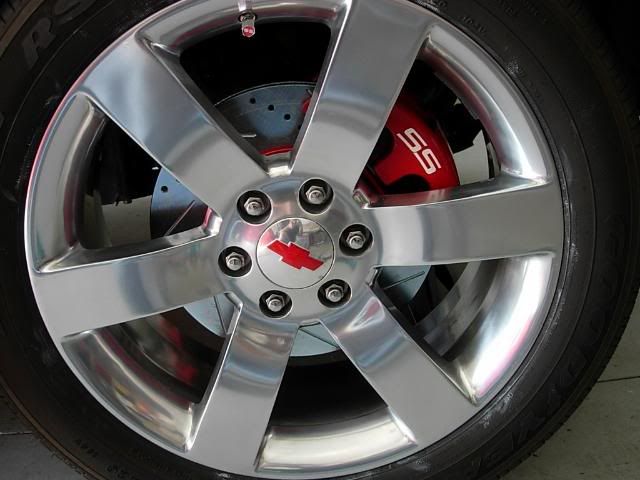 Add some etched mirror decals for good measure..
I also dont ever remember the burn in process being so tough, but after 8 60 - 10 mph slow downs I had major fade when they were hot.. Service Stabilitrak lights were flashing....
After about 10 minutes of driving to let them cool everything was just fine. After shutting off the motor for about 2 min. the Stabilitrack light was gone. Everything is OK now....