2004 chevy trailblazer_lt
Check the connectors to both the crankshaft position and camshaft position sensors. Make sure the wires going into the connector body are secure. Remove the connectors and make sure that the contacts are clean. If oil runs out of either sensor, then it needs to be replaced. FYI - DO NOT REMOVE the crankshaft position sensor unless you absolutely have to! If you do, then you will need to perform a CASE relearn procedure or you'll need to take it to a shop that has a dealer level bi-directional code reader/live data scanner in order to perform the procedure.
If you remove or replace the camshaft position sensor, a CASE relearn procedure is not necessary.
Odds are you likely have a bad electrical connection or a failing camshaft sensor. Here is how to test the camshaft position sensor:
Here is how to test the crankshaft position sensor:
Symptoms Of A Bad CKP Sensor. Where To Buy A CKP Sensor And Save. Important 4.2L CKP Sensor Testing Suggestions. TEST 1: Checking CKP Sensor Resistance With A Multimeter. 2002, 2003, 2004, 2005, 2006, 2007 4.2L Chevrolet TrailBlazer And GMC Envoy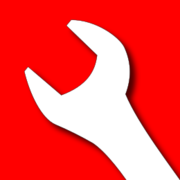 troubleshootmyvehicle.com
Also, what brand of camshaft position actuator solenoid did you install?
Good Luck!