Welcome to the Forum!
What is the new code? Actually, what are all the codes you are seeing - current, pending and historical? Very important.
OK on the P0014. It could be a couple of different things like a fault in the wiring to the VVT solenoid, a dirty electrical connector at the VVT - unplug it, inspect and clean as necessary, the engine could be low on oil (the VVT operates using engine oil and oil pressure), the VVT itself could be bad, or, and let's hope this is not the case because it can be expensive, the timing chain jumped a tooth or two. Also, if you have recently changed oil and went to anything other than 5w30, or added something like STP or Lucas Oil Stabilizer, that could cause a P0014 and the problems you mention.
Here are a few links to a couple of great articles on VVTS and diagnosing the P0014 code:

P0014 is a relatively common trouble code for vehicles that have Variable Valve Timing (VVT). This includes the Chevy Trailblazer. VVT adjusts the position of the camshaft(s) to maximize the combustion efficiency of the motor. P0014 means that the camshaft position is too far advanced from where...
www.700r4transmissionhq.com
Bench Testing The Camshaft Position Actuator Solenoid To Find Out If It's Bad Or Not. P0013, P0014, P0017. 2002, 2003, 2004, 2005, 2006, 2007, 2008, 2009 4.2L Chevrolet TrailBlazer And GMC Envoy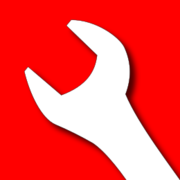 troubleshootmyvehicle.com
You can pull the VVT out and see if the metal screens are clogged with junk and attempt to clean them. Just be careful of any rubber O rings used to seal it.
There is only one choice for a VVT Solenoid - GM/ACDelco Part Number 12615873. However, that does not mean you can only use an ACDelco/GM VVT. I would use one of the following - ACDelco, GM Genuine, Delphi, Standard Motor Products (non T series), NAPA Echlin, or BWD (non P series).
NOTE - rockauto.com shows 2 part numbers for their VVT solenoid. One is for their Blue Streak Line and the other is for their TechSmart line. 99.9999% chance they are the same part based on some of their other parts and a telephone discussion I had with their Tech/Customer Support last fall. Go with their least expensive one,
Now which one to choose. Here is my criteria for quality parts from known quality manufacturers/suppliers - go with the least expensive one with the best/longest warranty.
Stay away from the parts that are priced in a manner that are too good to be true because they are likely junk!!!!
Good Luck!