2003 chevy trailblazer_lt
I did a bunch of new stuff to the TB recently....here's a thread from about a month ago for reference and before pics....
http://forums.trailvoy.com/showthread.php?t=56942
Here's a Quick Before pic: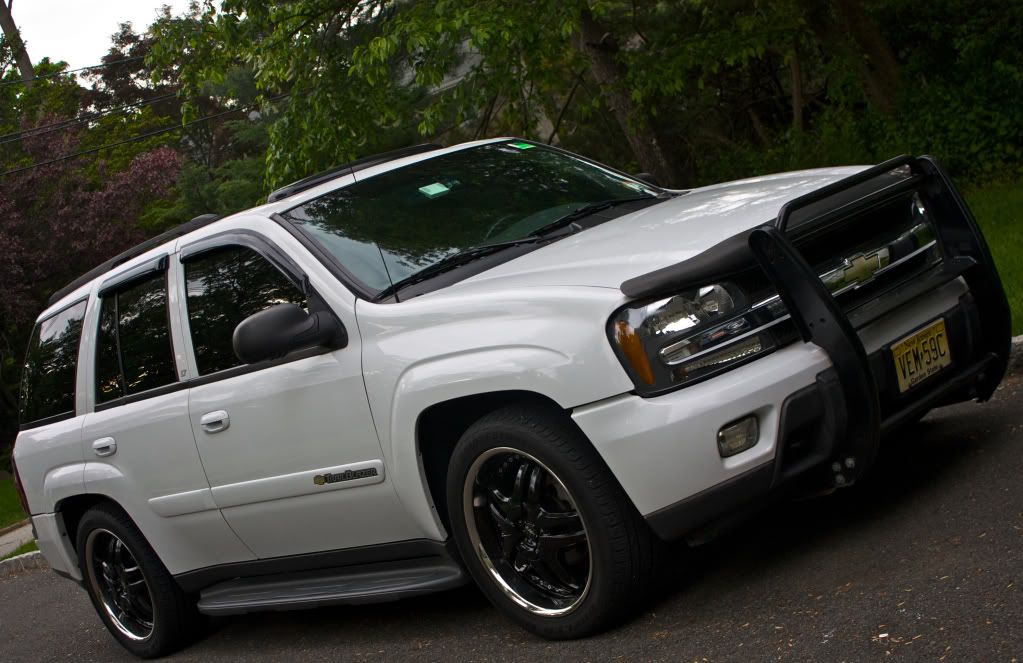 So since then I got rid of the 20's and picked up some 22" KMC Slides with Yokohoma tires.
I also got around to painting some more exterior pieces:
I Here are the supplies I used:
I paint matched the side mirrors and crossbar using primer, GM Code DuPont paint and reducer, and clear (this is during the process not complete):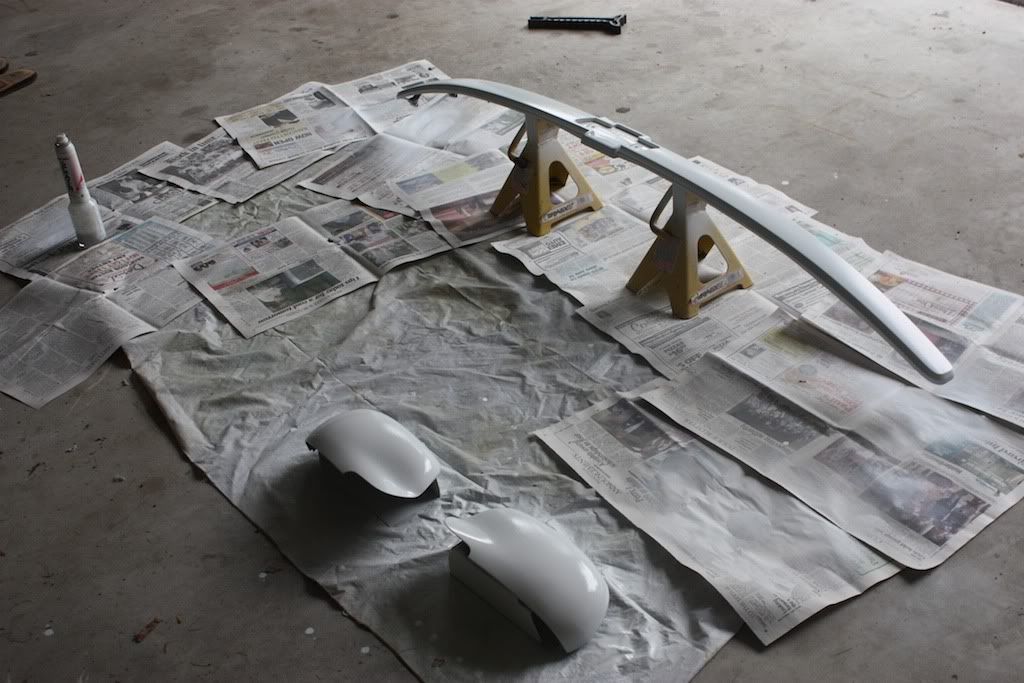 And I painted the grille and bowtie gloss black:
Here's the finished product....let me know what you guys think. I might want to paint the rockers white, remove the side molding, and take off the running boards....not positive yet.
I also installed 2 sets of Polk Audio DB6501 components and an Alpine MRP-F600 Amp....its night and day difference from my old Infinity coax speakers I had.