2005 chevy trailblazer_lt
Discussion Starter
·
#1
·
Lets start with running the wire from the battery. Maybe 8 gauge is enough, I used 4 gauge.
You'll need an adapter (car parts or stereo shop) to hook up to.
Before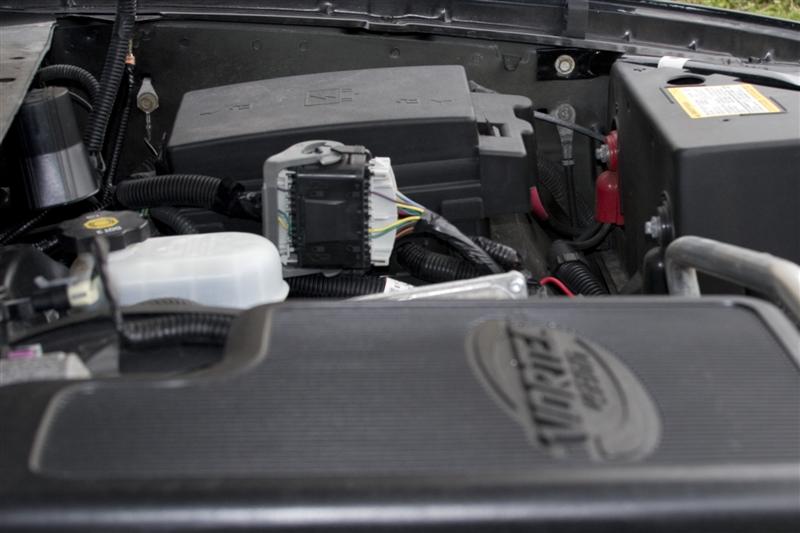 After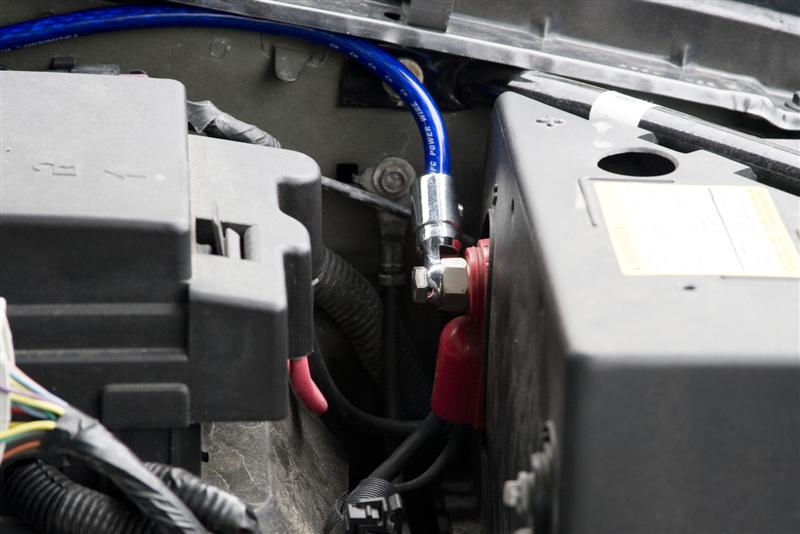 Then to a fuse holder.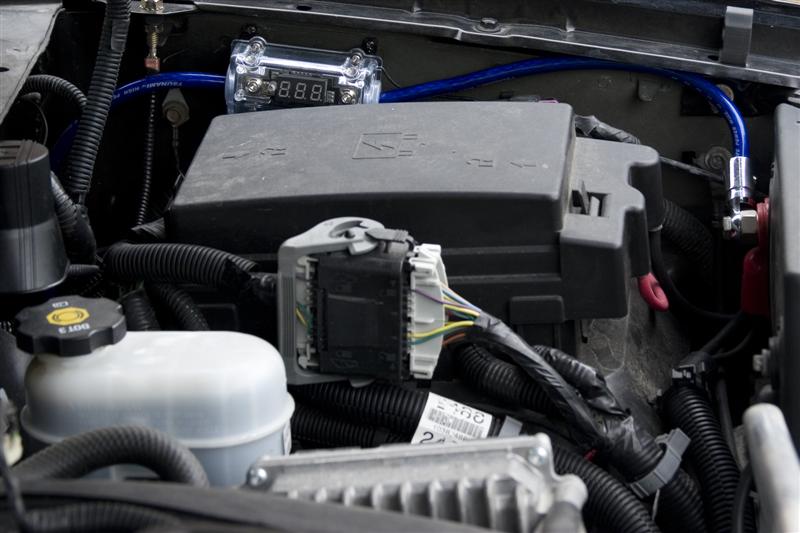 To get the wire inside the truck, I went inside with a screwdriver and poked a hole through the trucks wiring harness boot, then when I fished the wire through – it was pretty tight – but I'll probably silicone it too.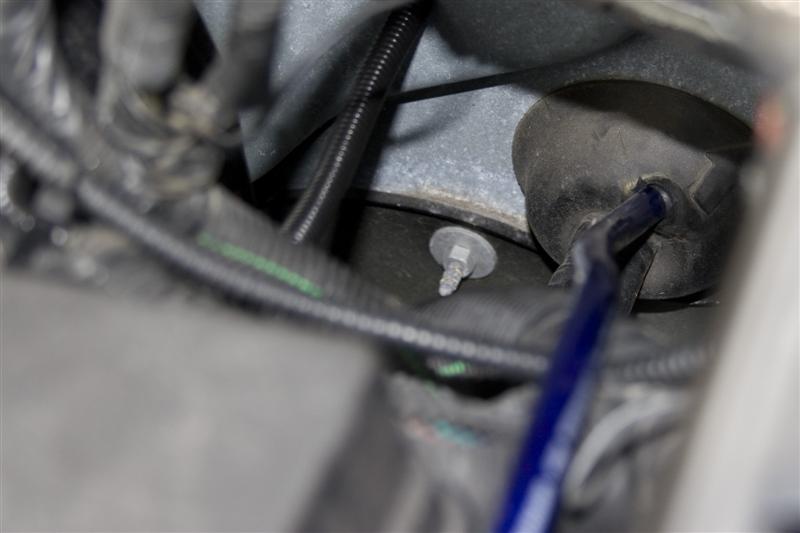 Lift the plates off at the front and back door sills and run the wire back to in under the back seat – then put a slice in the carpet and fish it to another slice where your amp is.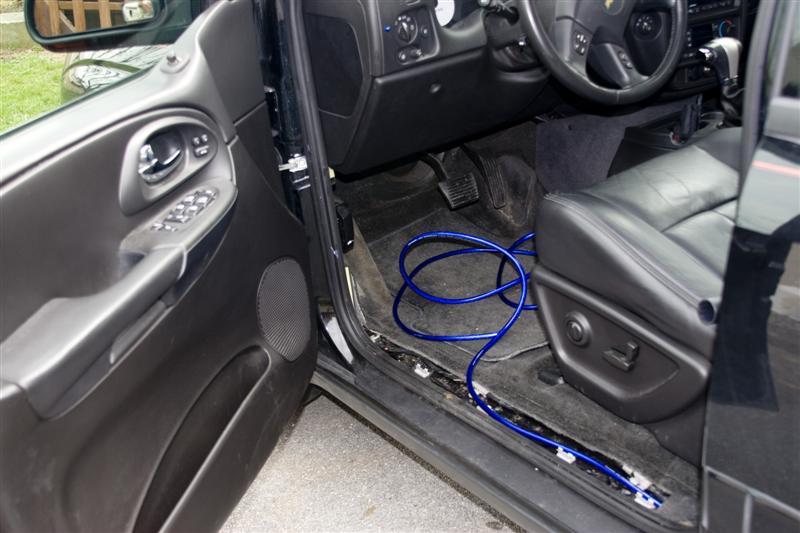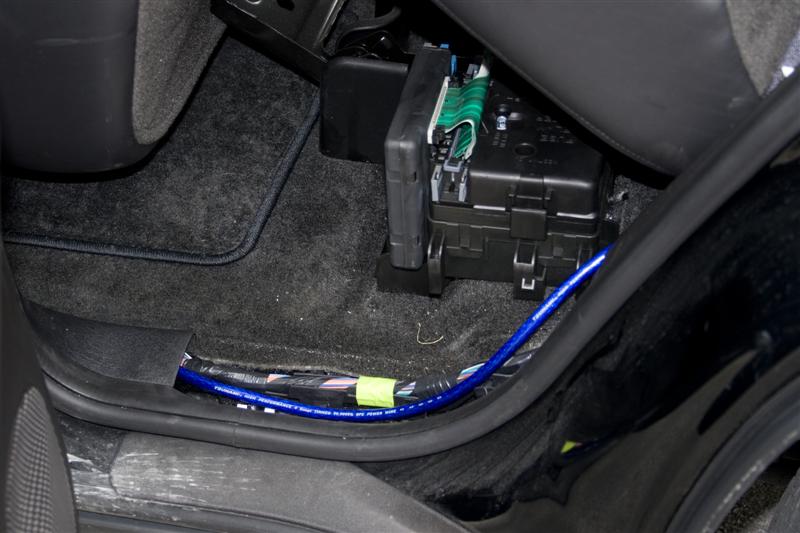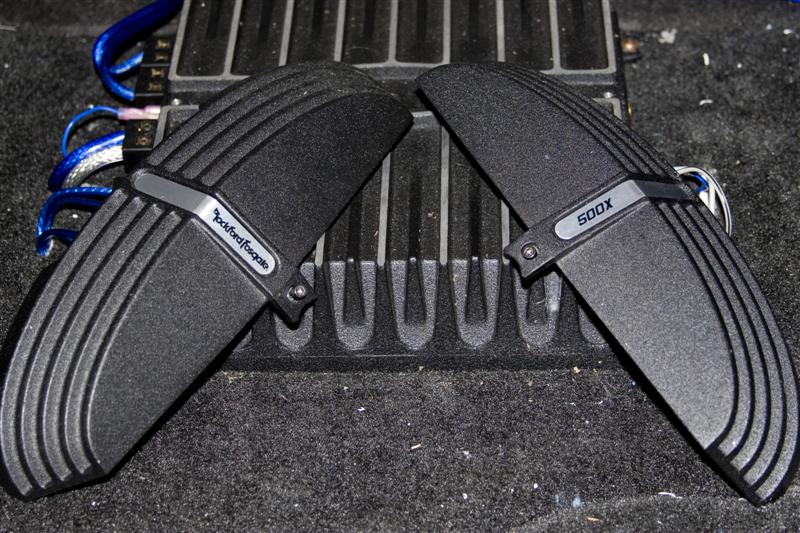 Now to the factory amp. Remove the passenger side rear plastic pieces. I don't have pictures of that, just do it! If there isn't a visible screw (one large torx for the seatbelt, a phillips partway back and a knob at the rear hatch), it's just snap connectors – just pull them off.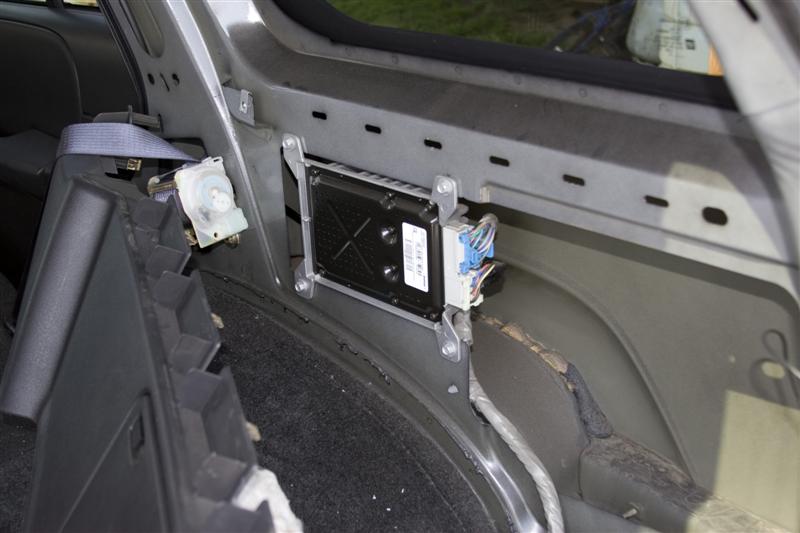 The rear speaker wires are the lower plug. (for my 05 TB)
Brown – left rear+
Yellow – left rear-
Dark Blue – right rear+
Light Blue – right rear-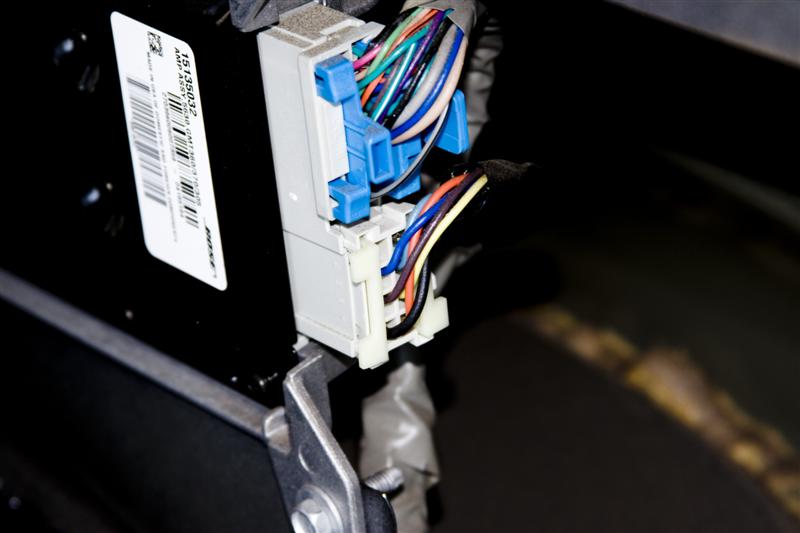 Tap into the wire by stripping a section of insulation off. Here's the dark blue.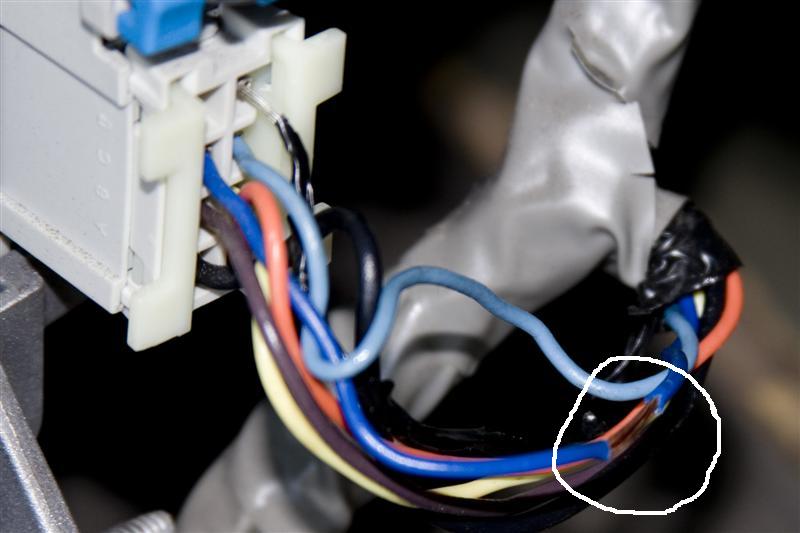 Solder and tape the connections. You can see I also tapped into the top plugs pink wire – it's the remote turn-on wire for the amp.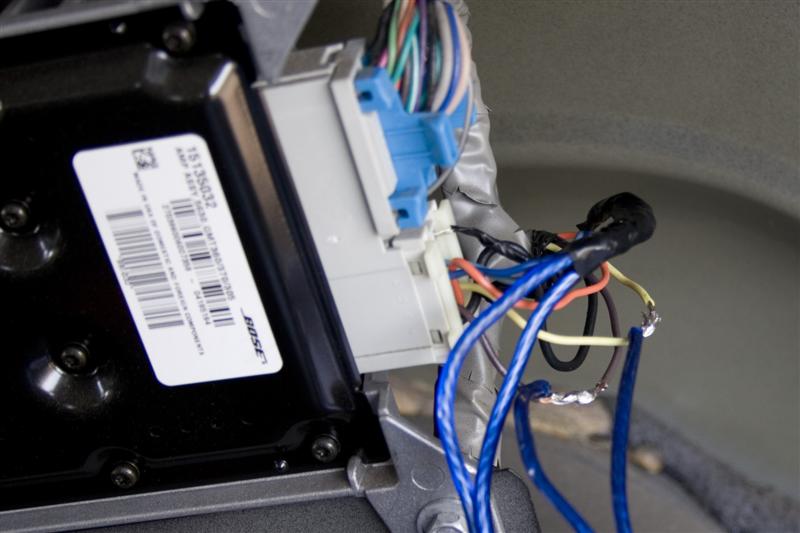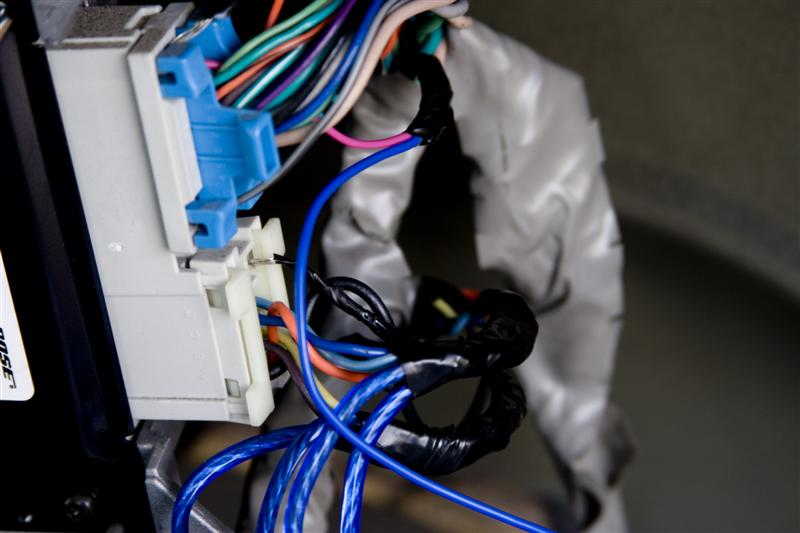 Then run the speaker wires (the ones you just tapped into at the factory amp) to the amp you're installing. My Rockford amp has hook-up for speaker level input so I'm using that (at least until I replace the head unit!) - (if you're using a line-out-converter you'd wire it in somewhere between here and there). I ran them front and underneath the rear seat and with another slice'n fish under the carpet to the amp.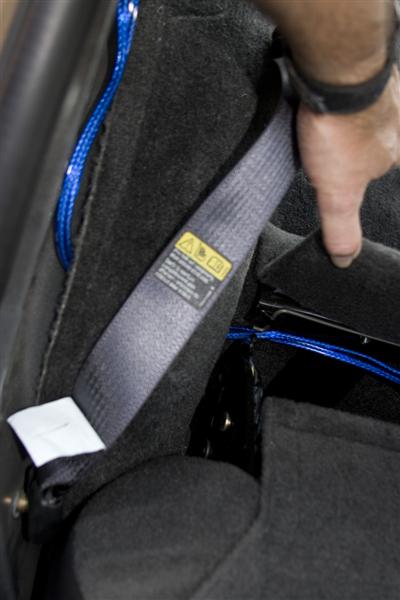 Then run your speaker wires (from your new amp) to your speakers.
You probably have to write the rest yourself – but I'll show you what I did!
I ran them back under the carpet and up the corner post.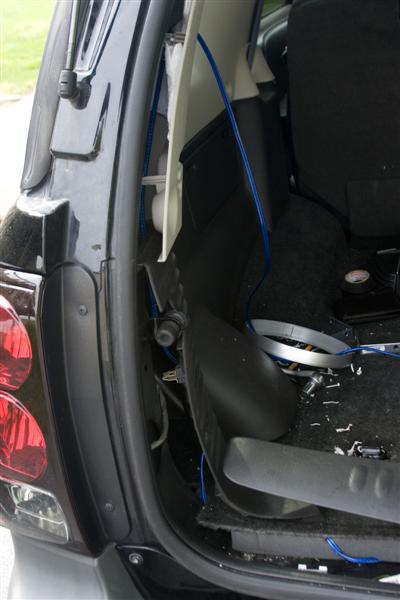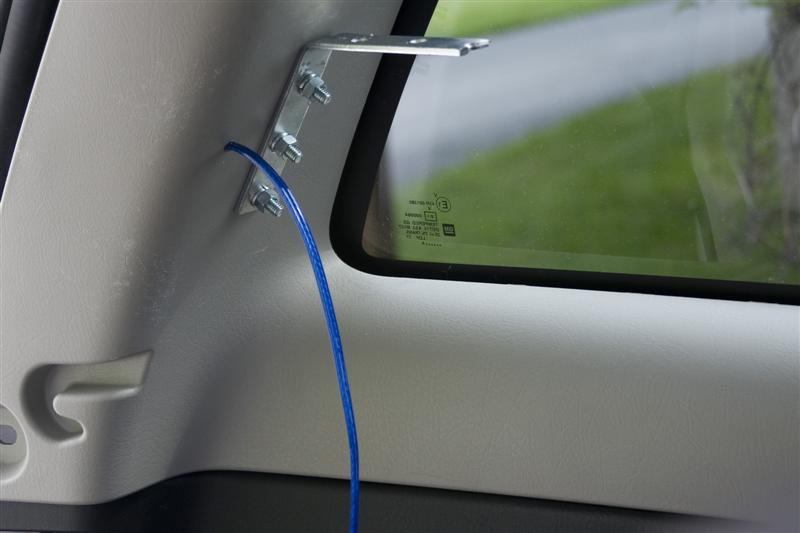 and a short one to my sub (everything REALLY needs cleaned up – oh well!)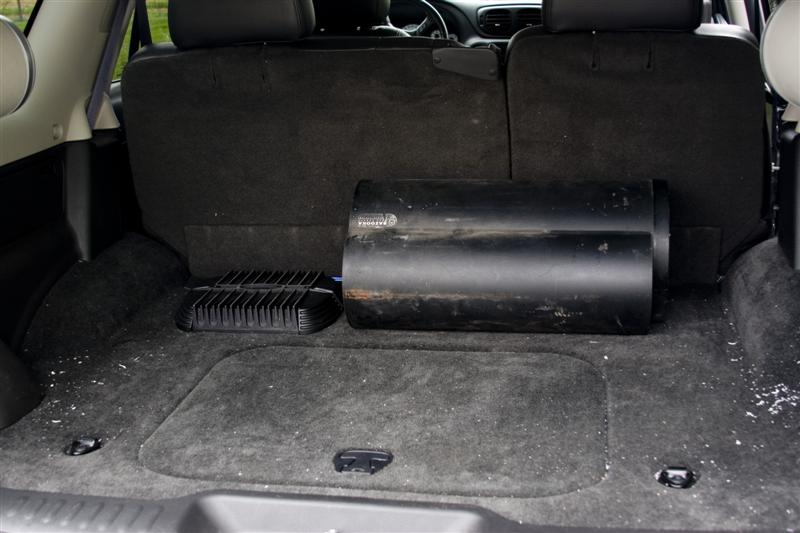 Looking back.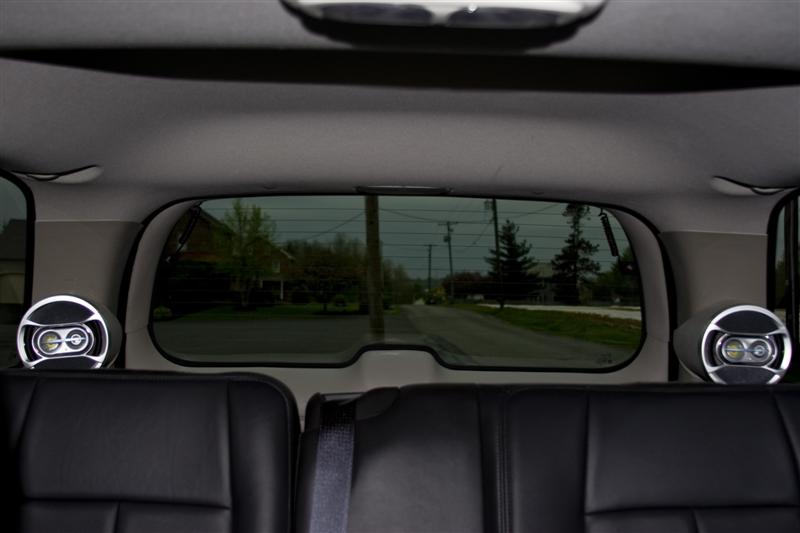 Rock on!