2005 chevy trailblazer_ls
Discussion Starter
·
#1
·
So i have had this 4x4 trailblazer for three years now. I got the suspension maxx spacers 2" and 2" body lift. Then I installed 33" tires. It was fantastic. Having 4x4 without a G80, I kicked butt in sand, which is my main offroading. Well after I got that kennesaw bumper.... things went downhill. First off, let me say I use my TB offroad... for real. I am a member of this forum who can honestly say that my TB has gotten me through hell and back. I had a lot of faith in it. No pretty stuff, hence why i didn't get pretty wheels. The g80 thing, I screwed up when i bought it, thinking 4x4 would have a good rear end differential by default. Anyways, with one tire in back and one tire in front pushing along, I got off and on the beach without any real problems. I had some struggles without the g80, but overall dealing with not having it made me a better driver in sand because I had to be real careful.
First problem, the front end started to get really low.... I figured, well hey, the bumper is heavy and the suspension is old. It lasted about 7 months with the kennesaw bumper before the rubbing started. No problem, i will replace some suspension components and it will go back to normal. After new coil springs and new bilstein shocks, the front end was still low and still rubbing! I was sooooooooooooooo mad. Maybe it needs more, I don't know. i am not an expert but it is disappointing. So my new alternative was 31" tires. I got a great deal on brand new toyo open country tires. rubbing solved.
Next, a trip to the coast to fish off the beach... disaster. I engaged 4x4 high. no reaction up front. I engaged 4x4 low, no reaction up front. I have used the 4x4 many times and it worked. This time I was getting stuck so easy and the front tires were not even spinning when the vehicle said it was engaged. After two hours of trying to get back to solid sand, my cousin's RAM with real 4x4 action got me to safety. it was a sad day for me indeed. I wanted to beat up my TB with a sledgehammer....
Now I am planning on investing in a g80 and getting my 4x4 inspected as well. Either that or toss it for a truck. But the thing is that i really like the trailblazer's appearance and comfort.... Do you all think it can be fixed to make me happy again?
Here's a pic of me stuck and pics of my happy memories.... I want more happy memories!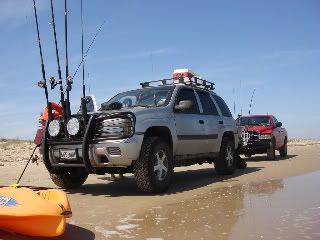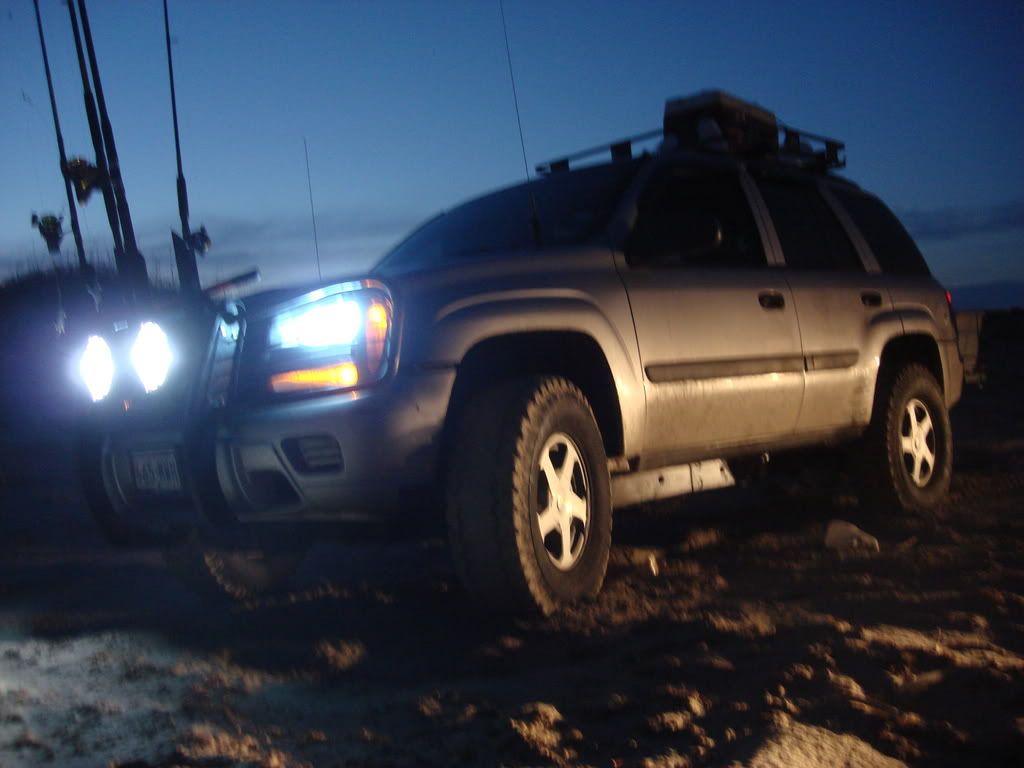 Advice.... please, I am not happy with my trailblazer right now.