2005 chevy trailblazer_ls
Discussion Starter
•
#1
•
I went camping/offroading with my friend this past saturday. We had a great time until we came up on this big mud puddle. I didnt check out how deep it was, I based a guess on the past ones on the trail. Well I made a HUGE mistake. I went in, kinda fast.. It was deeper than I thought and I took water in the air intake. The engine stalled instantly. I tried to crank it (worse thing to do) Luckily (the only lucky thing that happened that day) some guys were out offroading and were able to pull us out. We tried jumping my truck off.. no use we tried cranking it and it just clicked. The engine wouldnt turn over. The guy pulled the TB all the way back down the mountain and left me where a tow truck could get to me. I started making calls, first to my parents and then trying to get a tow out there. It seemed like nobody would answer the phones. Finally I get in touch with a company and they send a truck up there. it was $175 alone to get towed to my house. So this AM I called Chevrolet and told them I needed them to come and pick the TB up. They said they don't have a tow truck?! So Im also having to pay for towing to the dealership. Well I got the call and they said they could try taking the spark plugs out and draining the oil and trying to crank it and there was a 50:50 shot at that working. That didn't work and now.. well here let me lay it out for you.
towing- $200 +
Engine replaced $7700
New gears
New fuel system - $1000
Now the question is ... Is the TB even worth that much?
So until further notice the TB is down.
Here's the pics.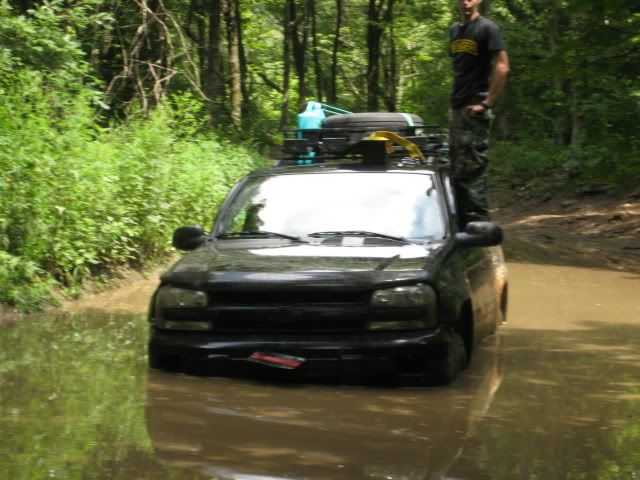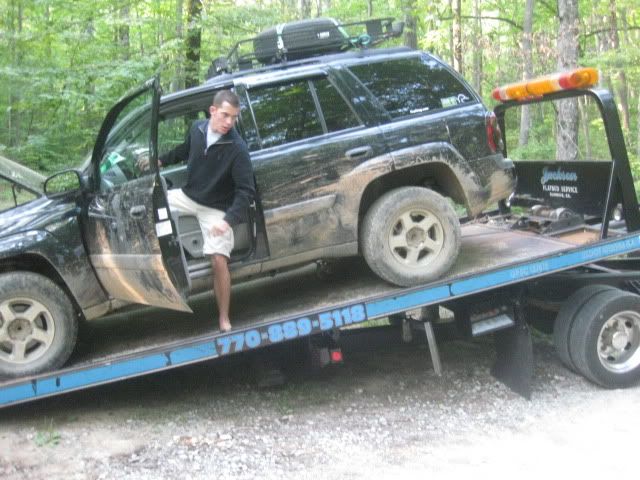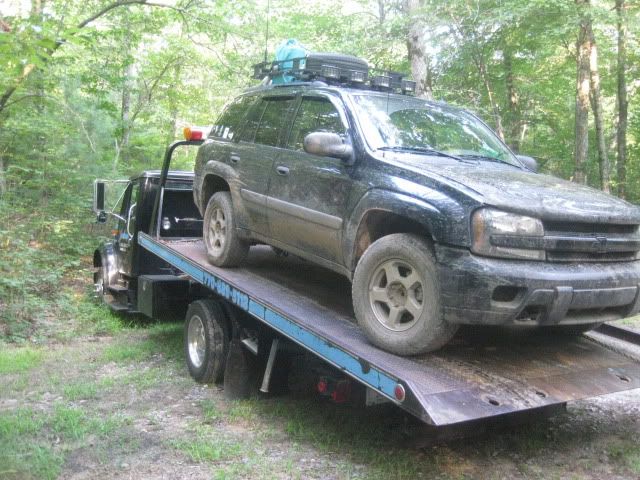 My dad's boss knows some folks who are gonna take a look at it. It was under water for less than 10 mins. There's still some hope... I guess.
:ugh: Keep me in your thoughts please. :sadcry: