Discussion Starter
•
#1
•
It's been a while since I've done any major modding, so you can say I've been long overdue. I usually blame Jimmy, Saze or Decembersend for my mod bug, but this time
hatchet669 is at fault here
!! :raspberry I've had adding a DIC cluster on my list for some time now, and I found a deal on a used Ebay cluster that I had to jump on and this turned out to be much more of an adventure than I planned, so I figured I'd share.
Started off by collecting all the goodies last month. Radio harness for the pins, and to make a test bench so I didn't have to keep taking my cluster to the truck to check for polarity (LEDs of course
) and testing the lights.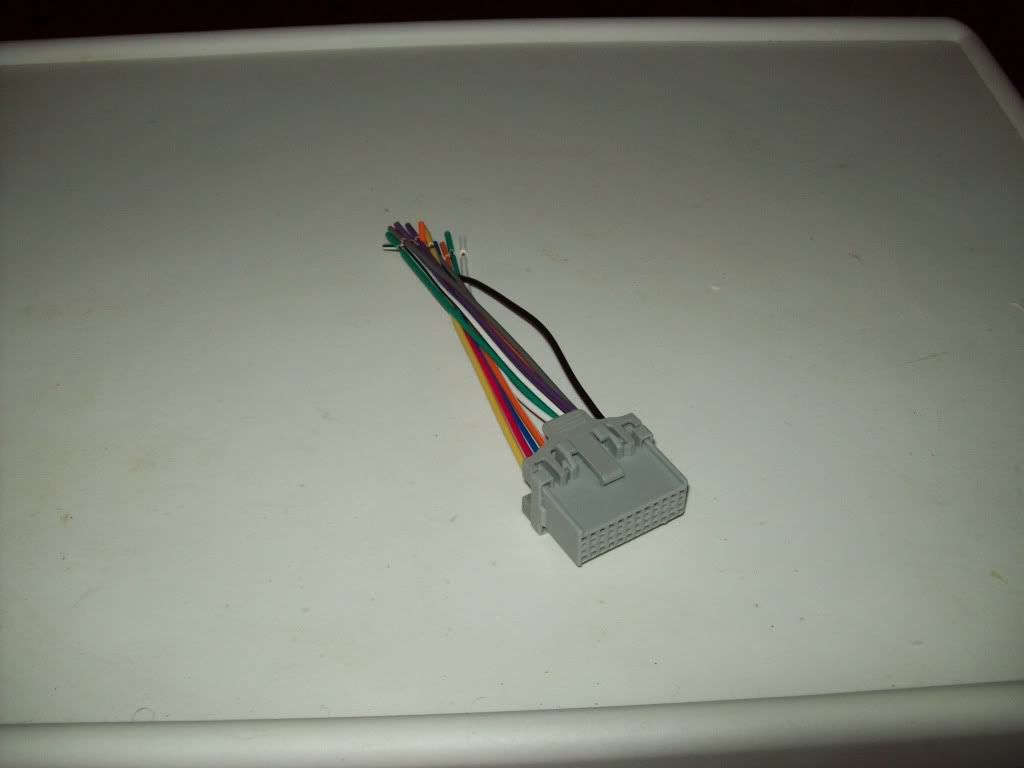 I didn't want to take a chance of bad stepper motors, so scooped up a set of those too.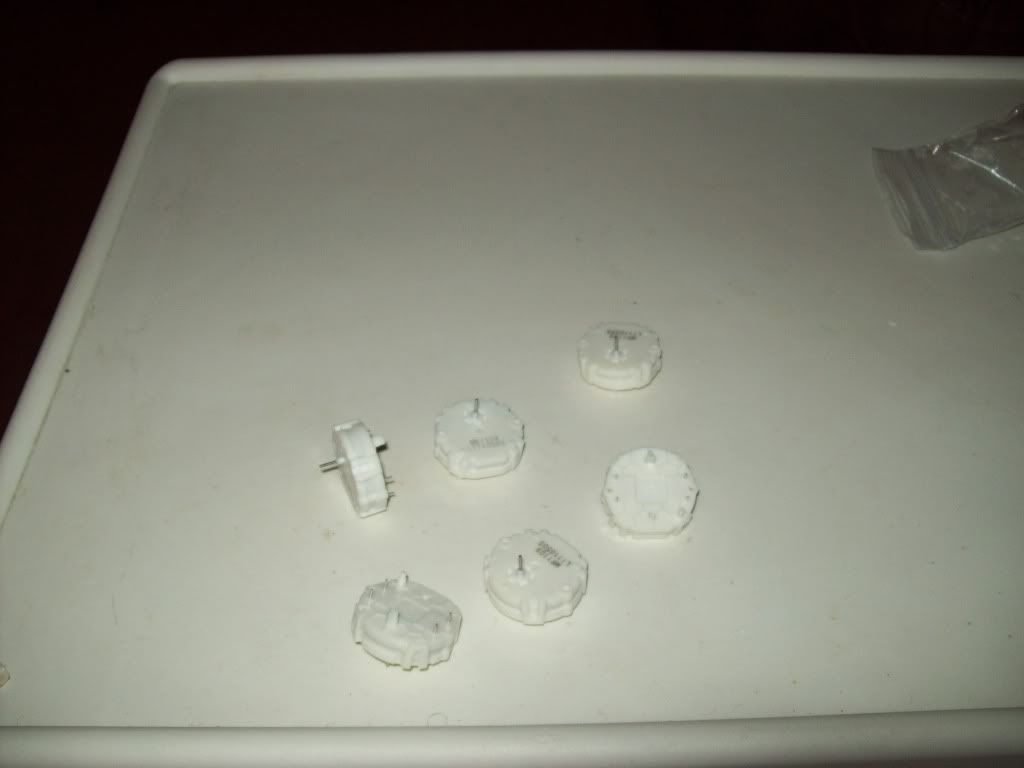 Between my handy pick tool and metri pack removal tool, I managed to get the pins out that I needed.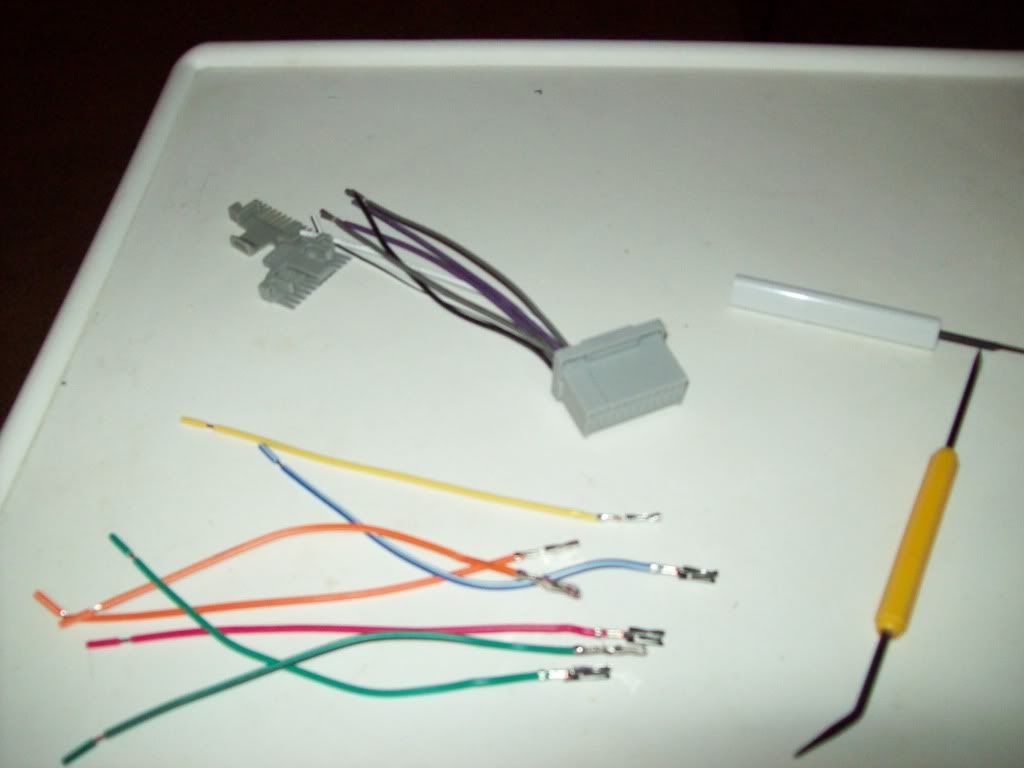 Some blue needles, since that's the theme I'm going with... Just had to eventually get a cluster.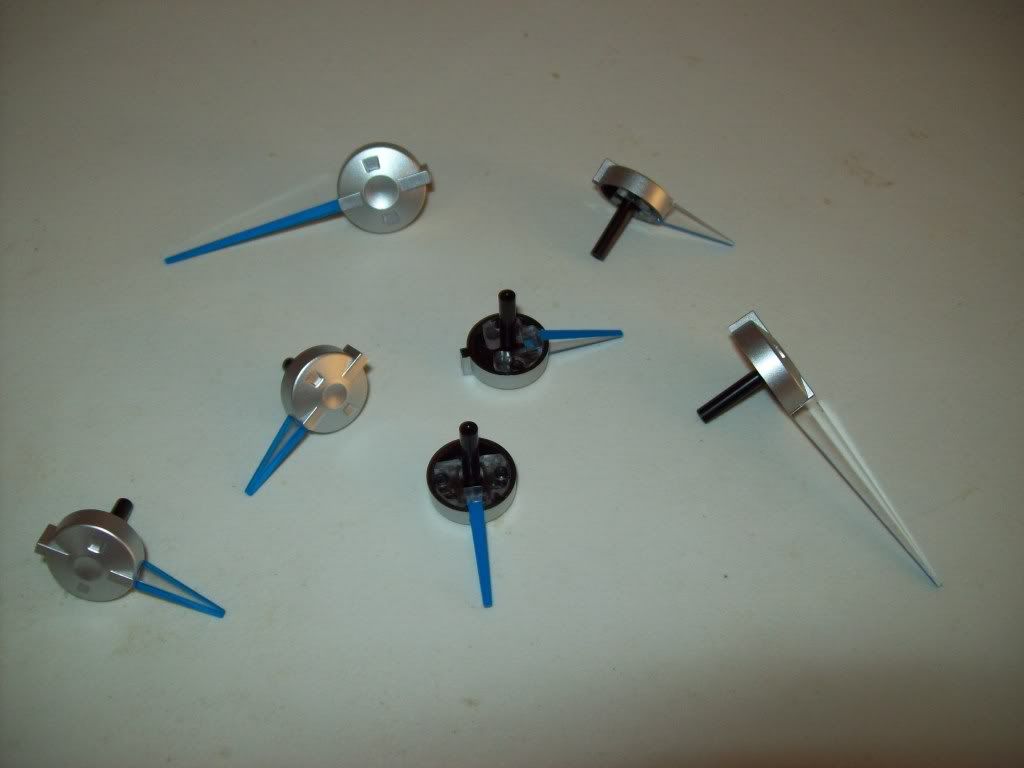 I found a deal I couldn't pass up on an 02 DIC cluster about 3 weeks ago, so I jumped on it. Took the guy a while to ship it to me, but when it got delivered at work, I couldn't wait until I got home, so I ripped the thing open right at my desk. Sure enough, the cockeyed needles were staring me right in the face... :duh: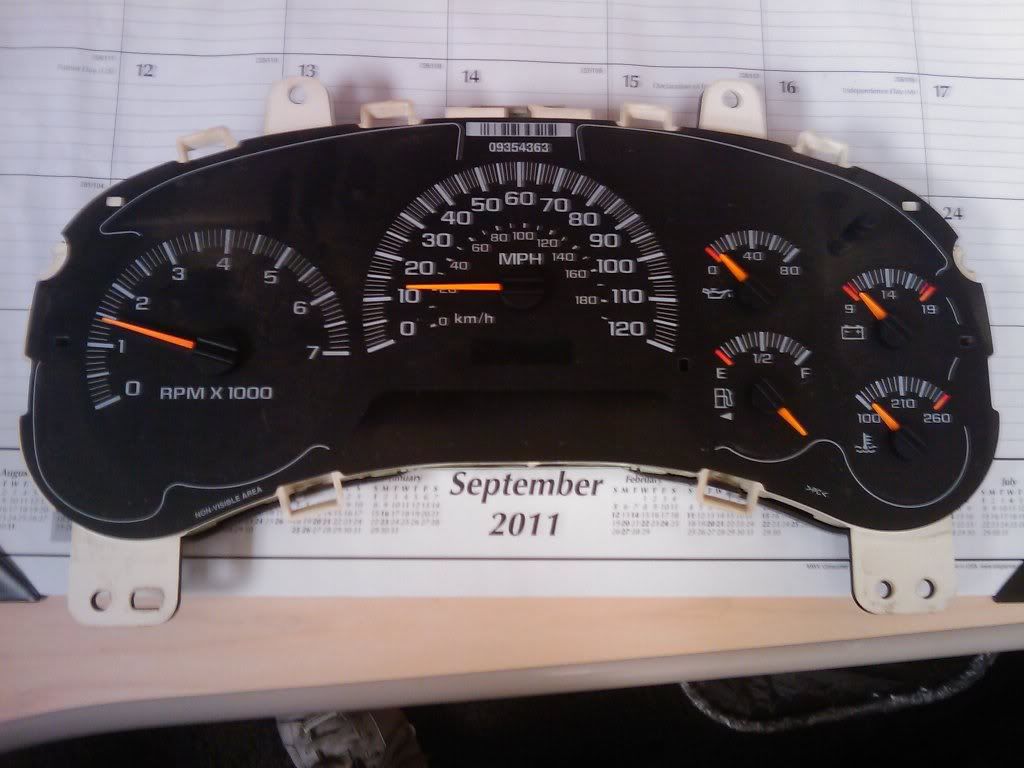 OK, so good, I didn't waste $30 on those stepper motors... Then I took the face gauges off and saw this!!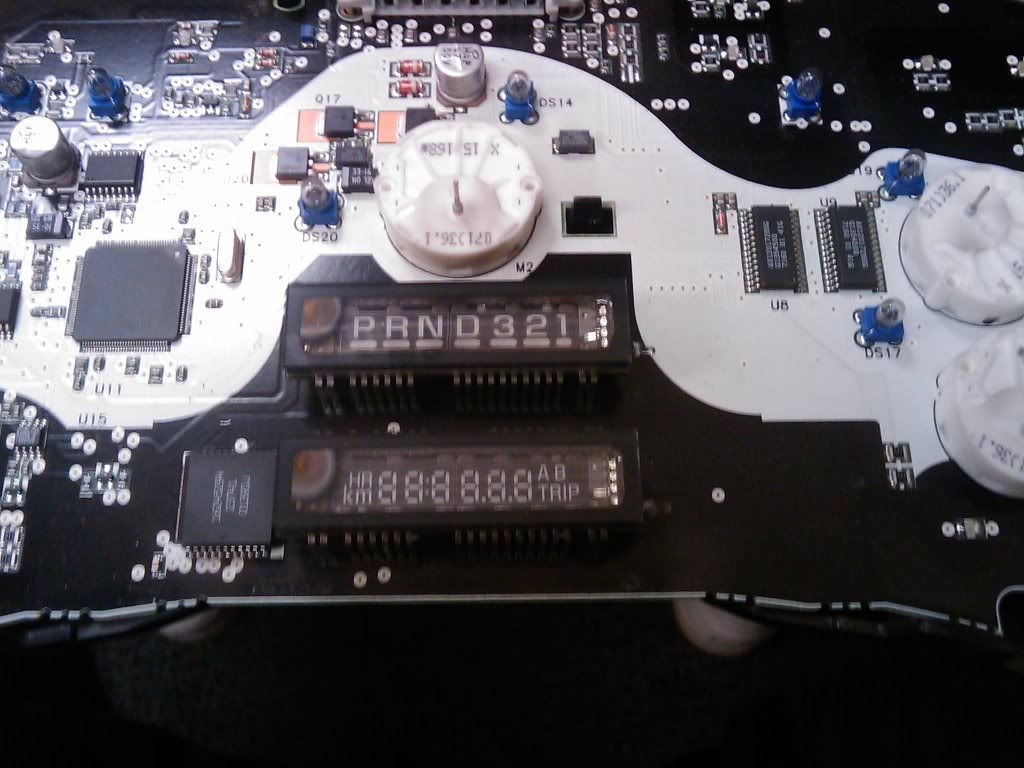 Umm, that ain't right!!
So I emailed the guy back, calmly, and asked him if he had the right one to send me. After a day or so back and forth, turns out they had 2 TBs in their inventory, one with DIC, the other without, and the tags on the parts got switched. He shipped out the correct one later that day. Since I decided I didn't want to spring for a new steering wheel and clock spring, I'd go the route that others did and mount some momentary buttons on the dash.
I got my hands on a spare 4WD switch placeholder (thanks Jimmy), and ordered some blue LED backlit momentary buttons.:thumbsup:
I didn't want to have all the raised stuff behind the buttons, so I ground it down with the trusty dremel, with the intention of smoothing it down and painting it.
Test fitting: They were a lil larger than I expected, but I got them to fit. One of my mounting holes was a bit off, but I'm sure it will be one of those things where I'm the only one who notices.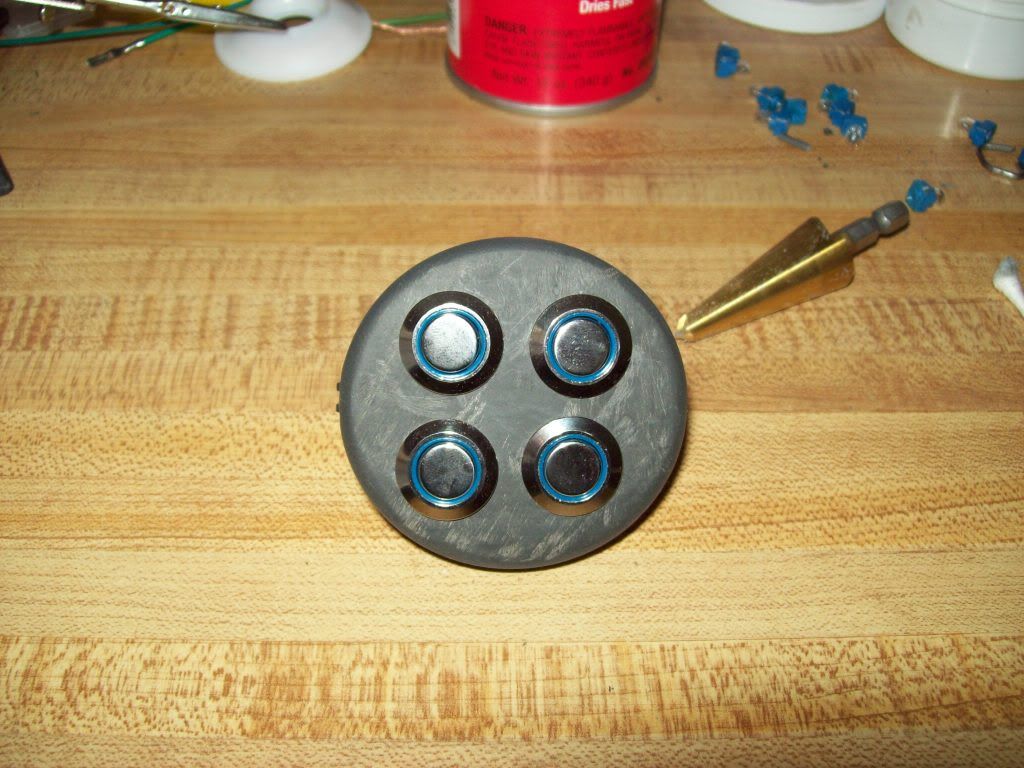 As discussed in another thread, I wanted the hubs on the needles black, not silver, so I used a paint marker and hooked them up. Came out pretty good.