Discussion Starter
·
#1
·
Not on the Monroe web site yet, but available from an Ebay merchant - Monroe #171341 Quick Strut. $160 each plus shipping.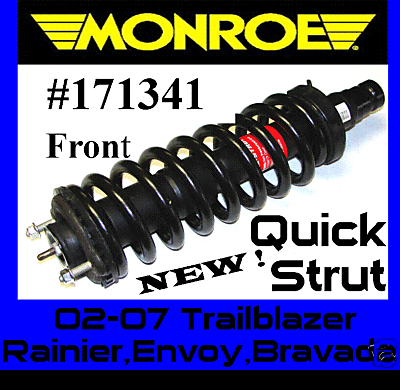 For the driveway mechanic who can change shocks but doesn't want to compress springs and do the dangerous parts. Includes new spring, perch, and everything but the lower mounting yoke.
I can't use them because I'm looking for a higher spring rate, and I've contacted the vendor to see what they can do with Monroe Tech Support. I also asked them to get the spec of what this product uses for a standard spring rate, since (as we know) GM used over a dozen different springs in the factory to fine tune the suspension depending on the number of options, in the vehicle.