Discussion Starter
·
#1
·
hey guys so i gotta ss bumper and after doing some lookin i really like the look of this rollpan looking thing. i really wouldnt call it a rollpan cause it still sticks out past the gate a lil just not near as big as the stock one does. heres pics from a guy who did his. he's a member on here but never gets on...i been talking to him on tbssowners. and pretty much got how to do it.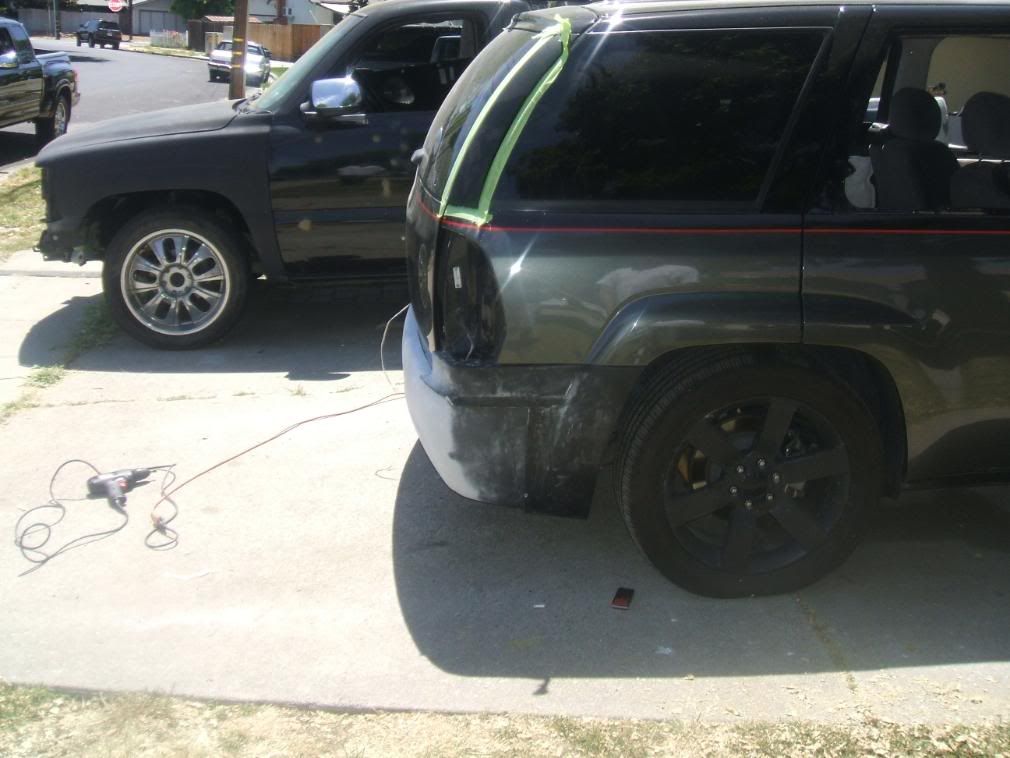 what u guys think of that?? i also will be shaving my whole lift gate too.
ok so heres my options.
1. mold the (stock) valance in so theres no line. lose the grilles back there and put a license plate box back there.
2. dont mold the valance in. lose grilles and mold license plate.
3. dont mold valance. find something else to put to put in the grille since no trailer hitch will be back there anymore.
4. mold valance and find something else to put in there.
btw found my paint scheme had a guy photoshop it. its a dodge viper snake skin green.
and the paint ill be using.