Discussion Starter
·
#1
·
Items used:
5mm blue 1600mcd, 90 degree viewing angle, straw hat LEDs
470 ohm 1/4W resistors
I didn't find a write up on this particular setup, so figured I'd put one out there in case anyone with a long wheel base truck needs a reference. The rear unit pops out without much effort or tools. The white cover on back is held on by clips.
A closer look at the backside of the circuit board, you can see there are 2 bulbs screwed in, in housings similar to the ones found in the DDM and PDM, but a bit larger.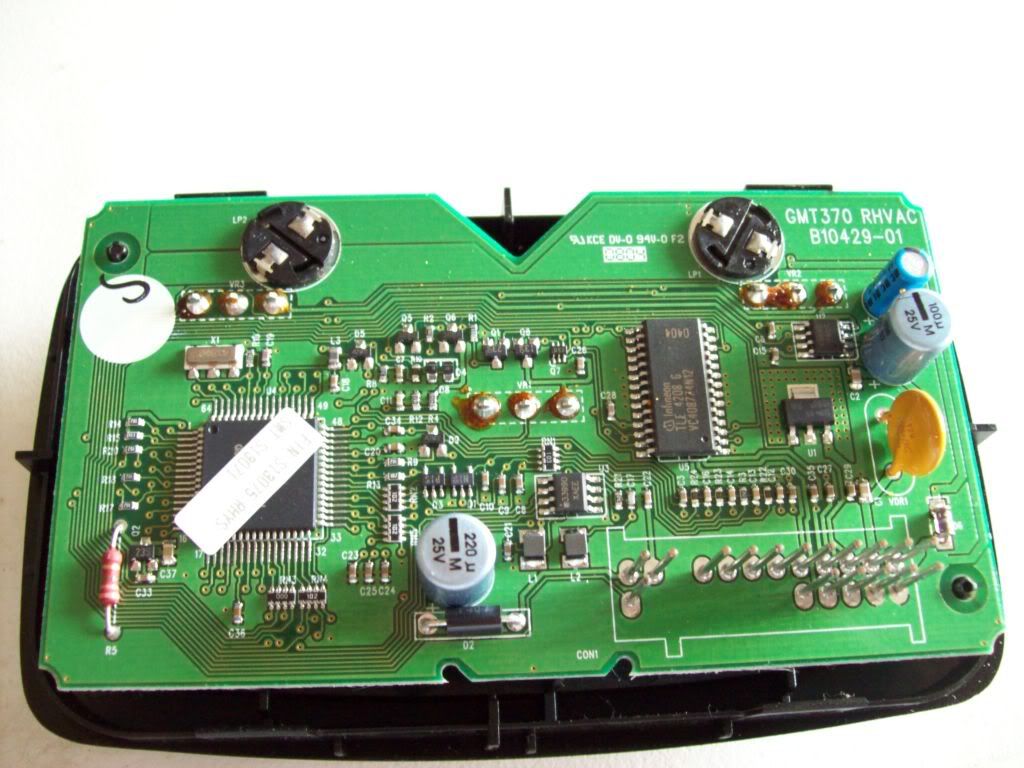 In order to get access to the front side of the circuit board, the 3 knobs on the front have to be pulled off. I used a thin flathead screwdriver on mine, and left small scratches on the surface of the unit. Thankfully they are covered up when the knobs are put back in. After pulling the knobs off, use a 10mm socket to remove the nuts that hold the inner switches to the front panel.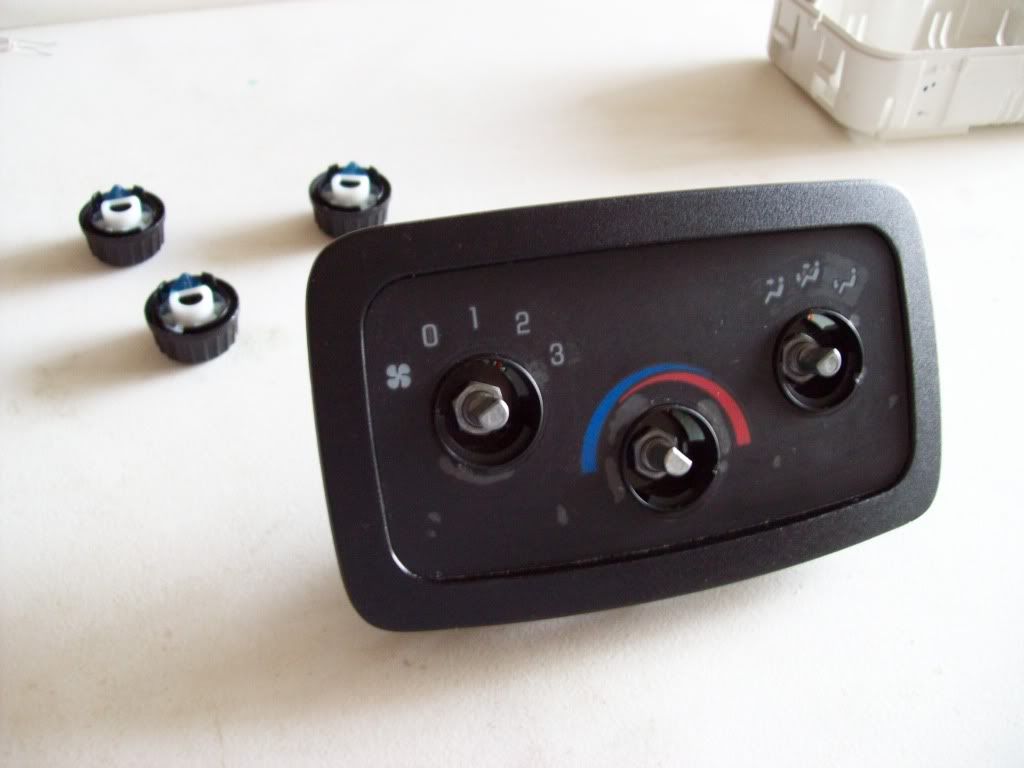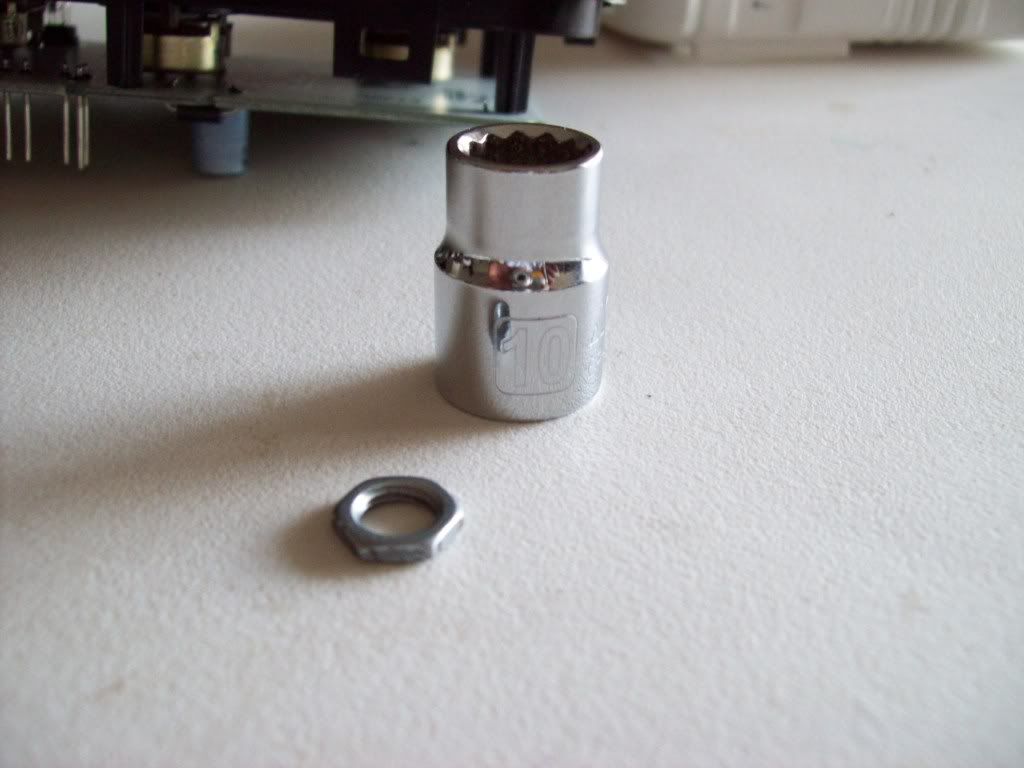 Now we can see the switches and front side of the circuit board where the lights are mounted. I was a bit surprised that only 2 bulbs were used to light up the whole display, but there is a generous amount of room between the circuit board and the front of the panel so the light can spread nicely.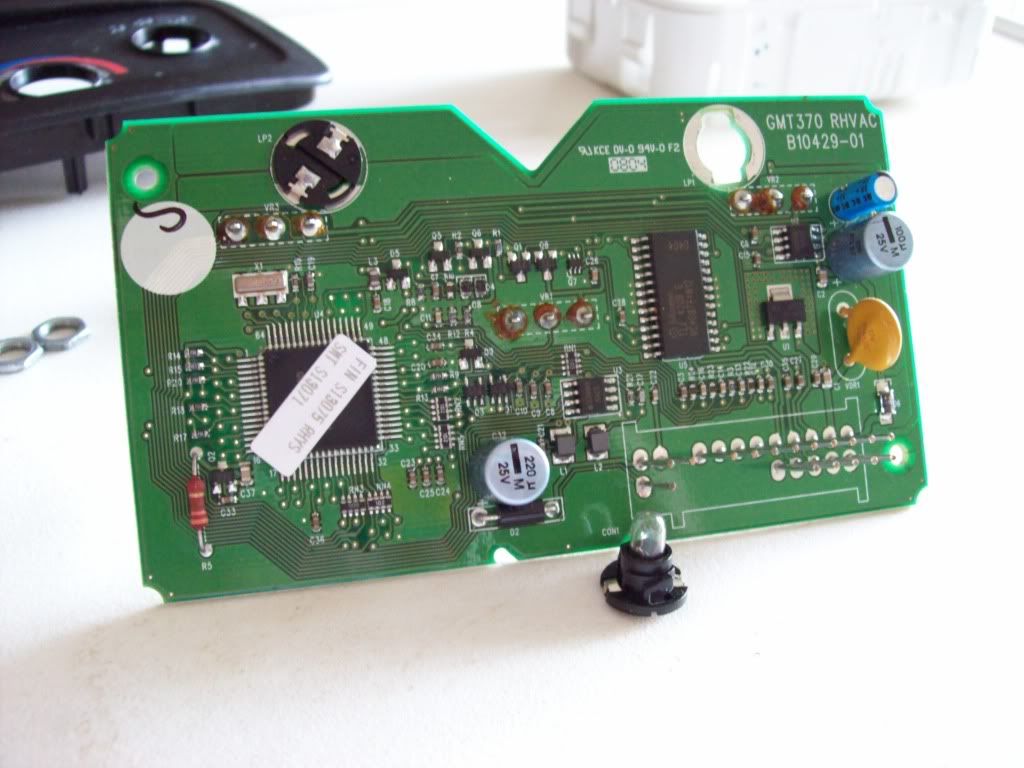 I considered reusing the light bulb housings but after a closer look, the leads for the bulbs are soldered onto a clip-like structure that wraps around the sides of the bulb sockets to make contact with the board. So I opted to solder the LEDs directly to the contacts instead. The + leads are marked with a red dot.
I couldn't decide right away how many LEDs I wanted to put in there since there's so much room. In the end, I decided to go with just 2, having 1 in each original place. If I want to add more later, it wouldn't be difficult. I set them back a bit, so they are almost flush with the circuit board and not "raised" like the stock ones are to allow for as much light spread as possible and no hot spots.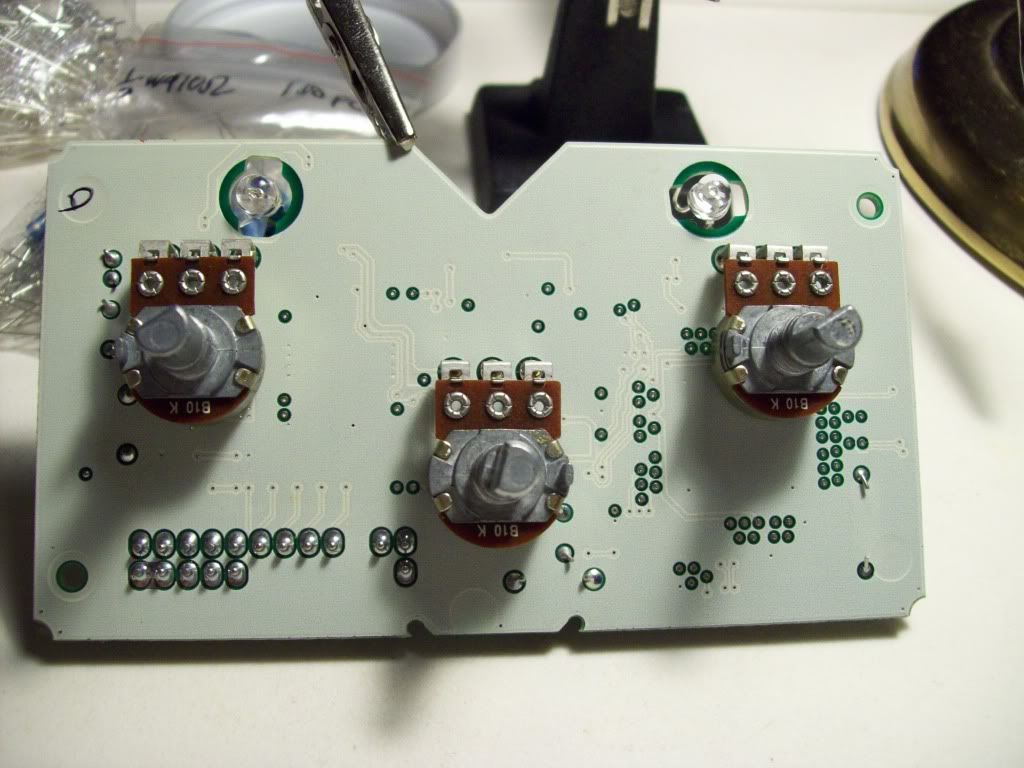 Test fit without the knobs first.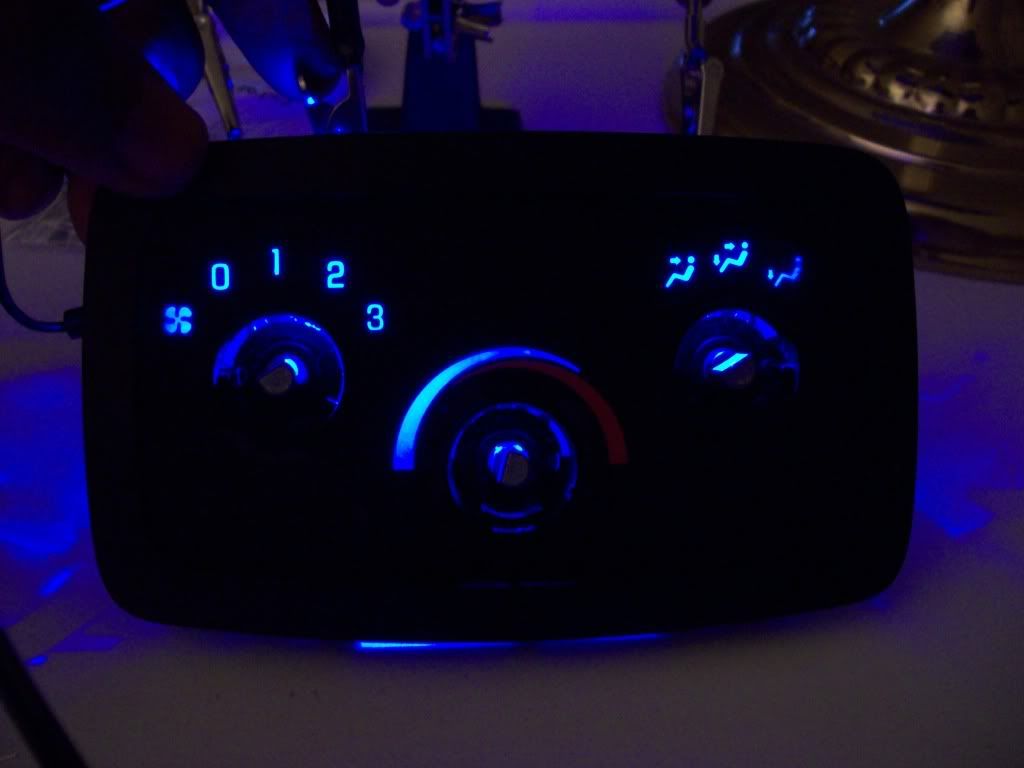 Added the knobs, was a bit disappointed that the indicator lines on the knobs didn't catch enough light to illuminate, so there may be the addition of 3 LEDs to this setup in the future.
After successful tests, put everything back together, and see how it looks in the truck.