2006 chevy trailblazer_ss_ls
Discussion Starter
•
#1
•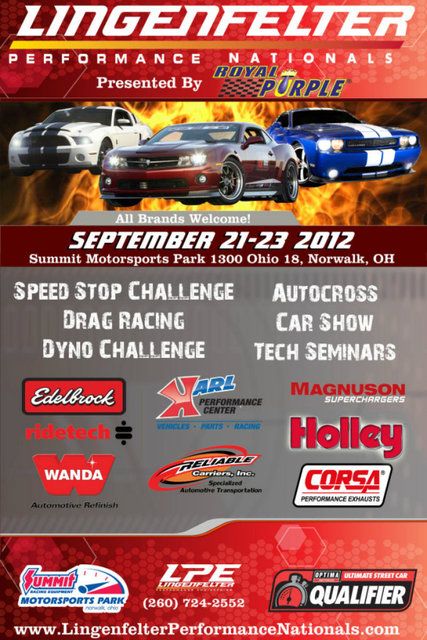 All classes, rules and payouts are up now:
http://www.lingenfelterperformancenationals.com/
So if you are interested in seeing some of the baddest late model cars battle each other in heads-up racing, check out this event. The Super Car Shootout pits ZL1's against ZR1's, Vipers, Shelby Mustangs against each other, how cool is that.
Outlaw Drag radial but with GM, FORD and CHRYSLER represented... WOW! Who will show up and take the $3000!
How about a fun street car shootout filled with late model Big Three cars battling for $1000 and bragging rights!!!
So if you are intrigued and want to see some of the nicest late G-machines in the country, come check out the event! Thanks for checking out the info guys.
~John