2002 chevy trailblazer_lt
Discussion Starter
·
#1
·
My favorite time of year...
Well recently had some noise coming from the fan clutch / water pump area and took it to a dealership to get their opinion and they state it is the water pump that needs replaced. However, I just replaced
both
about 2 years ago so I thought it was odd.
Anyway, here is there recommended list: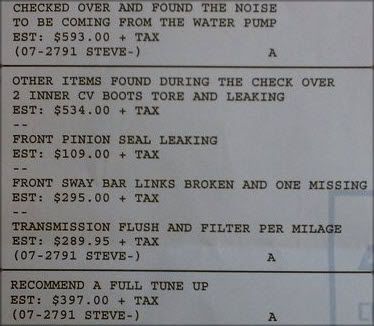 I can handle the water pump, but not sure about the CV boots, or the pinion seal.
I just did the sway bar links a year ago with other suspension parts so not too happy they are saying one is broken and the other MISSING?! How did I not notice that while driving it?
I'm shopping on RockAuto for all the parts and going to replace the drive belt. How do I know if I have 130A or 150A alternator? Engine size? I've got the 4.2 6cyl.

Below is my RockAuto shopping cart, please let me know your thoughts, opinions: