Discussion Starter
•
#1
•
HP Tuners is pleased to announce VCM Suite 2.1.10 is now available!
VCM Suite 2.1.10 is a HUGE release, bringing a vast new range of vehicle support and new features. Want to tune your 2.0L supercharged Chevy Cobalt SS or Saturn Ion Redline? Your inline-4/5/6 cylinder Trailblazer, Envoy, Colorado or Canyon need some tweaking? How about breathing some life into that new inline-5 H3 Hummer you just bought? Maybe a 2bar operating system for your 98 Corvette? It's all here and MORE!
Below are the major new features in v2.1.10:
- 05-06 Cobalt SS 2.0L s/c *
- 04-06 Saturn Ion Redline 2.0L s/c *
- 04-06 Colorado/Canyon 2.8L I4 *
- 04-06 Colorado/Canyon 3.5L I5 *
- 02-06 Trailblazer/Envoy 4.2L I6 *
- 05-06 Saab 9-7x 4.2L I6 *
- 06 Hummer H3 I5 3.5L *
- General release for 2.2/2.4L L4 Cavalier, Sunfire, GrandAm, Alero, S10 and Sonoma (was beta) *
- VATS Delete for Gen4 V8's (E40 & E38 ECM's) *
- 97/98 Gen3 V8 2bar Enhancement
- LS1 SD transmission full line pressure fixups
* feature available on MPVI interface only
VCM Suite now supports over 350 vehicle types! Never before has there been so much flexibility in a single GM tuning package. Tune your drag race monster, your daily driver and your buddies truck in a single package.
Once again, we would like to thank all our valued customers, forum moderators, beta testers and contributors who help us continue to innovate and deliver new features to the tuning market. The new features don't stop at this release either, we already have some more BIG announcements planned for the next release!
Cobalt SS & Saturn Ion Redline 2.0L s/c (LSJ engine)
HP Tuners brings the first factory PCM tuning tool to the LSJ community. It's time to realize the full potential of your combination at the track and correct any issues related to specific intake, pulley, fuel system or other modifications. Tune spark, fuel, torque management, boost control and other important parameters related to getting the most from your combo at the track. VCM Suite includes comprehensive scanner capability that is essential to understanding your engines current state of tune and the MPVI Pro interface includes analog inputs and outputs to interface external Wideband O2 controllers, boost gauges and other devices.
Tuning the LSJ has just taken a giant leap forward!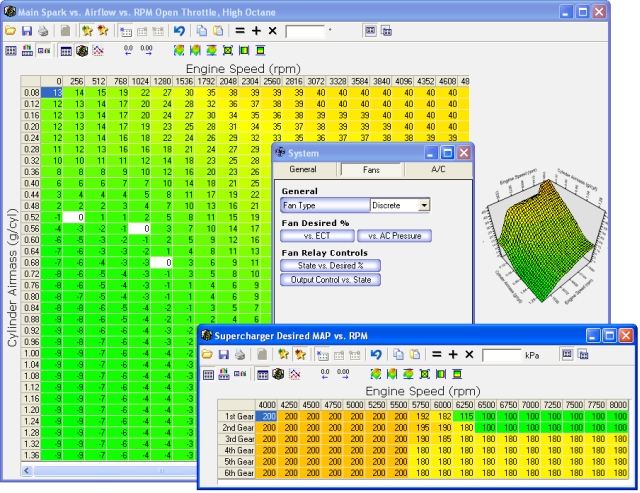 Inline 4/5/6 Truck Support
Hot on the trail of the 2.2 and 2.4L inline-4 cylinder vehicle support, HP Tuners brings the inline-4/5/6 cylinder trucks into the mix! Comprehensive tuning and scanning support is available from the 02 Trailblazer I6 right through to the 06 Hummer H3 I5. Combine this with the existing Gen3 and Gen4 V8, L4 cars and V6 cars and trucks and you have a tuner package that can tune more GM vehicles than anything on the market. Time to unleash the power of that I6!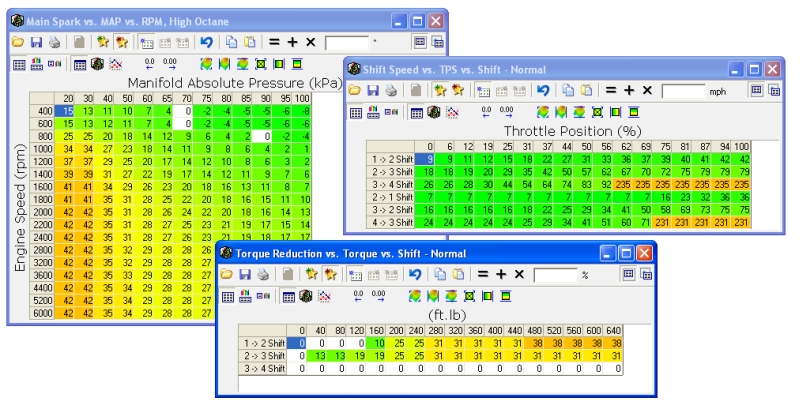 VATS Delete for Gen4 V8
This release includes VATS delete capability for all supported Gen4 V8 ECM's (E40/E38). An absolute must for a Gen4 swap into a hot rod or firing some life into LS7 crate motor projects.
2bar VCM Enhancement for 97/98 Gen3 V8
HP Tuners is pleased to announce the general release for the 2 bar Speed Density enhancement for 97/98 LS1 vehicles previously released in v2.1.9 beta. This enhancement is a must for any serious race or street driven forced induction setup providing the proven features of HP Tuners 2bar enhancement for the 99+ LS1 to the 97/98 crowd.
Features include:
- 5 kpa resolution VE table (15-210 kpa)
- boost enrichment table and thresholds
- delete secondary VE
- re-enable dual spark table knock learn (high and low octane)
- disable trans full line pressure for SD
- disable P1514
- Speed Density (SD) ONLY!!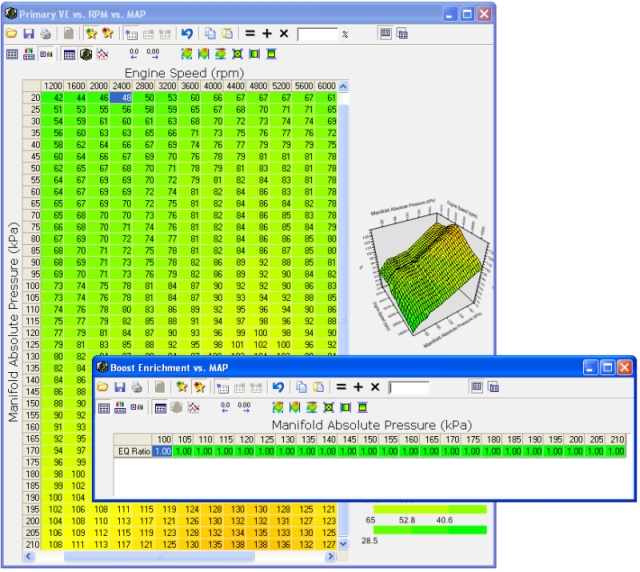 Transmission Line Pressure fixups for SD Tuning on Gen3 V8
This release also includes disable options for transmission line pressure defaults when speed density tuning on early Gen3 V8's. No need to email files to support anymore.
A complete list of new features/bugfixes can be found here:
http://www.hptuners.com/help/introduction_whats_new.htm
Obtaining the update
Serial Interface customers can login to download and install after Monday, 8th May (you can keep checking the login prior to that for the 2.1.10 update and download as soon as you see it becomes available). Updates are FREE to all customers. Please note that not all listed features are available on serial interfaces.
http://www.hptuners.com/login.html
MPVI customers will be emailed a link to download the update, there is currently no customer login for MPVI customers. Updates are FREE to all customers.
For all ordering and pricing information on any of the new vehicles listed above, please see our orders page. If you have any purchase related questions please email
[email protected]
http://www.hptuners.com/pr-2_1_10.html
www.hptuners.com
- the HP Tuners team
HP Tuners LLC
Performance Tuning