12. Remove 5 10mm bolts holding water pump to engine. Prepare for coolant spillage.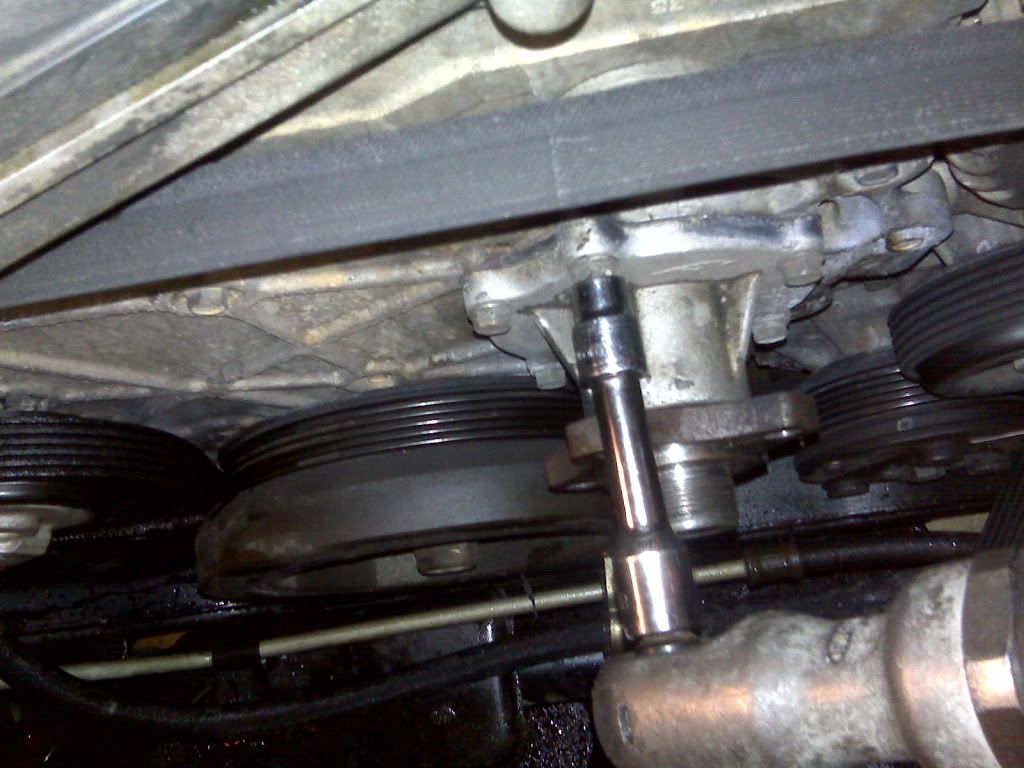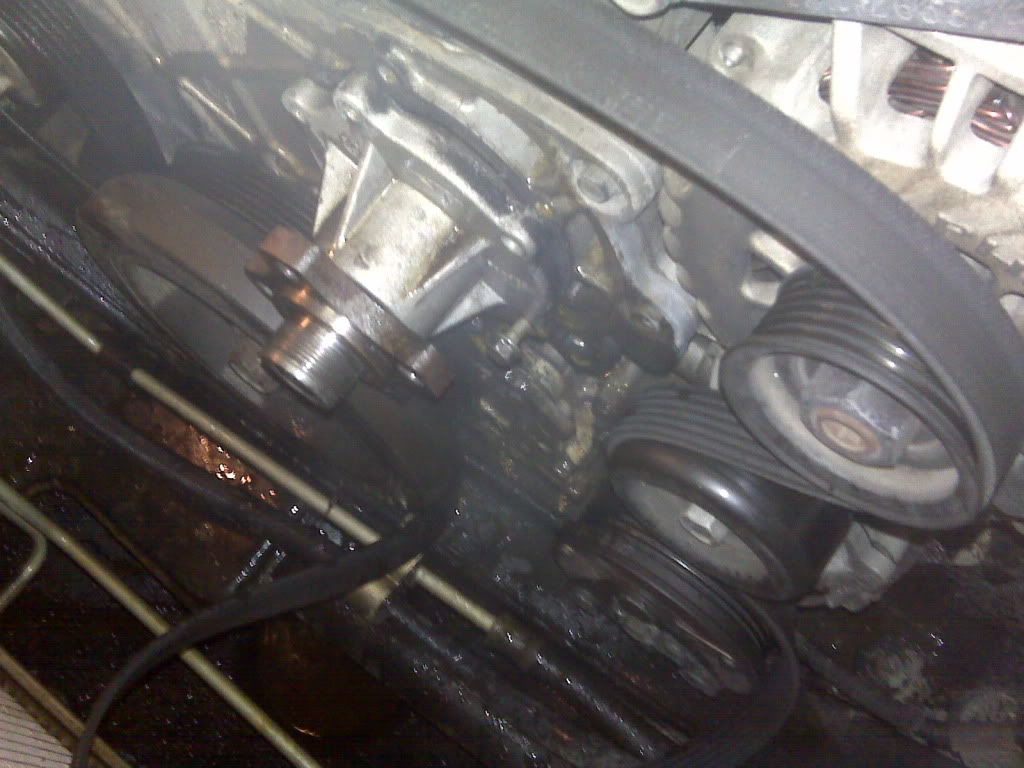 13. Remove water pump, and clean old gasket material. Install new gasket and water pump.
14. Install 4 bolts back onto water pump pulley hand tight.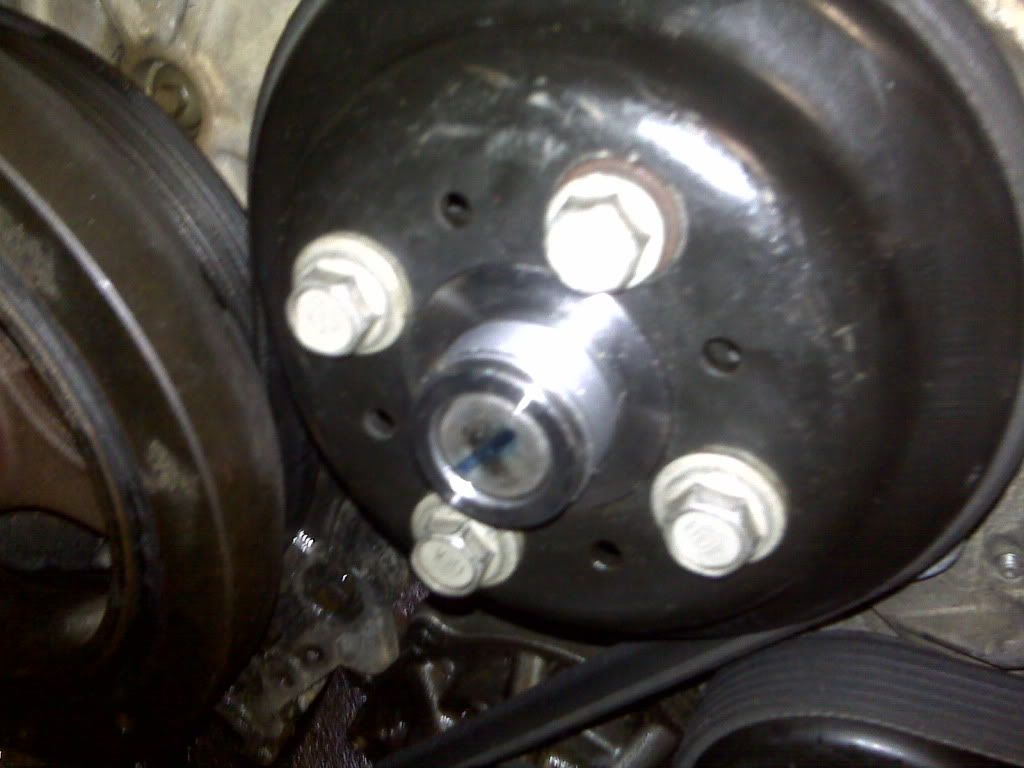 15. Install Belt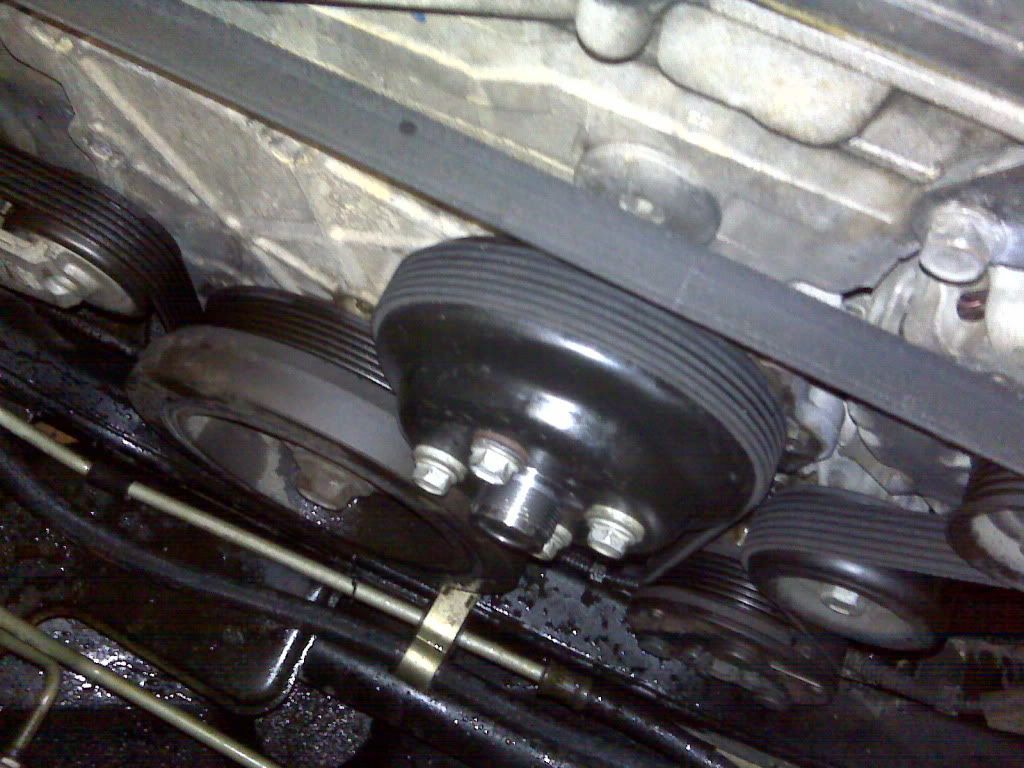 16. Snug bolts down
17. Start and check for leaks. Now is the time to replace the fan clutch if necessary. Check engine will illuminate until fan clutch is reinstalled.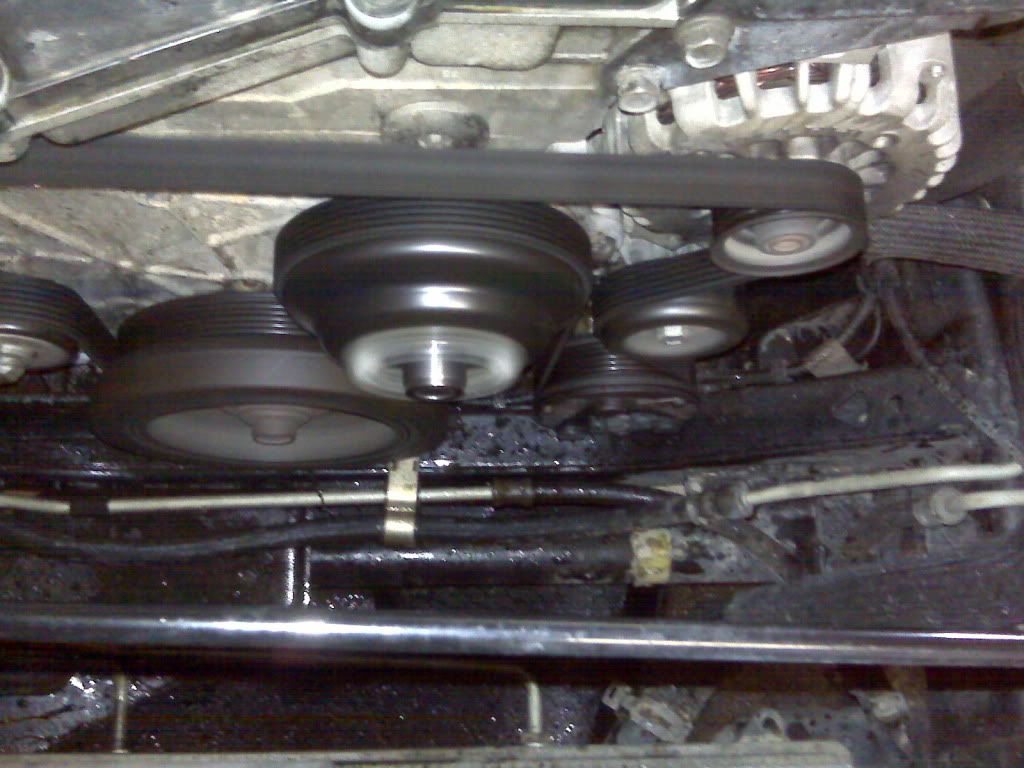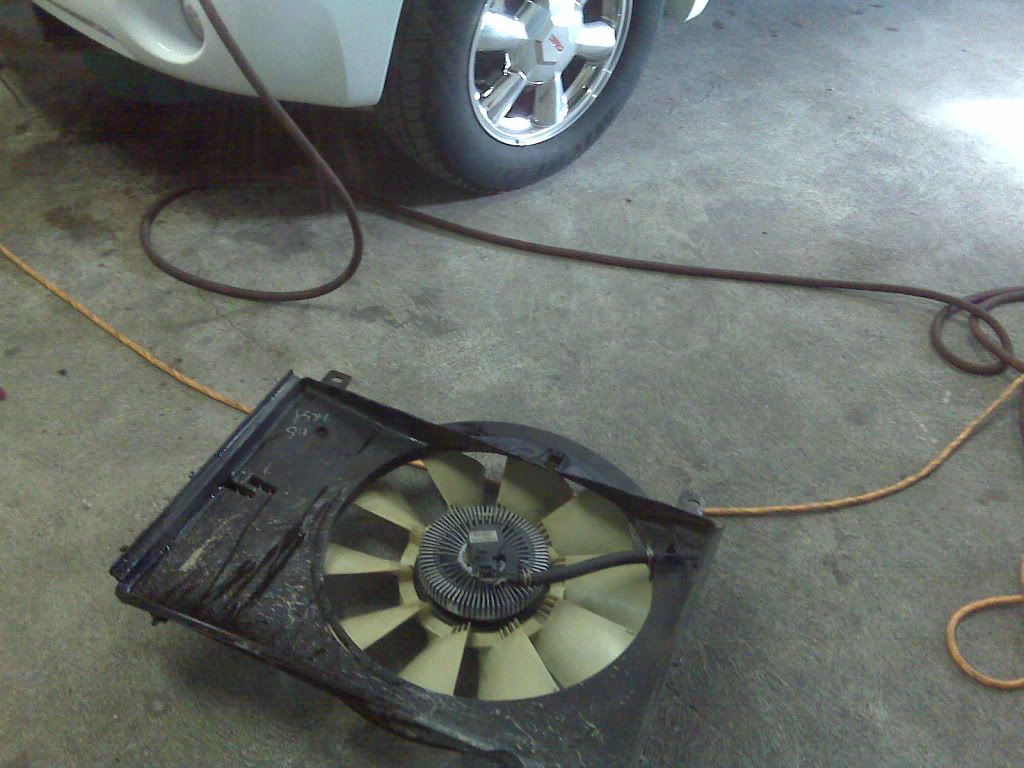 18. Kids in the backseat watching a movie. Only 20 minutes into it.
19. No leaks, Great!:thumbsup: slide fan shroud and fan back in as 1 unit. Wiggle around the upper neck until it seats back. Press in on the fan until it goes back over the threads of the new water pump, and tighten back down spinning the nut clockwise. Adjust the fan shroud for the proper alignment. MAKE SURE THE 2 LOWER TABS ARE PLACE BACK IN THEIR POSITIONS!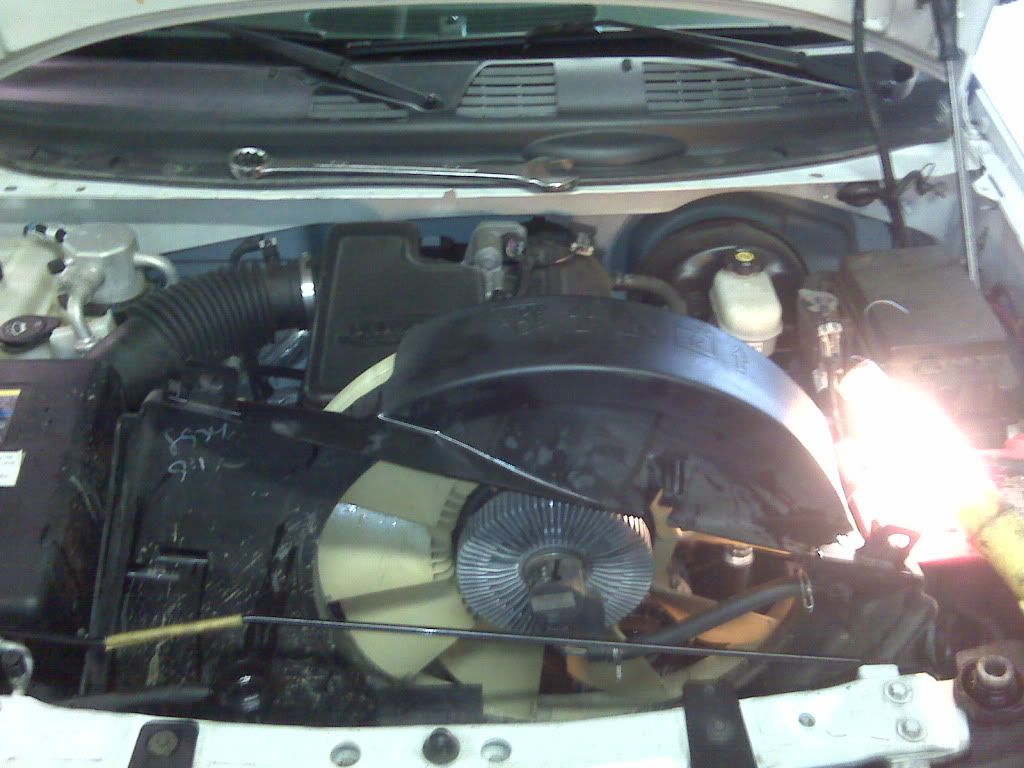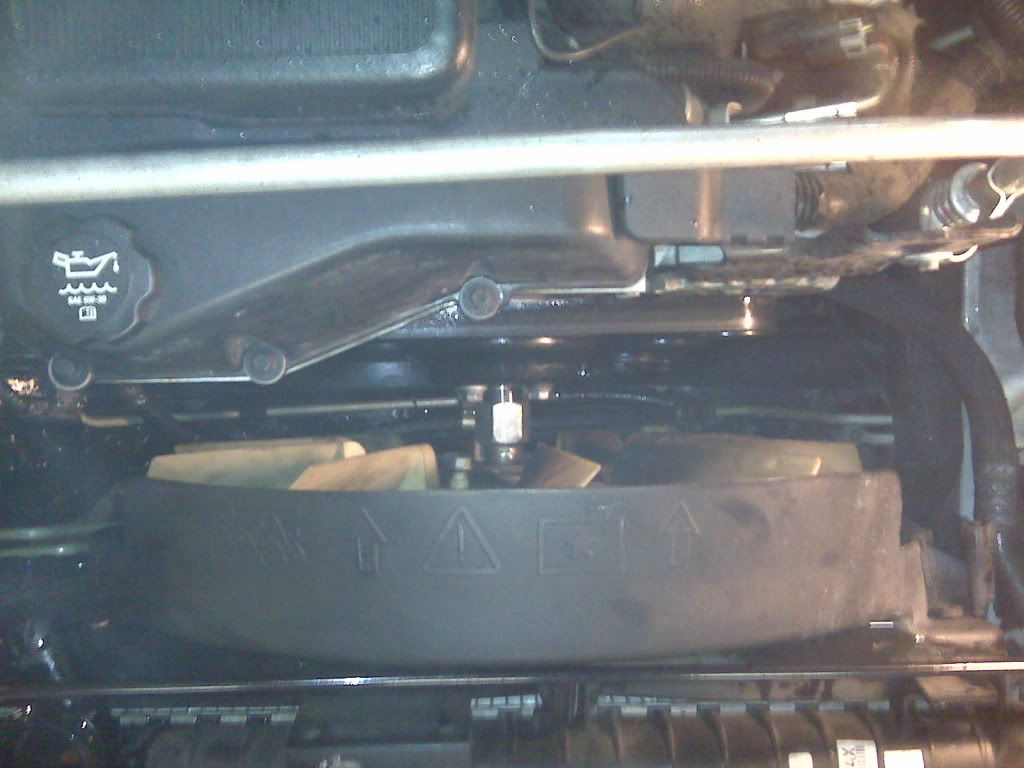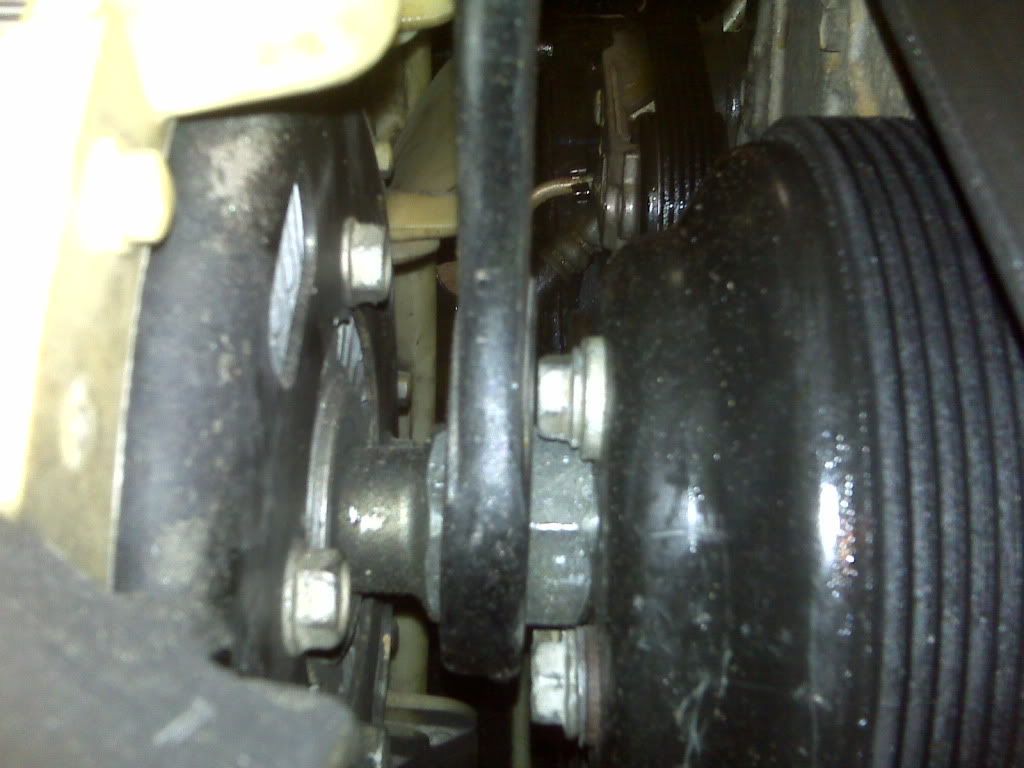 20. Take the hammer back out and give the wrench 3 good smacks back clockwise to tighten nut.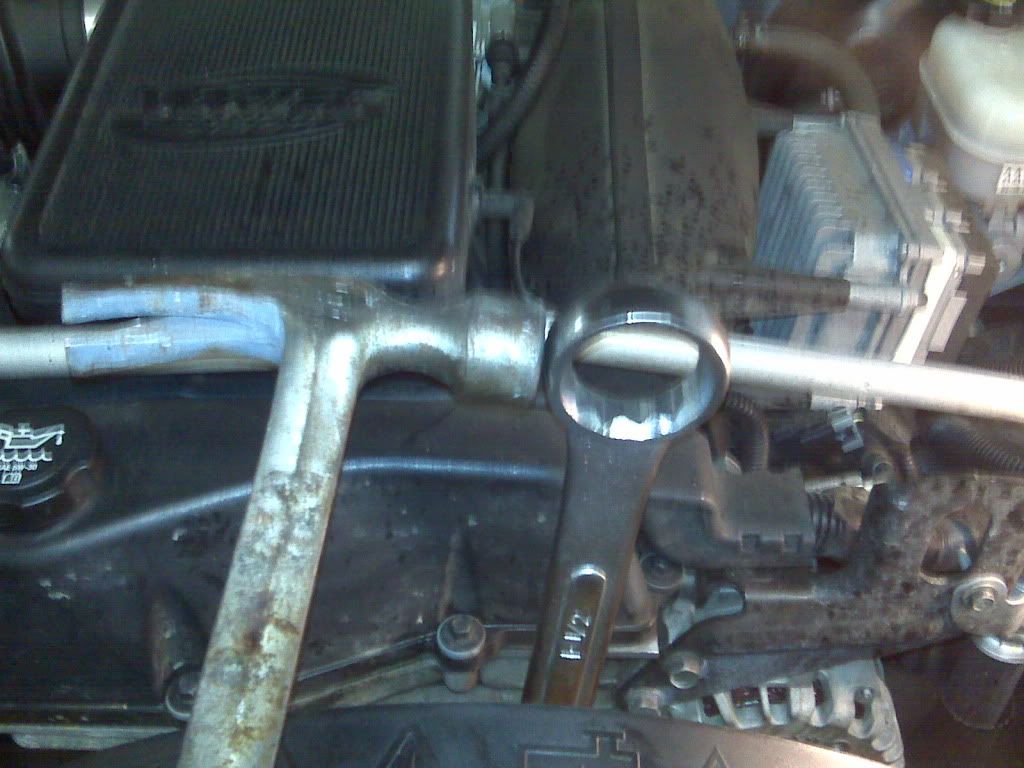 21. Attach 2 10mm bolts back to upper shroud support.
22. Attach 2 transmission lines back to shroud on passenger side.
23. Attach black fan clutch connector on drivers side.
24. Attach upper radiator hose.
25. Start vehicle and let idle. Refill coolant at radiator checking frequently.
26. Put radiator cap back on, and rinse down excess spillage with water.
Total time 30 minutes.