About a week ago, I was randomly surfing on eBay when i found a 3rd Brake Light, the newer LED style. Since I had the neon version of the light, I figured I would bid on this and see if I would get it. I won it for $9 with S/H included. Talk about a great find. The new one does have a scuff mark as it is off an 06 trailblazer, but is still in great shape.
During the swap, I took enough pictures to write a How-to on it to help those individuals who are visual learners such as myself. It is a very easy job and not hard to do at all!
Right after opening the package, i decided to put a coat of turtle wax just for the hell of it to get that glossy look.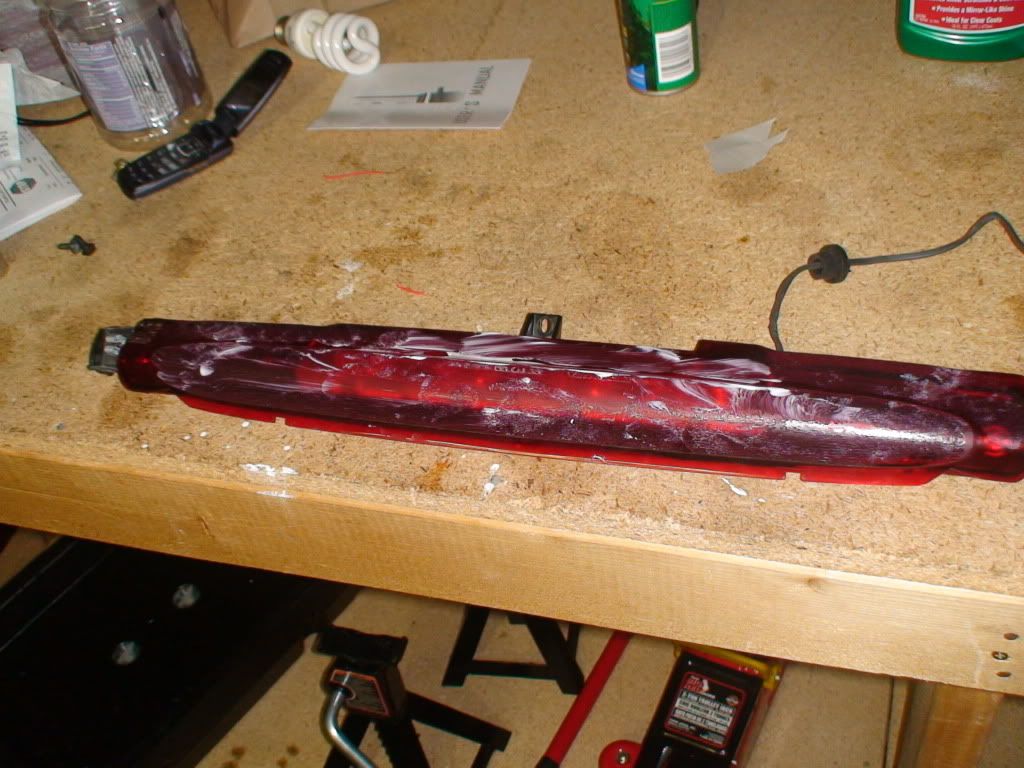 Step 1: Open the lift gate and look up at the top and pull the wire out until you see the connector and disconnect it.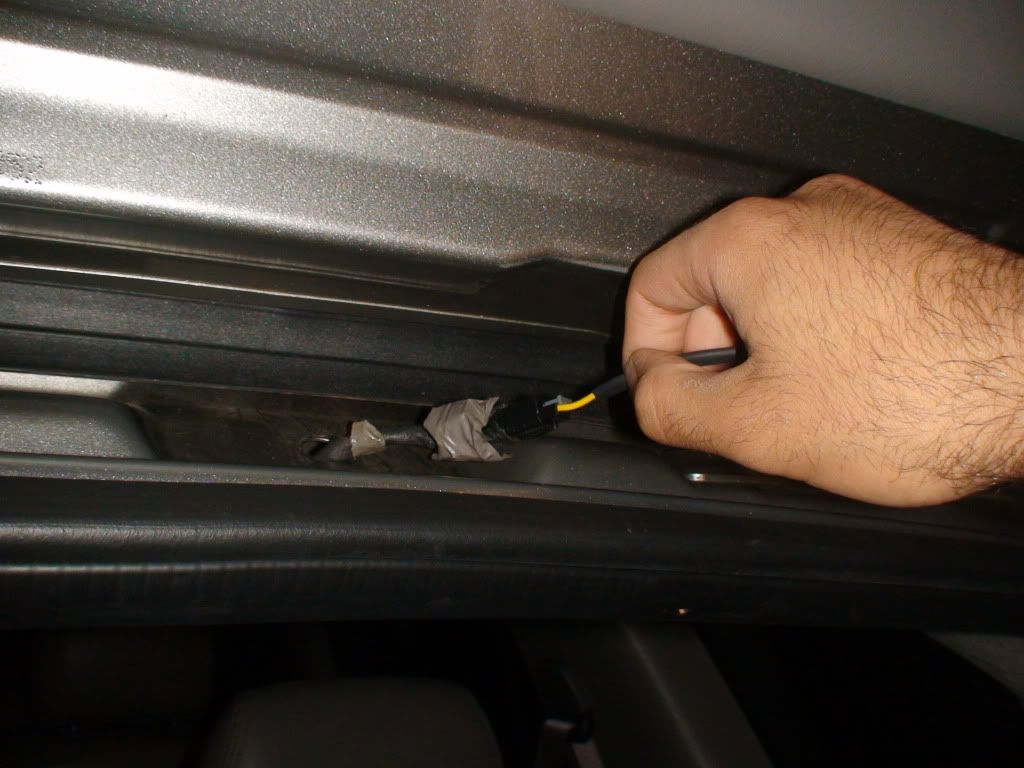 Step 2: If you purchased a used one or just want to see if the new one works, now would be a good time to test it. Just connect the new light and have someone press on the brakes. All of the LEDs in mine fired up nicely and so should yours.
Step 3: Carefully close the lift gate and open the glass portion about halfway, and open the lift gate to try to pull the wire to the top. I found it easiest to keep the wire as closest as you can to the hinge and it will come right out. Sorry, no pic for this.
Step 4: There are 2 (sometimes 3 depending on your model) philip screws holding the light to the top of the lift gate. They are on each side of the light and on top if you have a third screw. They can be accessed by having only the glass portion of the lift gate open.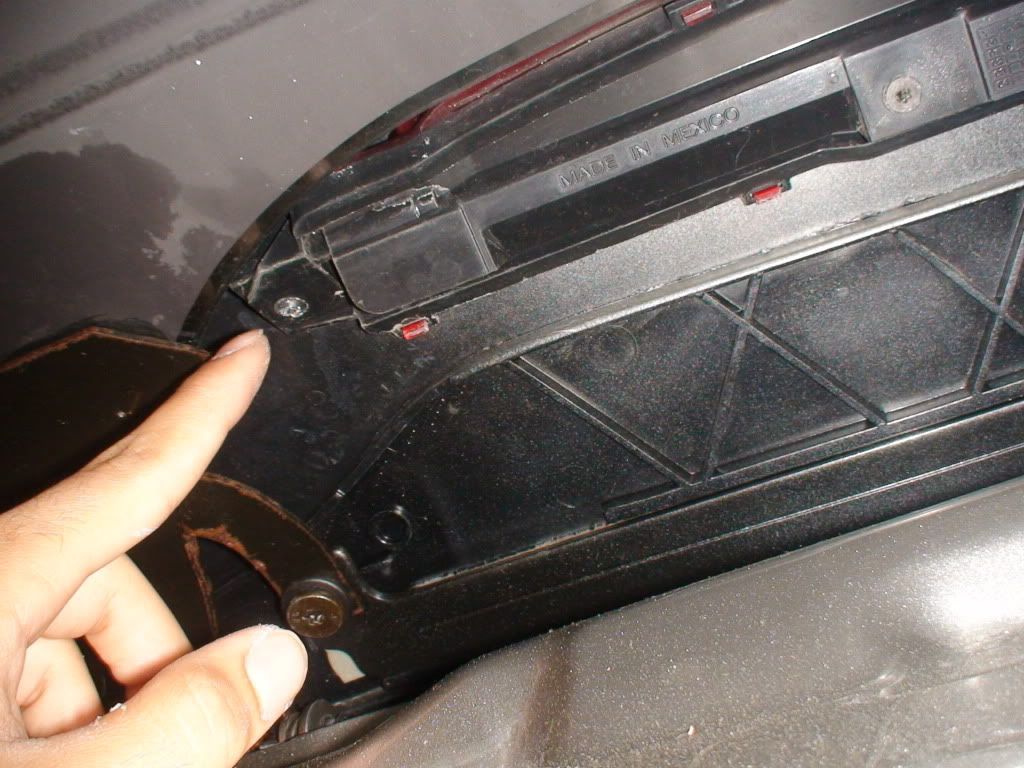 Step 5: After unscrewing them, go ahead and pull out the light assembly.
I put them next to each other to compare the wear and fading. New one looks much better in my opinion:thumbsup: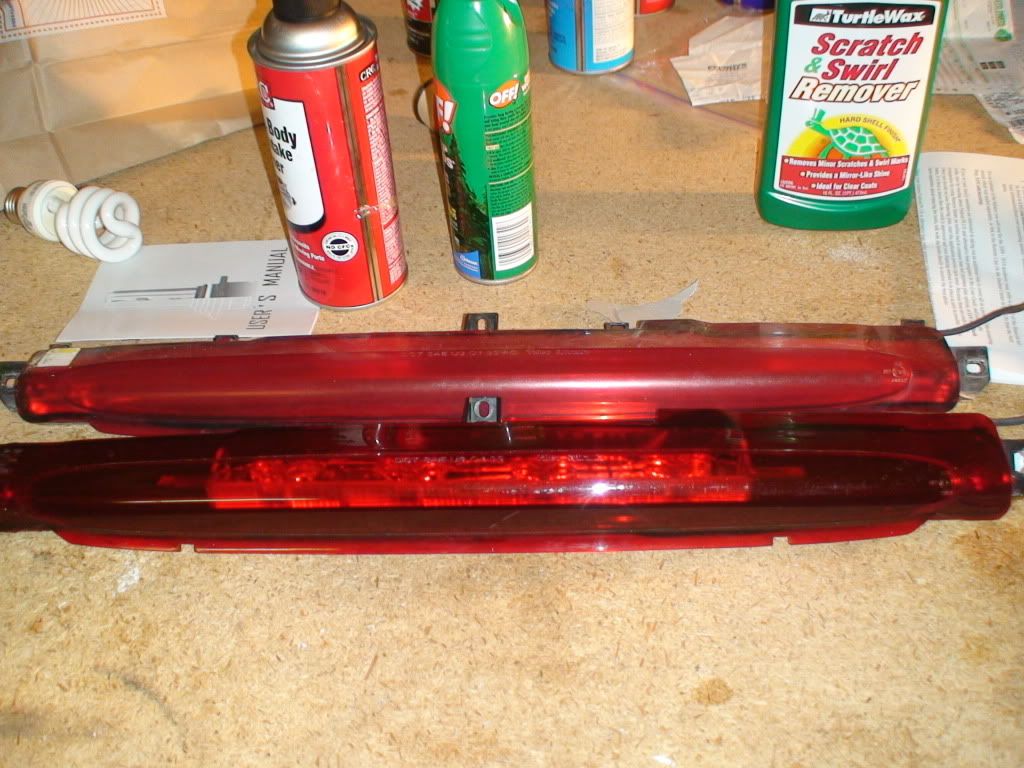 Step 6: Go ahead and insert the new assembly and screw it into place.
Step 7: Run the wiring down through the lift gate and connect it back to the harness.
Don't Forget to shove the wire in there until the rubber "grommet" is securely covering the whole. If not, you will get water in your headliner next time it rains or you go for a car wash!!
And now you're done! Enjoy!
Old: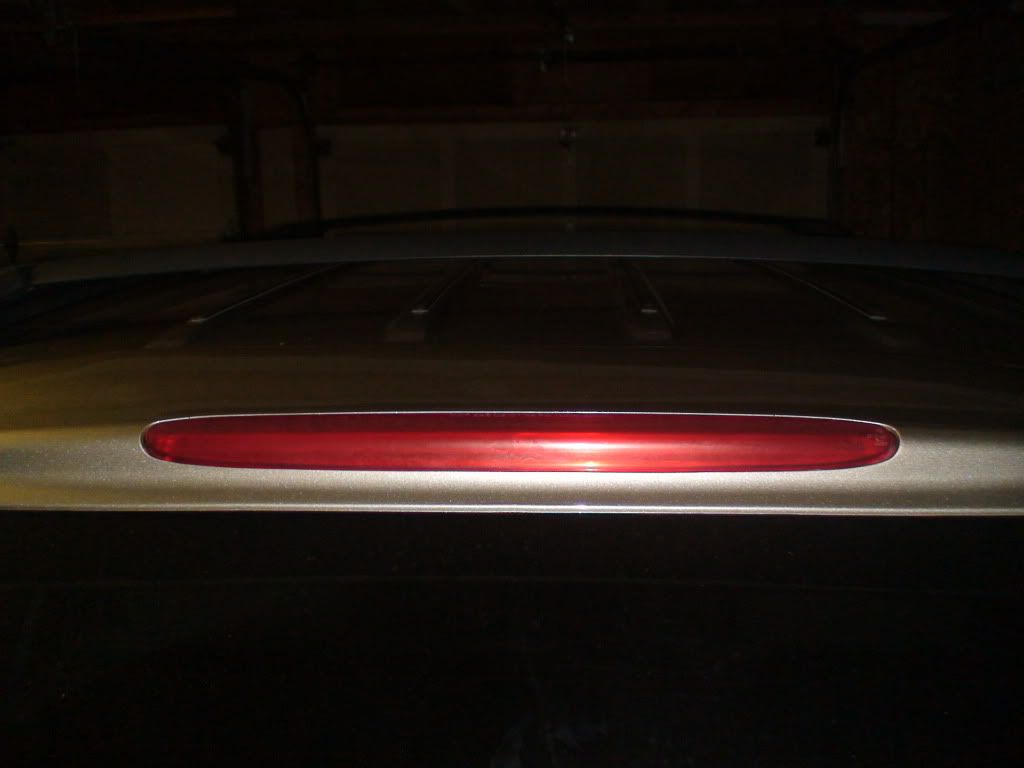 New: