Discussion Starter
·
#1
·
So Rodie gave me some homework, and I did it. I also took pictures and wanted to post a How-To writeup. To keep things simple (and keep my fingers from falling off) the Camshaft Position Actuator Solenoid will be shortened to the CPAS.
Tools Needed:
10 mm socket (to remove the bolt holding the CPAS in place)
3/8 in breaker bar (to release the belt tensioner to remove the belt)
1/2 in socket (to remove the bolts holding the power steering pump in place)
socket extension (to help in removal of the power steering pump bolts)
Air compressor and blow gun
Supplies Needed:
Carb cleaner spray (or any no-residue parts cleaner)
Paper towels (preferably lint free)
I started by unhooking the battery (just to be safe) and disconnecting the CPAS from the wiring harness.
I used my breaker bar to release the tensioner and remove the belt. (hint, its a great time to pull the belt out and inspect for cracks/fraying)
I then proceeded to remove the 3 bolts from the power steering pump. If you want to use the special tools to remove the pulley from the pump and then re -install the pulley when you are done more power to ya, but it is not necessary. The holes in the pulley are plenty big enough to get a socket in there to remove the bolts. (I used a 1/2 in socket even though I am pretty sure the bolts are metric but the 1/2 inch grabbed the bolts and held them while I was re-installing them.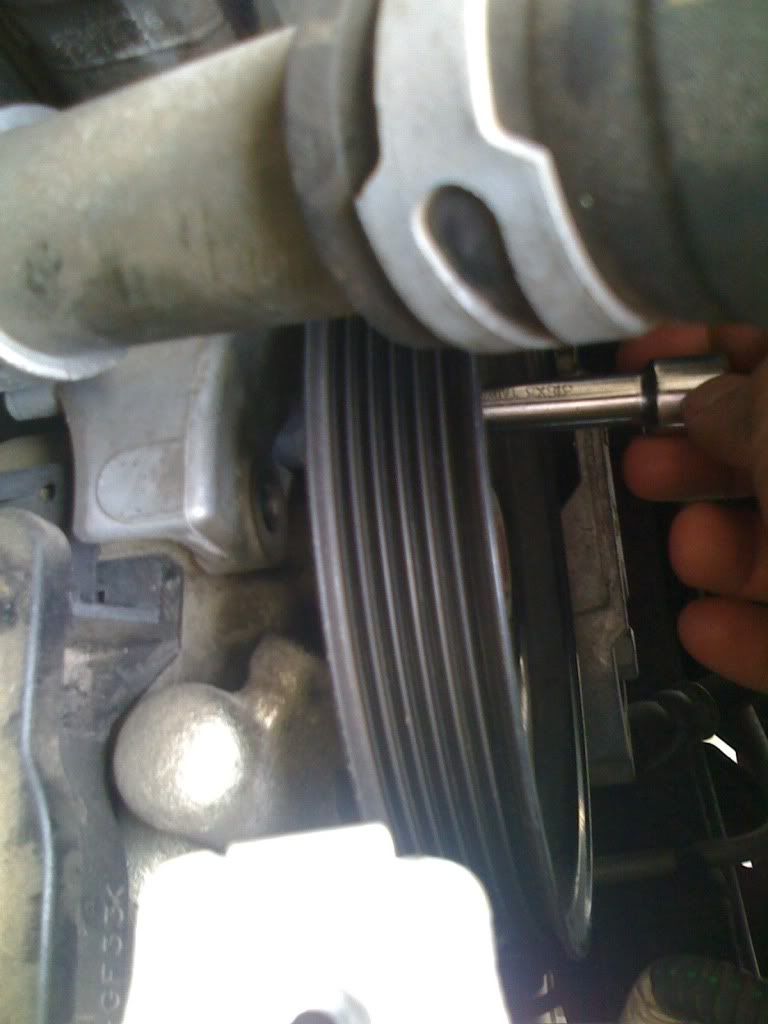 Bolt 1
Bolt 2
I would post a picture of me removing Bolt 3 but a picture of the back of my head while I had my whole arm in the engine bay would be useless...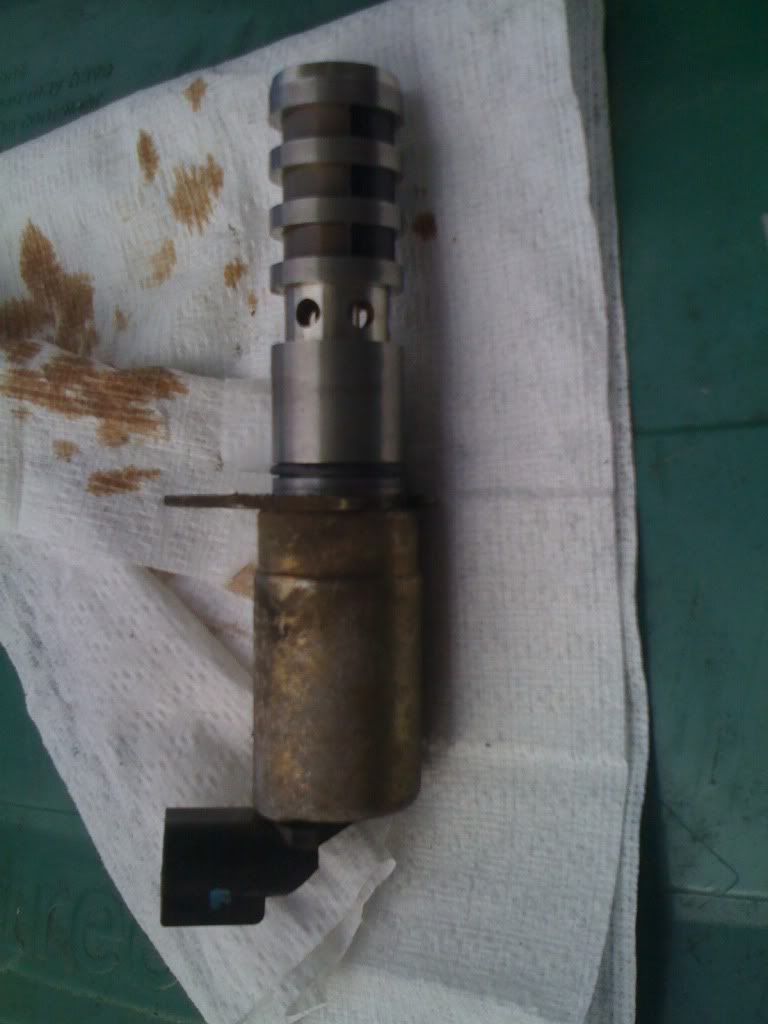 The CPAS. Dirty...
I let all the oil drain from it and then I sprayed it out with carb spray. I removed the o-ring before I cleaned it so the carb spray wouldn't eat it.
I then gave it a healthy dose of air from my compressor to evacuate all the remaining carb spray being careful not to blow directly on the screens.
I failed to photograph the clean CPAS but you can imagine...
Installation is the reverse of removal.