2004 chevy trailblazer_ls
Discussion Starter
·
#1
·
alright since times are hard i decided to make an intake myself. see as most are over 250$ a 30$ homebrew seems logical for me. I based it on several from teh site but i wasnt able to get a clear directions on how to do it. So here goes. there is some guesswork but its a good basis for your own and fairly easy.
What i used:
3in electrical conduit 90deg
3in electrical conduit straight 12 foot piece
1 plastic nipple and one metal (both from homedepot ,bigger on was plastic)
2 vacuum hoses from autozone (tighter fit the better)
90degree copper 1in elbow (from home depot)
2 pvc rubber connectors with hose clamps
1 stock sized k and N filter
First off was to remove everything including the big vortec plastic box so just the throttle body is exposed
i put the 90 degree piece by the throttle body and cut so that i would only need a straight piece to place the filter in the stock location
once you have the placement and are happy with it, you need to sand down the end the filter is going onto (this is easy with a dremmel but can be done with a file as well. Just keep it even and check for fitment so you don't go through and make it weak.
after you have the piping fitted the hard part was for the big hose that conected to the bottom of the stock (MAf sensor?) For this is used a 1in piece of copper 90 degree elbow and a hose clamp to hold the tube on. To put it into the piping i cut a hole i believe was 3/4 in and wedged the copper elbow into the grommet and glued the whole thing, just make sure the angle is right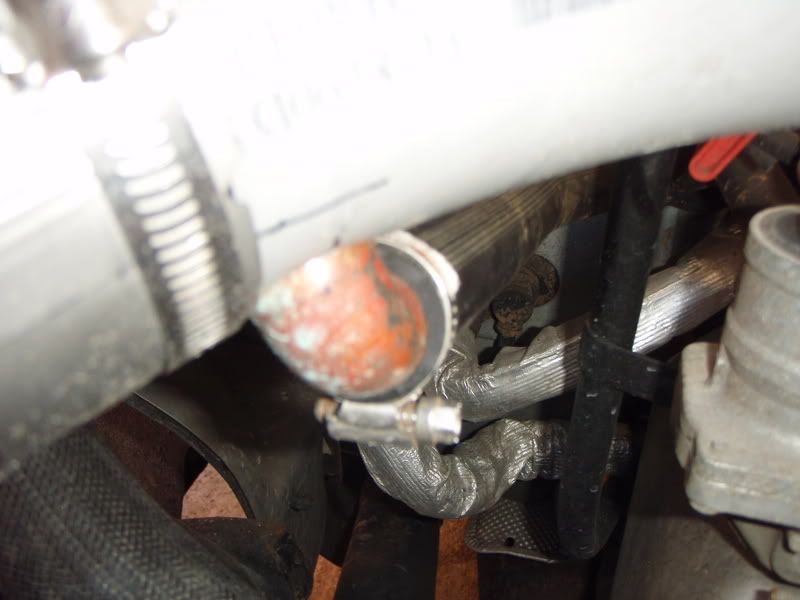 after that was done you have to connect the two hoses that connected to the stock vortec box off the throttle body. this was straight forward all you need is longer hoses and the nipples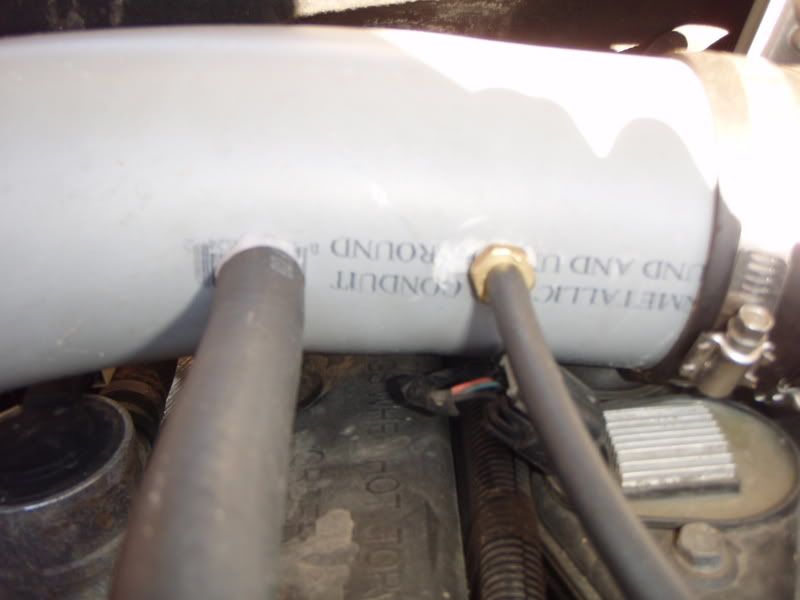 once your hoses are connected and you are happy with the fitment ENJOY. I need to mount it down somehow and build a wall to block the hot air , but i believe there are write ups for those