2006 chevy trailblazer_ls
Discussion Starter
·
#1
·
Well, I am off work today so I thought I would make some progress.
I read all the warnings about installs in the headlights. I read about the potential bits in the headlights. I knew the risks. I have done headlight installs before....no problem!
Well let me tell you.....HEED THE WARNINGS!
First off, these are the oddest designed headlights I have ever seen :yes:
The black casing is about 1/4 inch from the actual inner lens. This was problem #1. Everything drilled easily enough. Once I got to the inner lens, there was a little dust on the outside of the drill. The hole was done, and then I discovered the reality of the epic failure
All the white dust is on the INSIDE of the lenses.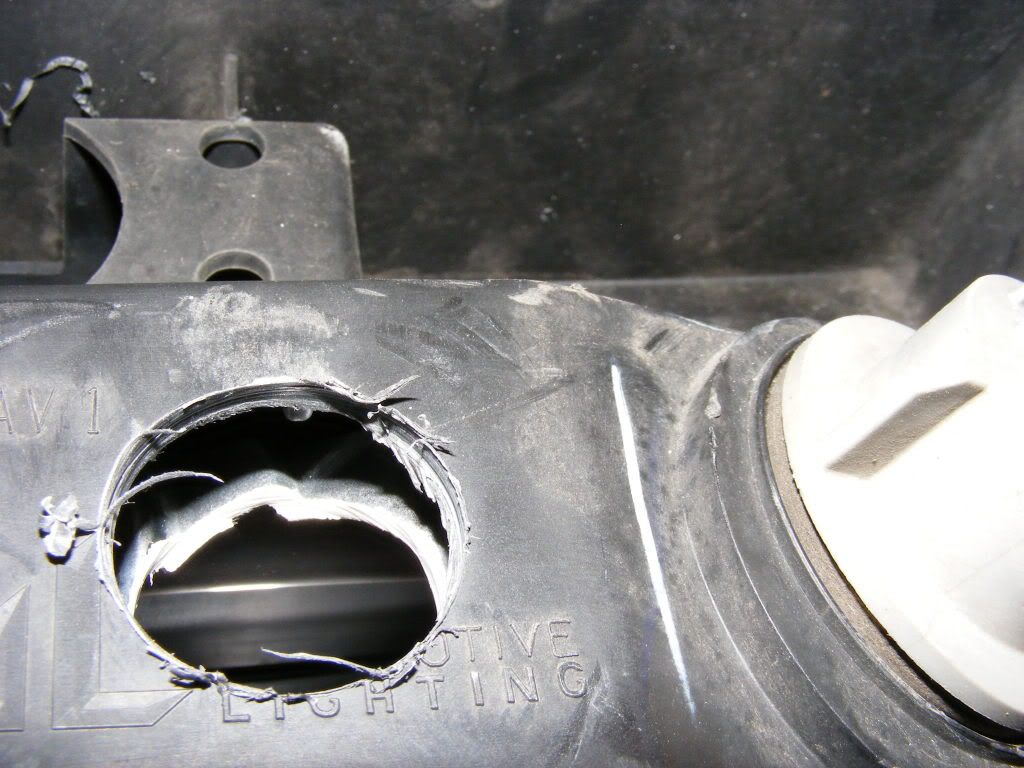 The hole was drilled with a shop vac pulling through the hole from the turn signal light hole, but it did not help.
Any ideas how to get the darned dust out of there without breaking the headlights apart?
:worried:
Chris