2005 chevy trailblazer_lt
Discussion Starter
·
#1
·
I went out to do some recon on some of the proposed TECORE trails.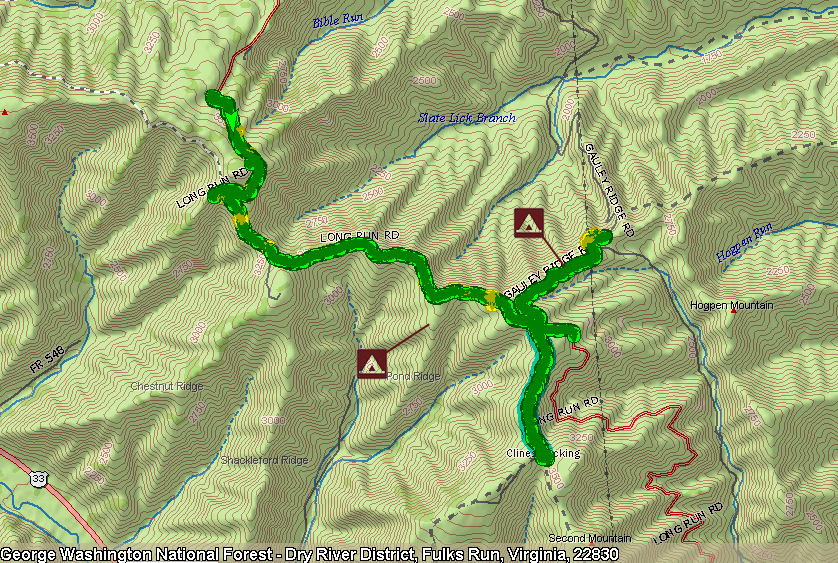 Above is a copy of some of my electronic 'breadcrumbs'. I found a couple decent camping spots that are suitable for a larger group (marked). More info on that later...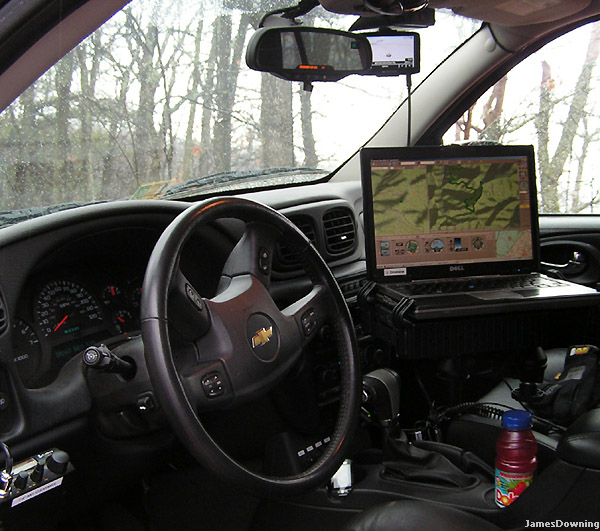 Here's a quick view from inside. The laptop's setup worked well... but I need a screen stabilizer. It was rocking all over the place, HA!

The roads to the trail head. Lots of farms...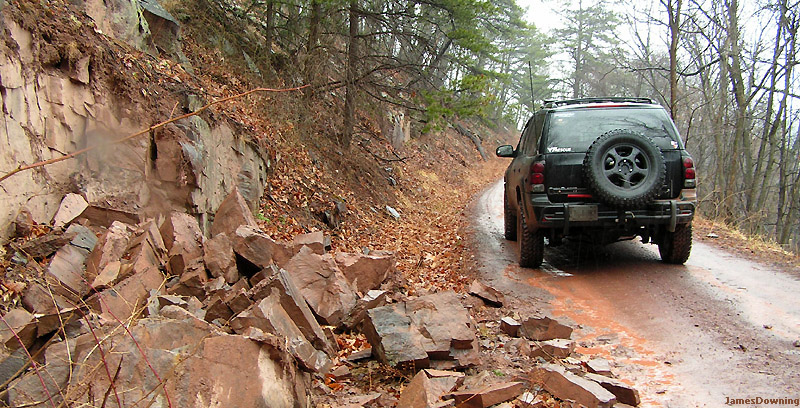 On the way up long run road. I'm glad I wasn't around when those rocks broke away.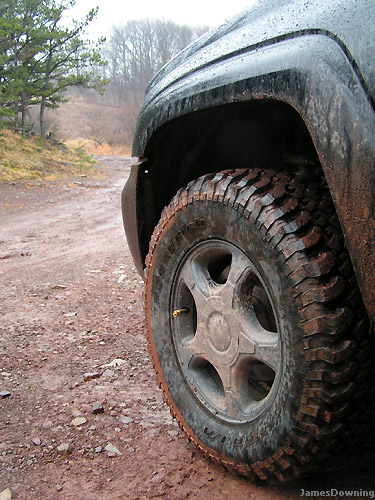 Time to air down. Note the Staun tire deflator. So handy and quick...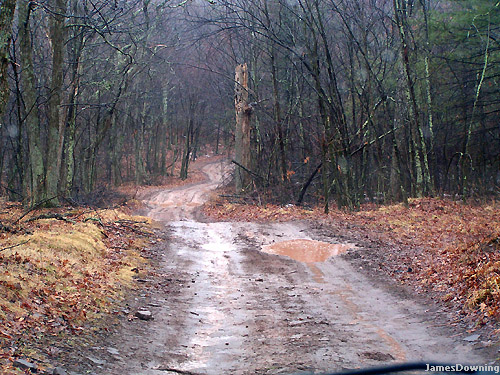 This is the route to 2nd Mountain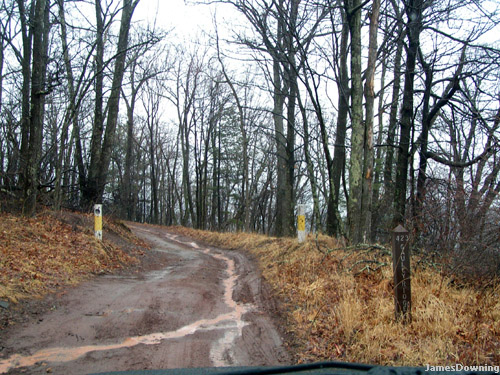 Gauley Ridge Road entrance.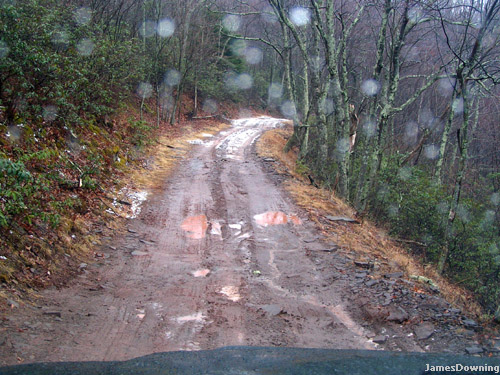 More of Gauley. It got a little hairy around that bend... its hard to see in this picture. Looks tame now...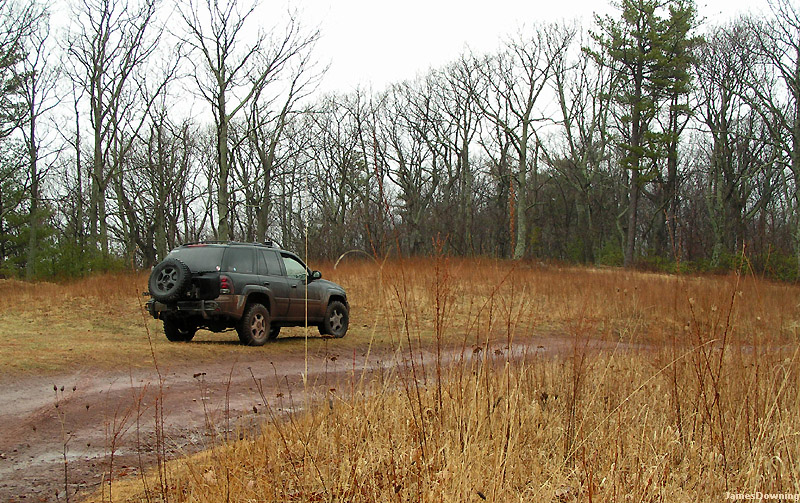 Camping location #1. Clearings like this dot the peaks around the area. Most likely they are as a result of past logging ventures.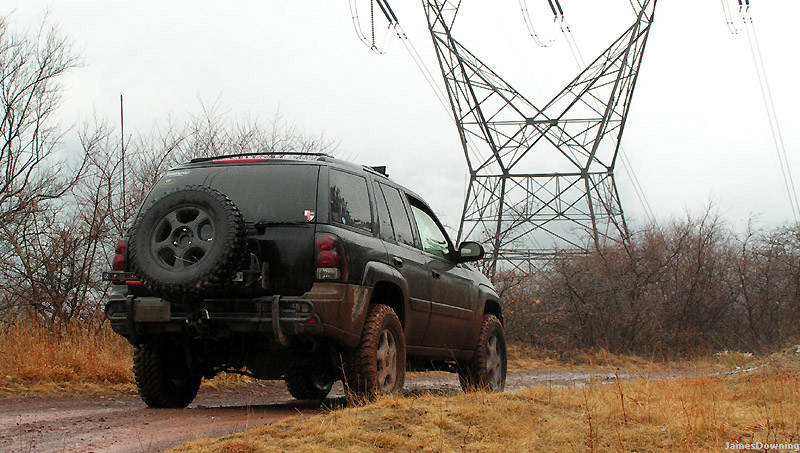 Just a cool picture.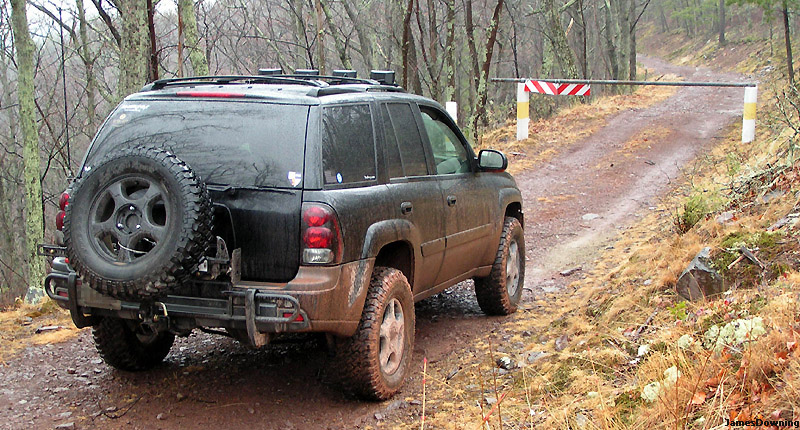 The dreaded trail closed gate... I'm going to call the rangers to see why that area was closed. It's listed as public in Topo. Maybe they close it during the winter. I hope they open it soon.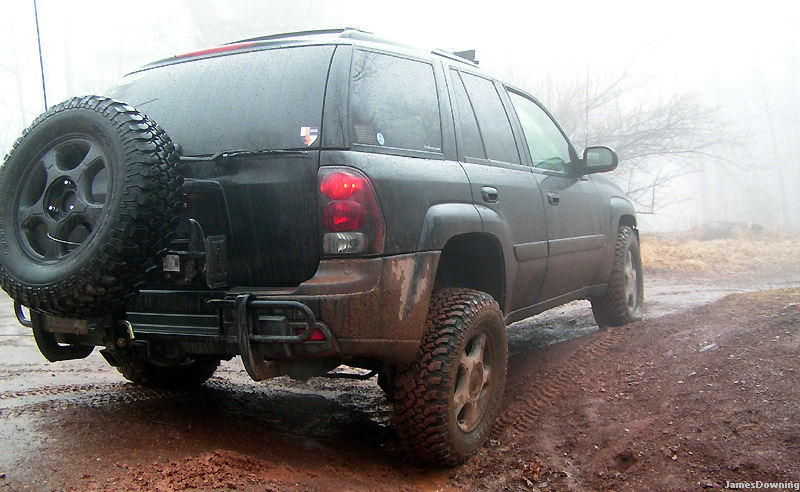 Some 'flexing' action... sweet.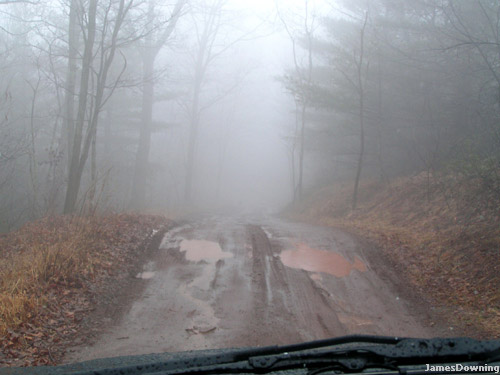 Where did the trail go?!... The fog began rolling in at this point.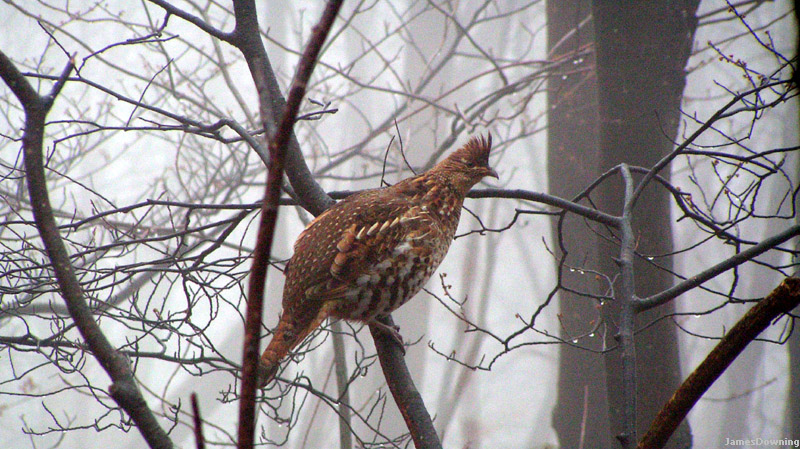 I have no idea what this bird is... but he was crazy looking and not too afraid of my big black truck.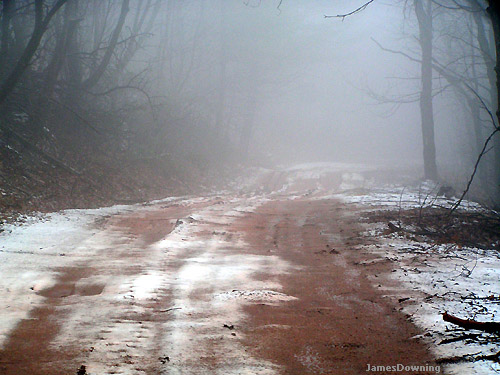 Snow covered mud. Like a slushie! Notice... no other tire tracks. It appears I'm the first person through there since the snow fell.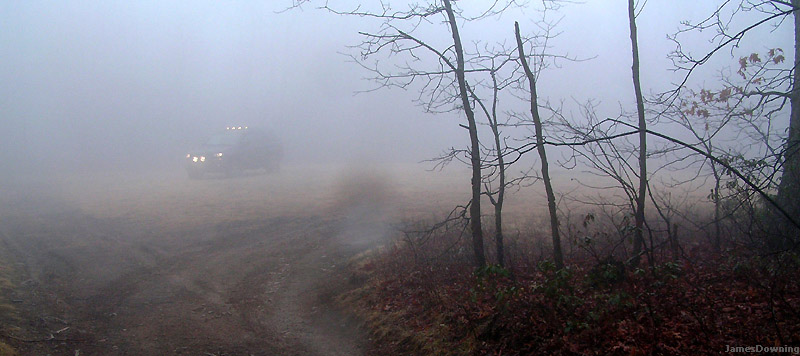 Can you spot the TB? This is actually the second potential camping spot. This one is on 'Pond Ridge'.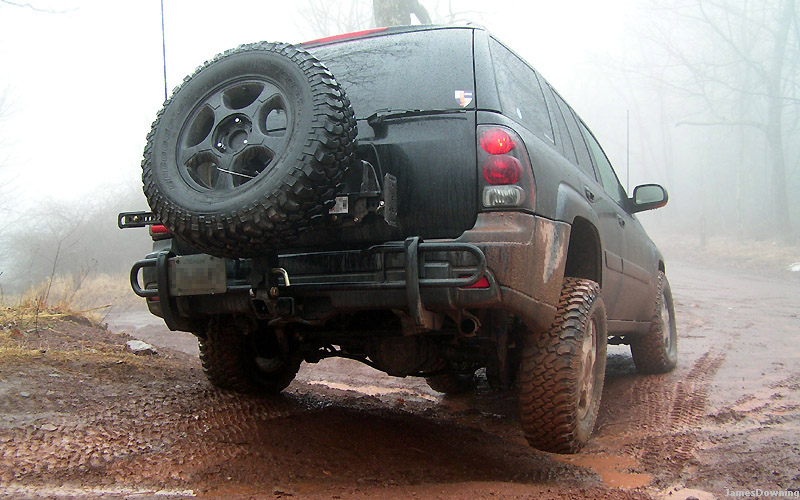 More flexing action! I felt the truck teeter, so I quickly stopped the truck and took a picture. I believe this is the furthest I've gotten a tire off the ground.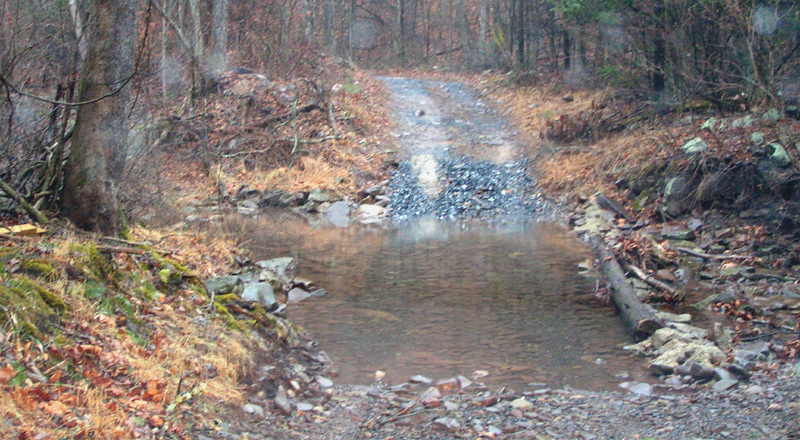 A creek crossing. The depth was about 14" or so. But sadly after the crossing the trail only went a bit further before hitting another gate.
I decided to head home at that point, in hopes of getting home early enough to write this... (it seems the timing worked out).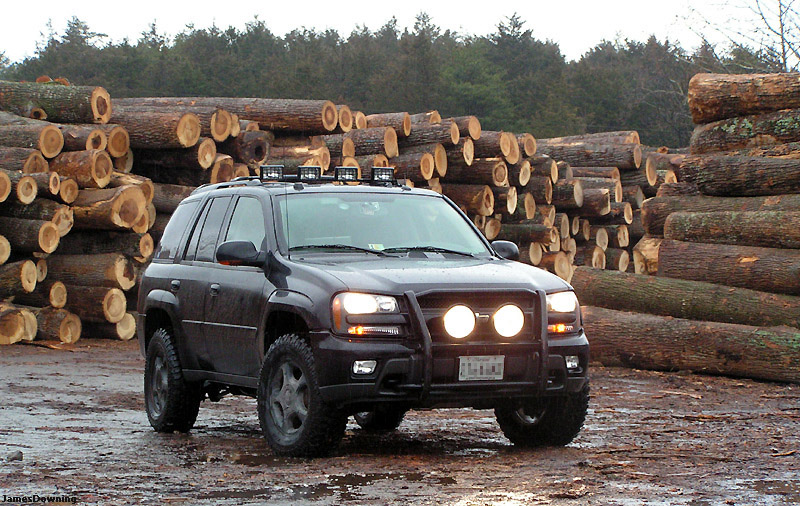 One last glamor shot at a sawmill off one of the back roads that I explored after leaving the trail head.
All in all, I only made it only half of the way I wanted to, but I explored a couple side tracks instead, which were worth it. From what I can tell, 'Long Run Road' should connect through to another road that has a couple more trails on it. I guess we'll find out in April. (I hope you TECORE guys don't mind doing a bit of aimless trail searching once in a while.)
I think my total off road mileage was around 25... but I could be a bit off (I forgot to set the trip odometer, Do'h).
As always, I love the feedback!