2005 chevy trailblazer_lt
Discussion Starter
•
#1
•
Well, I decided to do some recon out in the area of the GWNF (George Washington National Forest) that will be playing host to
TECORE
in April. I hit up a trail I had not gone on before, so naturally, it was quite an adventure.
I took a circuit that included an area called Flag Pole Knob and Meadow Knob which are both located along the Dundore and Richland Mountain Ridges. The highest elevation I reached was about 4,400 ft at Flagpole Knob. By the map below, I came into the forest on FR 225, and left via FR 227.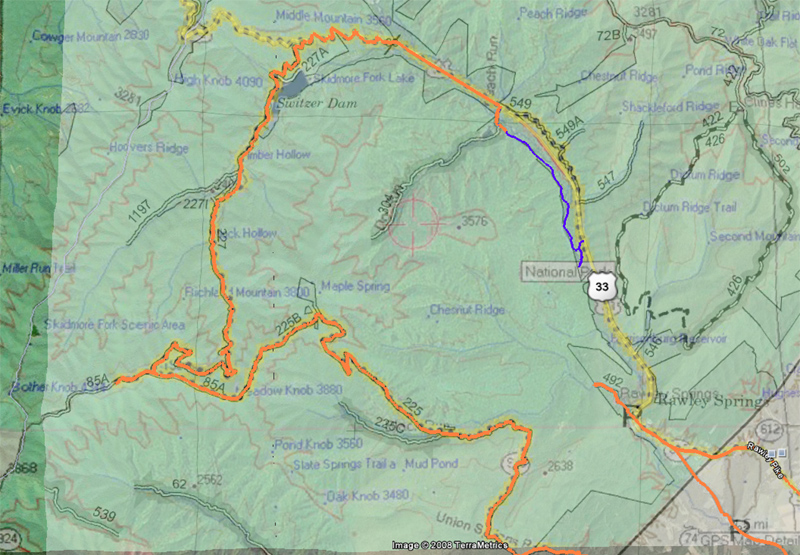 I posted up my
GPS data on google maps
. For some reason it put it in reverse order, so page 7 is the first leg of the trail. I think you can also view it all only in google earth, instead of in sections (seems to be a limitation of google maps).
So, here come the pictures...
This is near the entrance, where I decided to air down (I went down to 25 psi, which seems safe, yet greatly helps subdue the bumps):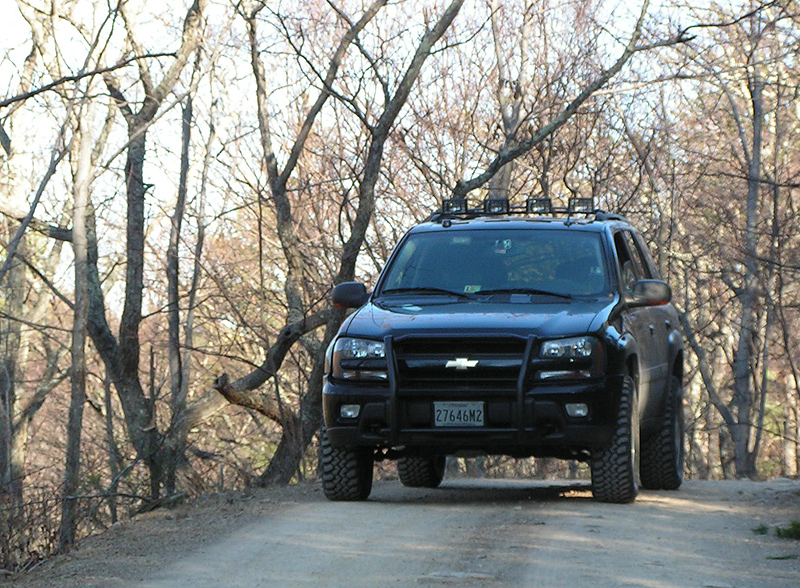 The first major (at that point) hill climb. Plus it was the first snow I'd seen yet this year: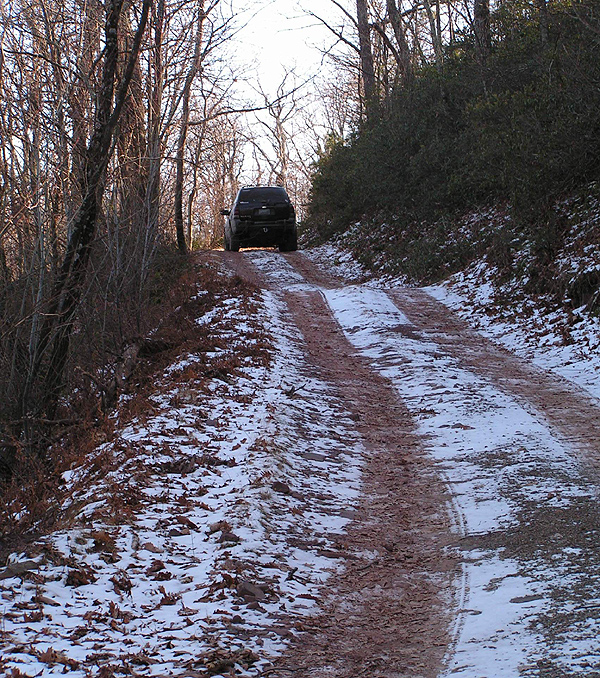 Where I pulled over to enjoy the view and have lunch: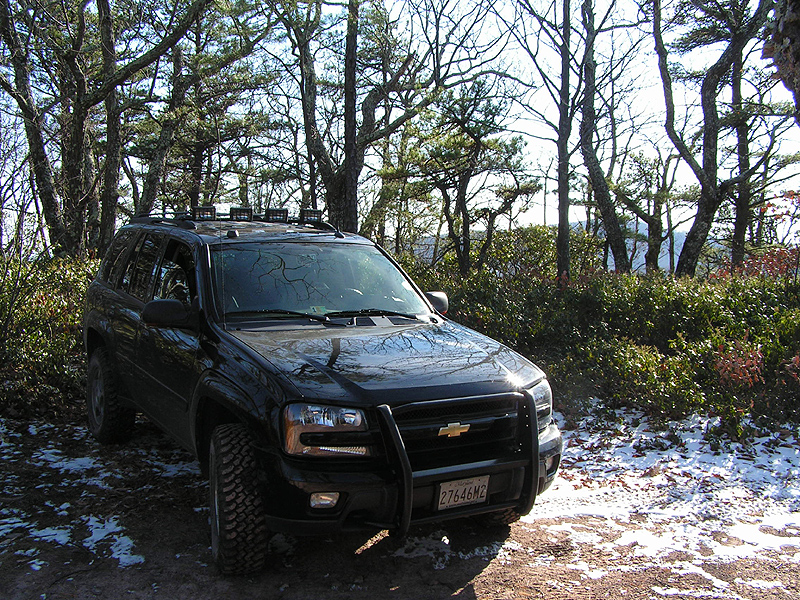 On the north sides of the ridges, the snow lingered in greater amounts: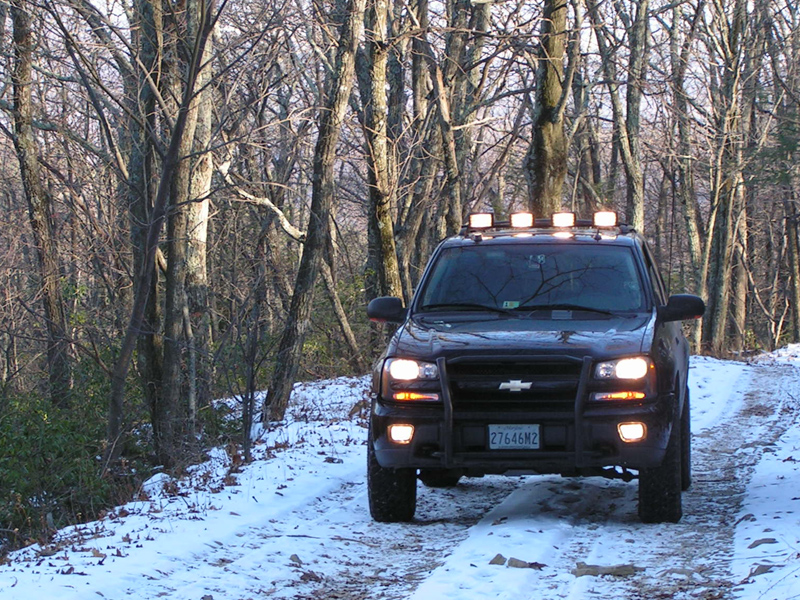 After this shot is where it got rougher. I had run across a little red Jeep JK (I think it was). He said he had not gone past this point (below) and that he thought it got really rough. I was determined to make it to Flag Pole Knob, so I pushed on.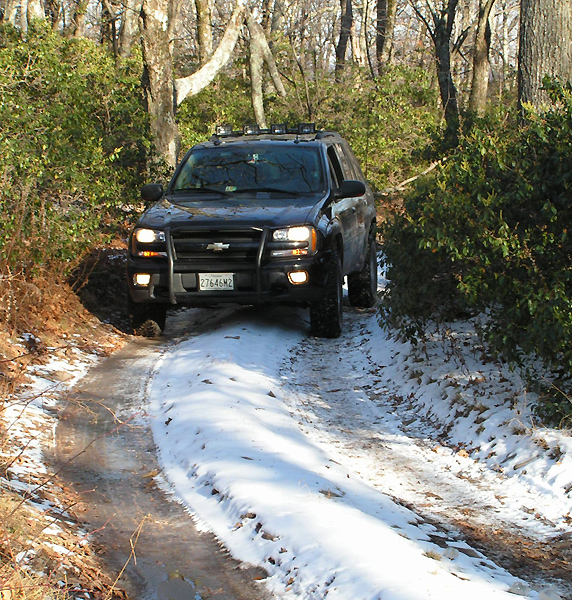 Some of the rough areas I ran into. I think something may be wrong with my locker, because I was having a hard time getting it to engage when I needed it. Examples of when I needed it: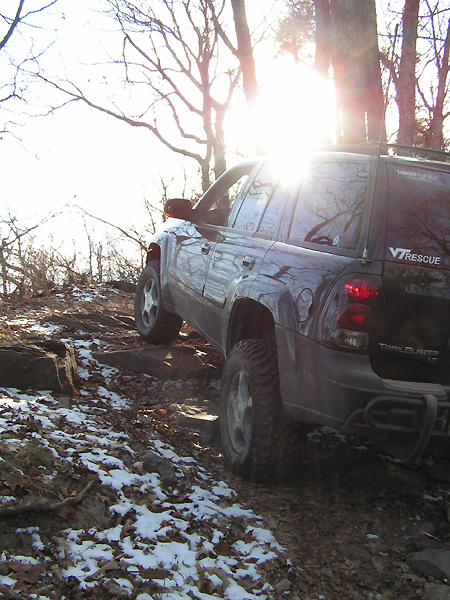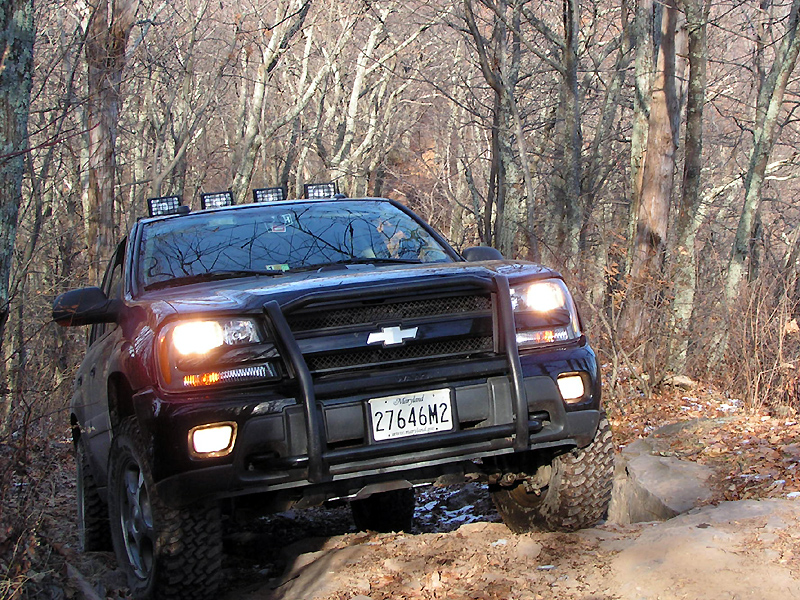 This is Meadow Knob. Quite a sight to see after trudging through the trail.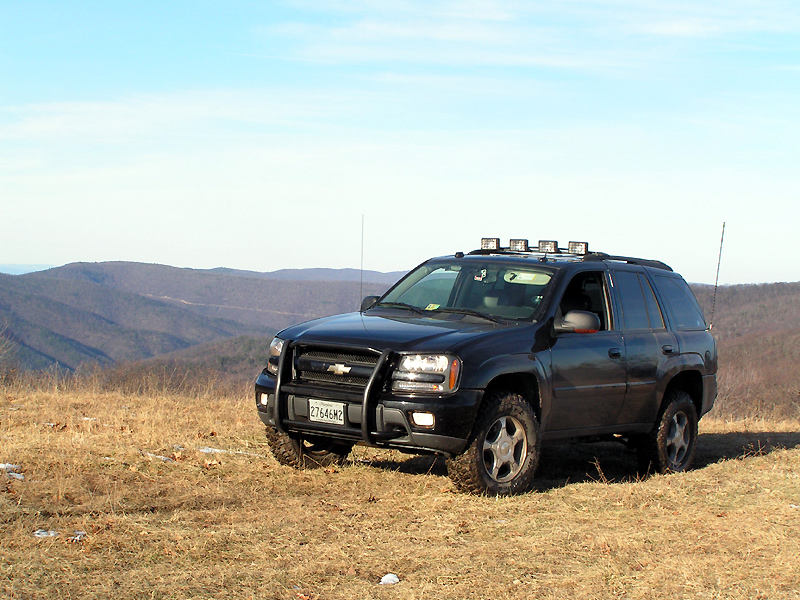 This is the trail from where I came: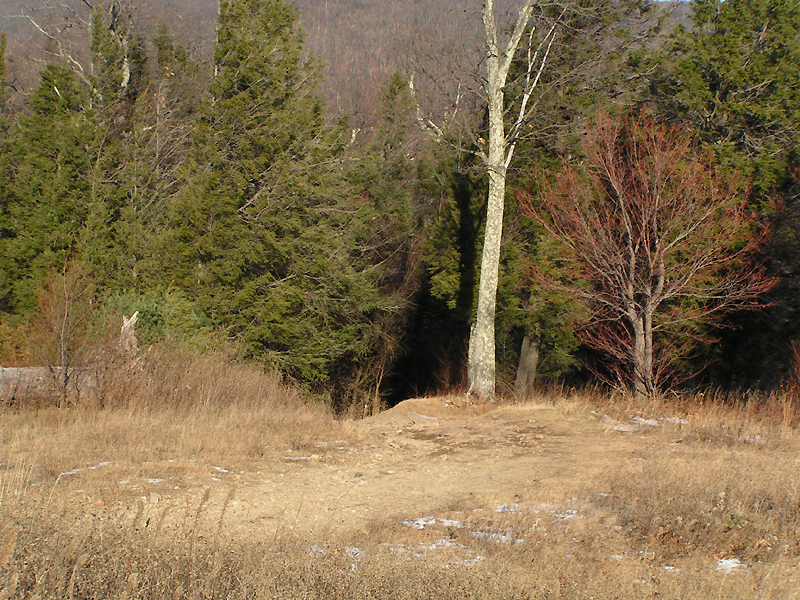 Quite a steep hill climb. The snow made it especially fun, but low range had no trouble.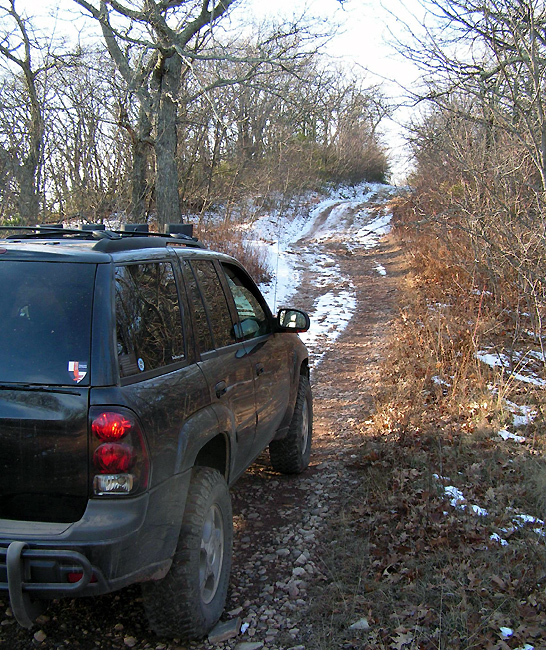 Flagpole Knob! The view was amazing. Almost a 360 degree view of spectacular mountains and valleys: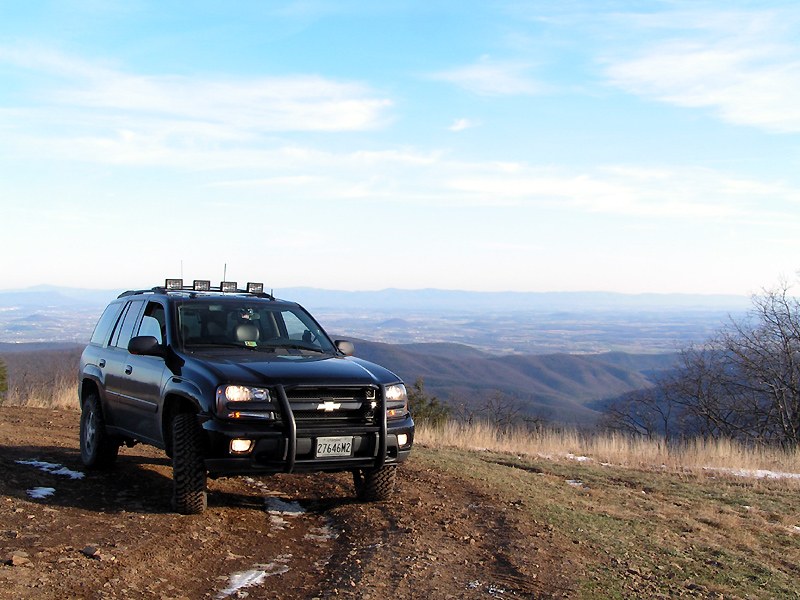 A panorama of the view:

I ran into one other truck up there. A Jeep Commander who had come up FR 227 to enjoy lunch on the Knob. He also had a 2" BDS spacer lift. We chatted a bunch about our trucks while going down the mountain (on the CB).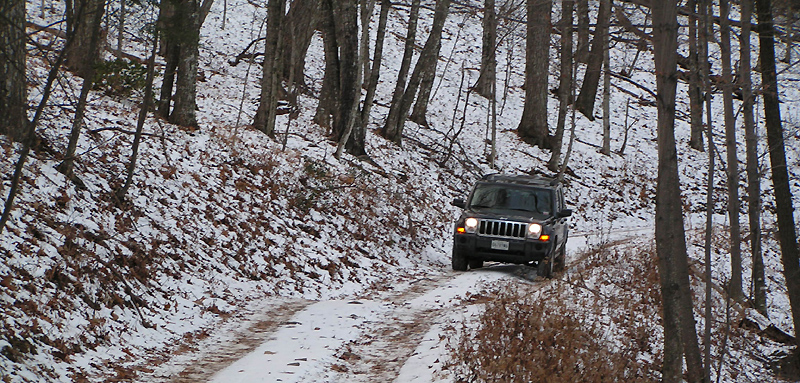 Ended up hitting a little bit of another trail with the same guy: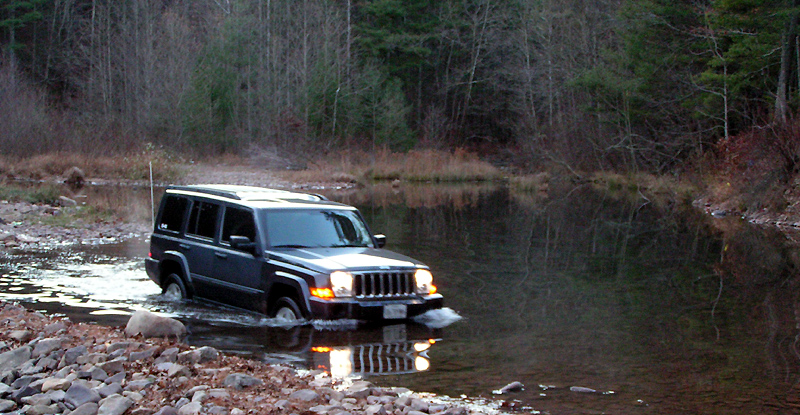 We ended the day with a nice frozen mud hole: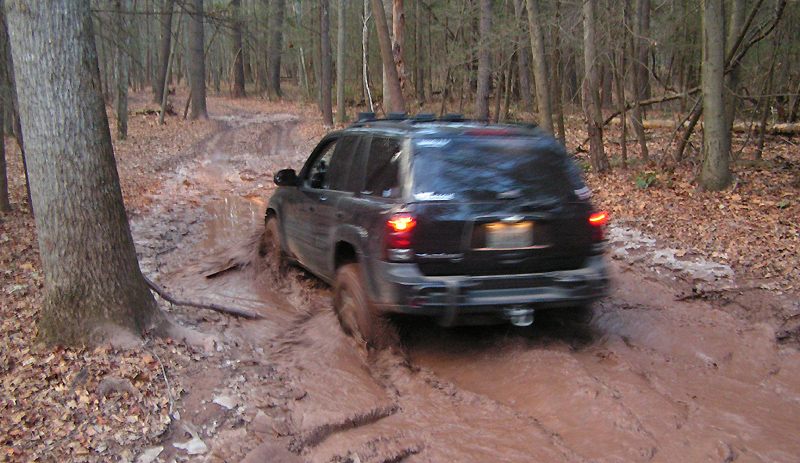 By this time it was about 5:30 and the sun was no longer on the horizon. So we decided to call it a day before we had only our headlights to guide us.
I aired back up and headed back home. Sorry, no video this time. I knew I was working with limited daylight, so I tried to keep up the pace. All in all, ~22 miles off the pavement... averaged ~8 mpg. (then hit about 17 mpg on the drive home).
Can't wait to bring some of you all along in April to show you all what your trucks are capable of!