2003 chevy trailblazer_lt
Discussion Starter
·
#1
·
I had a quite expensive and busy last couple of days. Here's some before pictures for reference:
BEFORE:
First I installed my Pioneer F90BT which I bought for $550 brand new on ebay. I used a GMOS-01 adapter to retain the onstar and chimes. I have some other new interior pics as well:
mic for the voice recognition: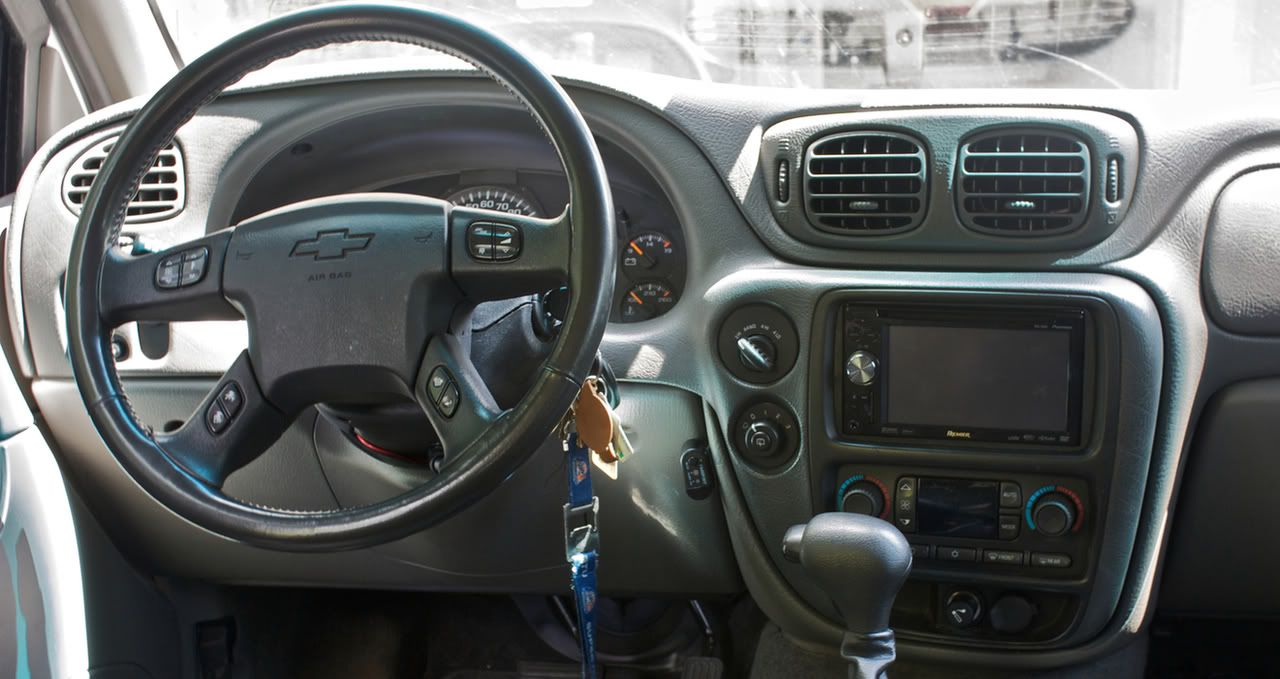 i've never posted pics of the white VLED's in the domes so:
Next came getting my Ground Force 1.3/3 Drop, and Belltech Nitro Drop 2 Shocks installed:
And the finished product......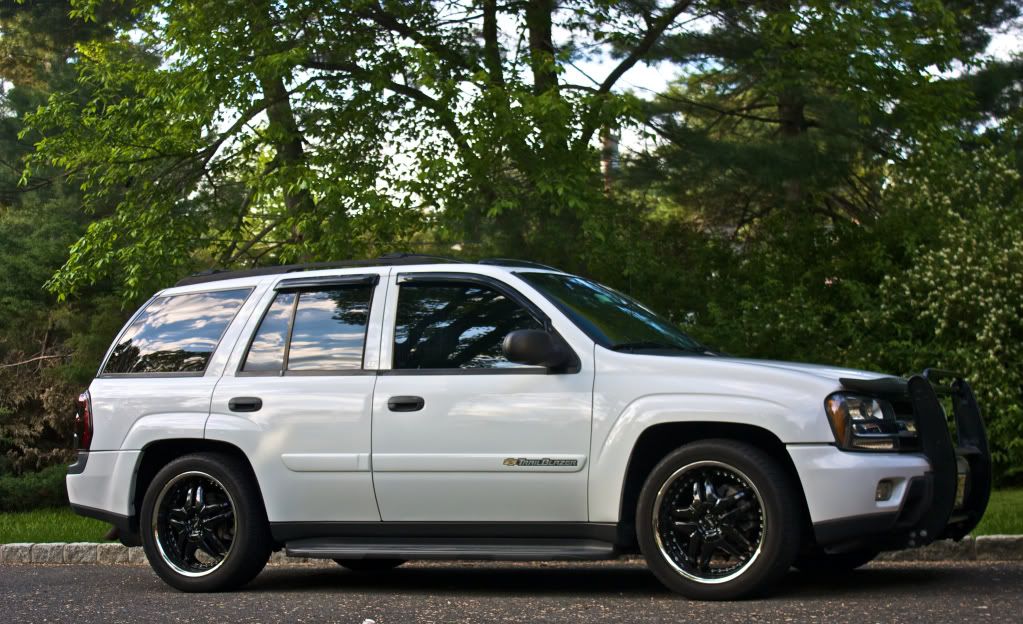 I bought some cheap chrome door handle covers off ebay for $40. I sanded them down, Then threw about 5 coats of primer.....
Then 4-5 coats of Dupi Color code matched white paint....
And about the same amount of Clear coat, then let the finished product dry over night....
And after sticking them on, this is what it came out like....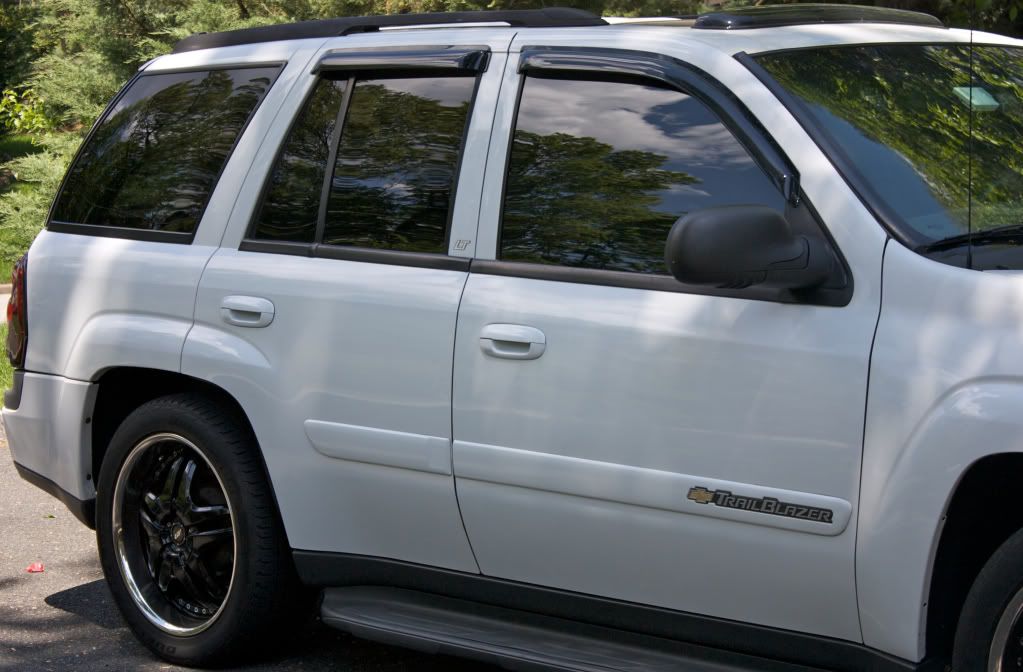 Those were just some quick shots, but an actual photo shoot is inevitable. None the less, I'm pretty satisfied with the end results.
Now comes my envy for 22's :duh: