2005 chevy trailblazer_lt
Discussion Starter
•
#1
•
(I know this is 'Pictures and Video' subforum material, but the offroad subforum is the target audience and it applies well)
The following was written
during
the trip, on the laptop, and edited into this post. I will be working on compiling the video, and putting it up tomorrow sometime.
------------------------------------------------------
I had been planning on this trip since I had moved to MD, in late June. Last month, I purchased all sorts of recovery gear (instead of on a lift, you gota start with the ABCs). Sadly, the forecast was looking somewhat wet. About an inch of rain had fallen on the area in the past 24 hours, but I decided to go anyways.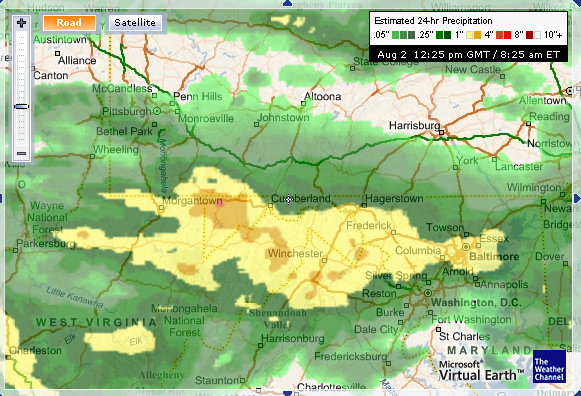 I hope this won't be a problem for the factory tires. If it is, I guess I can always hand-winch out with the hi-lift. Lets hope I don't need to.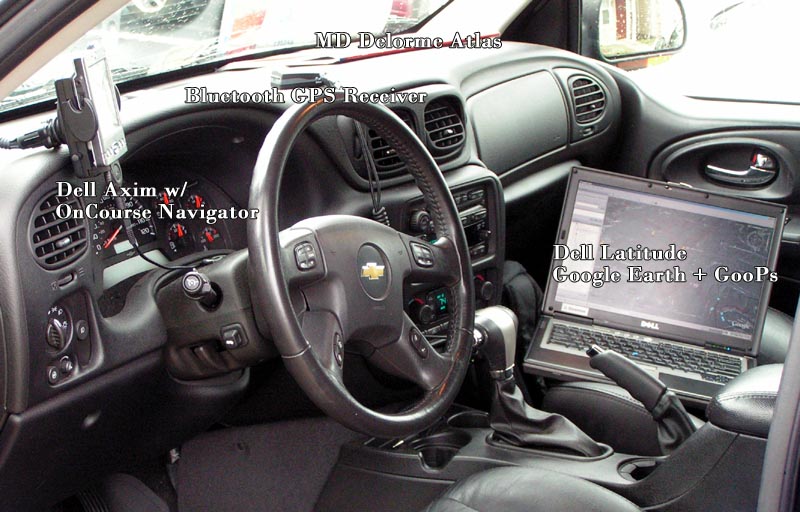 The driver seat has two GPS systems. The small one is a Dell Axim x30. This handles the road driving. It has a great GPS road tracking through the use of OnCourse Navigator. The GPS works via Bluetooth, which is sitting on the dash. The second system is my Dell Dattitude D630. I use Google Earth to map out routes and overlay maps I find into the system. It has topographical data built in and 2 GB cache. It works fairly well when paired up to the Bluetooth GPS system, a few bugs still.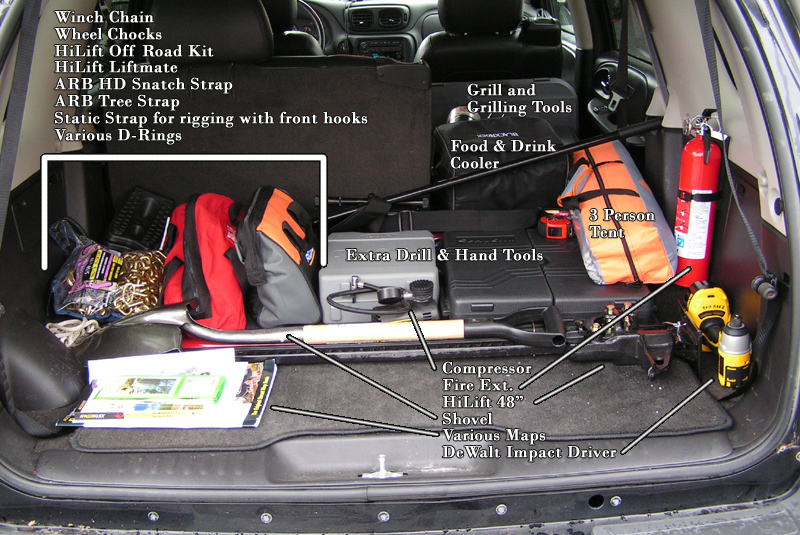 My trunk houses the recovery and camping gear. I called out most things in the above picture. Fairly self explanatory.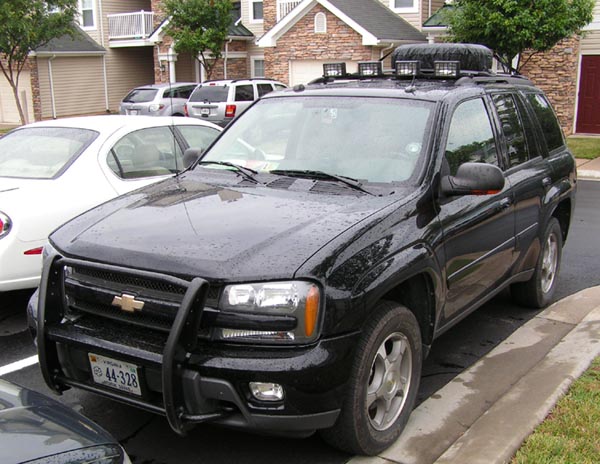 9:36 am
- Packed up, and hitting the road. The weather was not looking too good, forcasts for Green Ridge said 70% chance of rain. I headed off on I-70 from Baltimore.
10:12
- I hit traffic…. my hour and 40 minute drive was looking like it may be longer than planned.

11:34
- Still in traffic. This is an awful way to start a long day.

11:50
- An end is in sight. Seems a truck decided to explode in the middle of the road. Not a smart move on his part. Lets not let this setback ruin the day.
12:00
- Moving again.
12:45
- I began the journey into the woods from exit 56 off of I-68. This is the town of Flintstone, MD.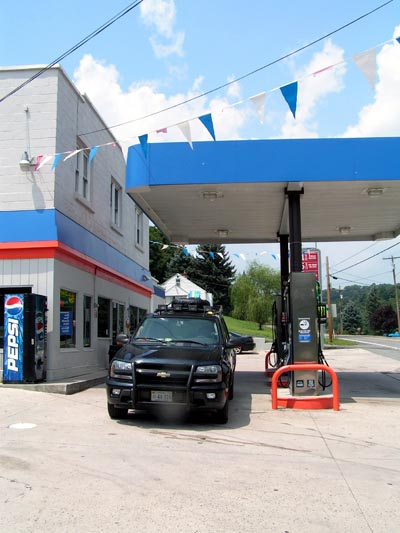 I gassed up and headed towards Old Williams Rd. This is one of the smaller entrances into the forest and according to a few trail reports I have read, its a fun road.
12:55
- Turns out Old Williams is closed for some reason. So I had to head to an alternate entrance into the forest. So, back onto the interstate; lets try the next exit.
1:15
- Arrived at the trailhead. Proceeding down Fifteen mile creek road.
1:37
- Turning off of Fifteen Mile creek road and on to Stafford Rd. This road is what the forest refers to as its Offroad Vehicle Trail.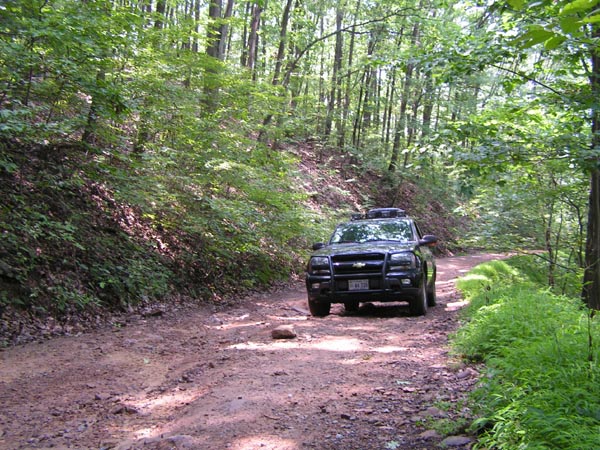 2:35
- I took some great video during the last sections of the trail. I hope to make a video compilation of it all. I've come across a few other ORVs so far. Probably 3 ATVs, 2 Dirtbikes, 1 Old Jeep. They were all coming in the opposite direction. Being the Tread Lightlyer that I am, I let them all pass with a smile and a wave.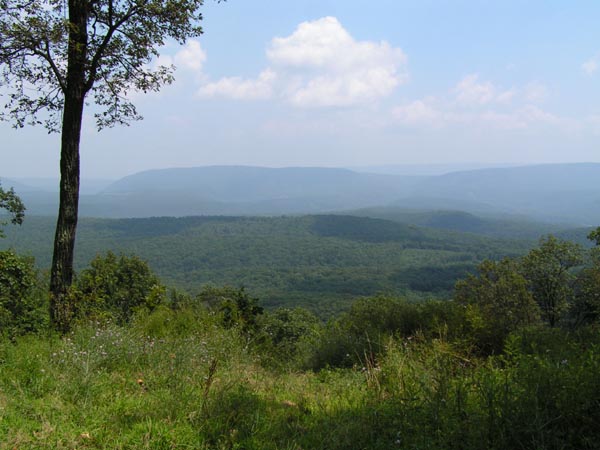 The view up here is amazing.
3:05
- Stop for Lunch.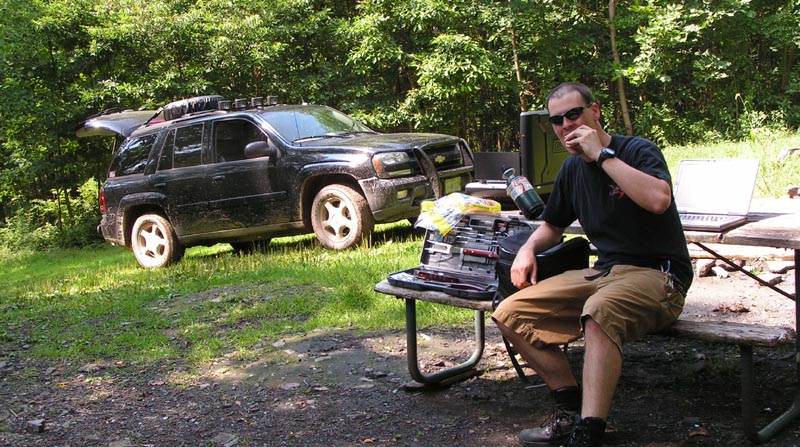 So far the trail has been great. I have been averaging about 5 mph for the trip so far. About 9 mpg. I stopped at a designated camping site for grilling. Looks well maintained. The only bad comment is about the bugs. They're out in full force. Whats for lunch you ask? Brats and veggie meledy!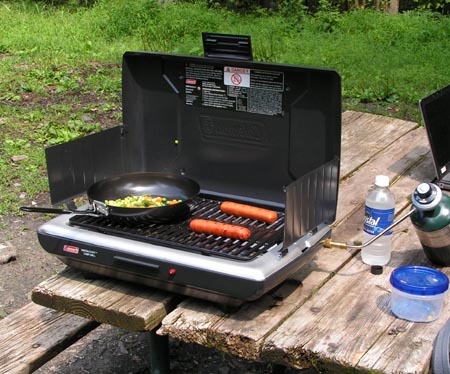 Note to self: Bring plate, silverware and bug spray next time.
3:34
- Passed under some power lines. Great photo Op!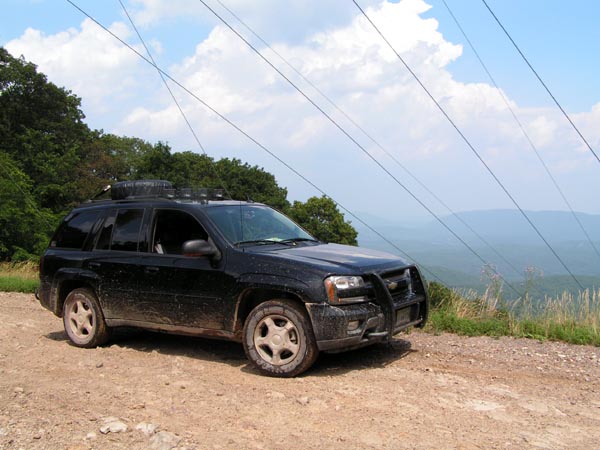 Looking East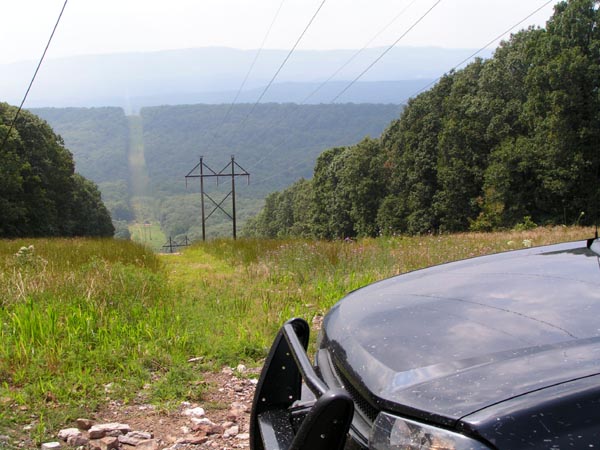 Looking West
3:38
- Crossed the midpoint of the trail. Not many ATVs go past this point, so I am venturing into not very traveled territory.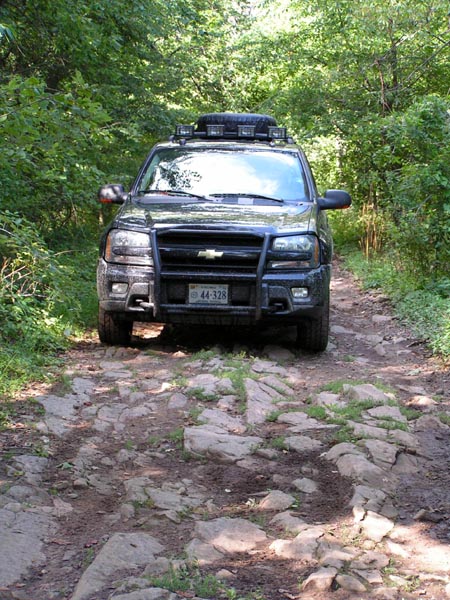 4:02
- ROCKS! I was not expecting rocks this rough during this trip. Some of the slams onto the frame made me grit my teeth. There were some HARD hits too. But press on I did. Sadly, for the biggest places, I completely forgot to take video or photos, I was in the zone.
4:28
- Begin descending from the mountain. Trail has gotten less rocky. Gotten some good video!
4:40
- Mileage: 21.6 Leaving the ORV route. Heading to another area that looked interesting.
4:48
- Turn left onto Old Town. This is where I get back onto gravel roads.
4:50
- Turn Right onto Malcolm Rd. Back on dirt.
5:00
- Turn Right onto unidentified road towards tunnel hill
5:07
- Hearing thunder. Winds picking up. The storm sounds as if it is to the east. Maybe it won't hit me.
5:09
- Must turn around. Reached sign that states "Patomac bend wildlands, vehicles are prohibited in wildlands.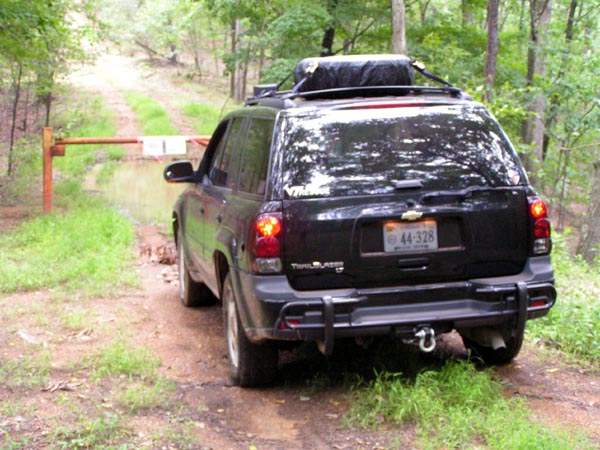 5:35
- Forgot to record where I turned. I'm turning left on Mertens Rd now.
5:42
- Crossed back over the midpoint of the ORV route. This time on the bisecting road.
5:51
- Stopped at a neat campsite for a photo op.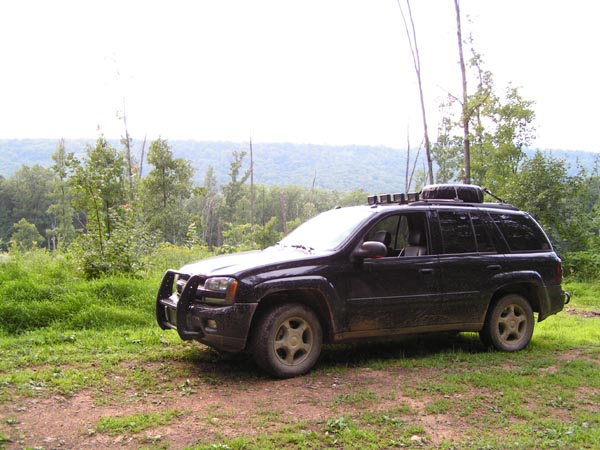 5:54
- GPS crapped out. No more data logging for some reason. Oh well. I got most of it.
6:00
- Turned Left onto Green Ridge Road, which bisects the forest.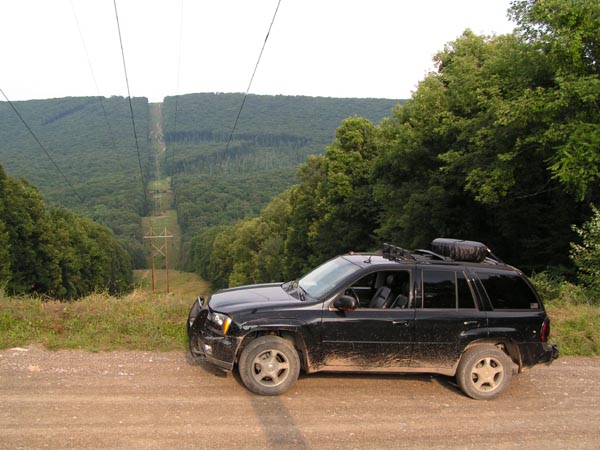 6:06
- Photo op at the 'log roll hill' Turned around.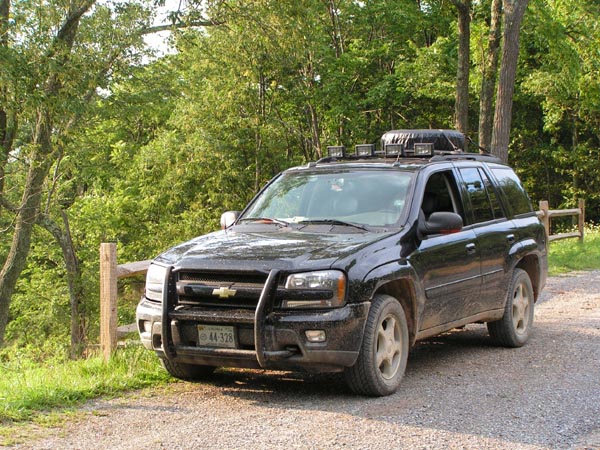 6:14
- Turned left onto Jacobs Road.
6:34
- Turned right onto Twigg Rd. This road is really rutted out. I had to put my left wheels into the treeline a few times to keep from getting high-centered on the center rut.
6:50
- Turn Right onto Black Twigg Road. This should lead back to the main road. Time to start heading home…