2005 chevy trailblazer_lt
Discussion Starter
·
#1
·
OK, so I got tired of the factory speakers up front – thought a set of components might be nice.
In a nutshell, here's what I did. Ran the front RCA's from the aftermarket radio to the aftermarket amp. The speaker outs from the amp (I learned this from MAY03LT) to the factory amp area. I cut the front door speaker outs of the factory amp and spliced the speaker outs of the aftermarket amp into them.
Then removed the door panels and factory speaker – put the components and crossovers in.
I used
this article
for removing the door panels – very helpful.
This sticky
shows how to tap into the factory amp except this time I didn't really tap into them, I cut them (the ones coming out of the amp aren't used) and spliced the wires from the other amp to go to the front speakers.
Here's a pic of the door switches showing what type of clips hold it in. No worries – just lift it out!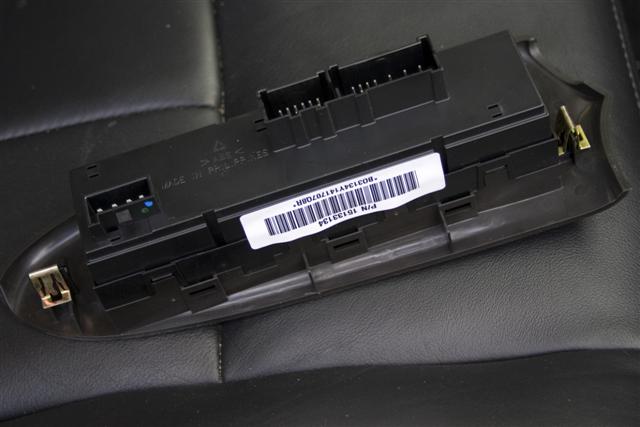 A pic of the removed door panel.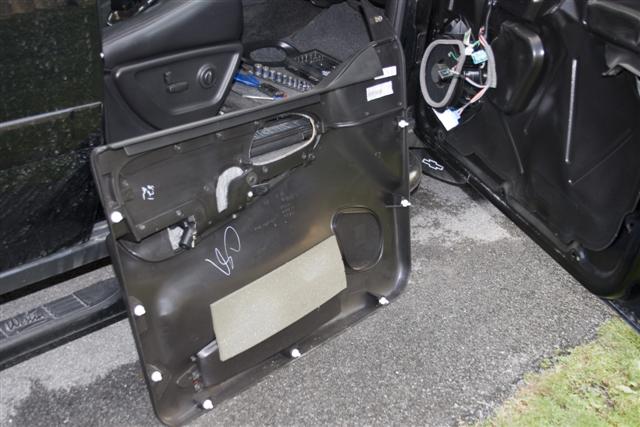 This is the front door speaker of a Bose Premium system. Strange looking 8" woofer. Tweeters are in the dash. (I left them there – they still operate the chimes & warnings)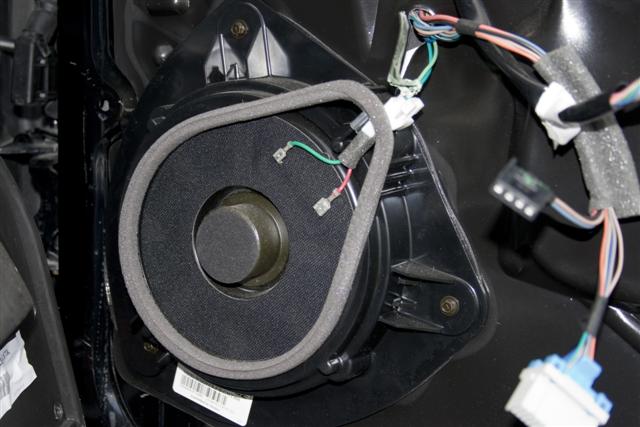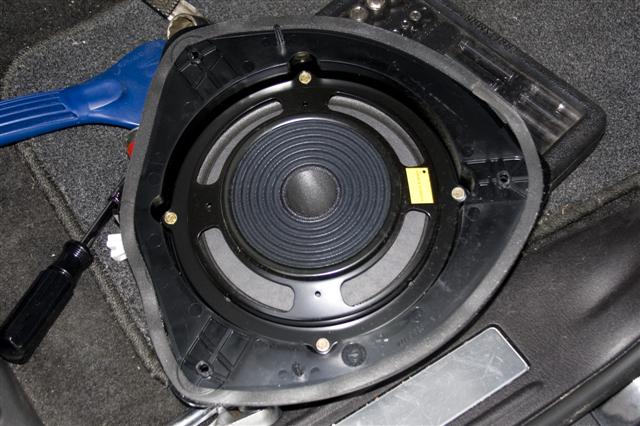 Close as I could figure – I had about 3&7/8ths" clearance.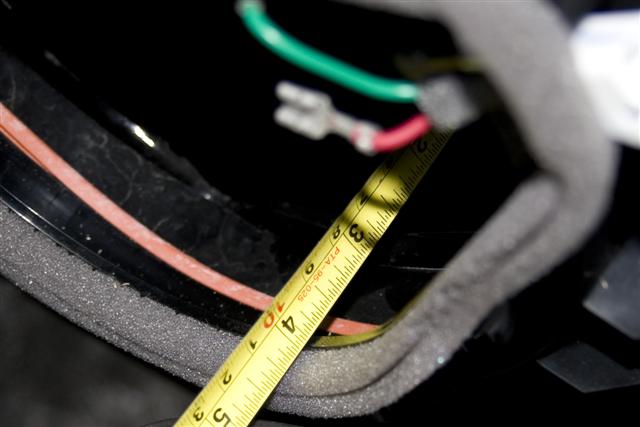 Removed the woofer and cut a cover out of some extra plastic I had.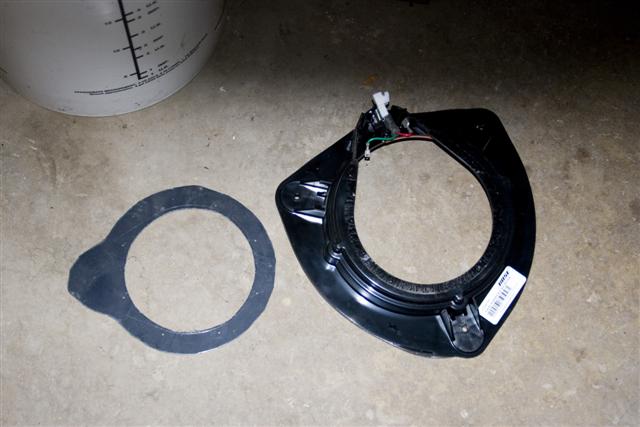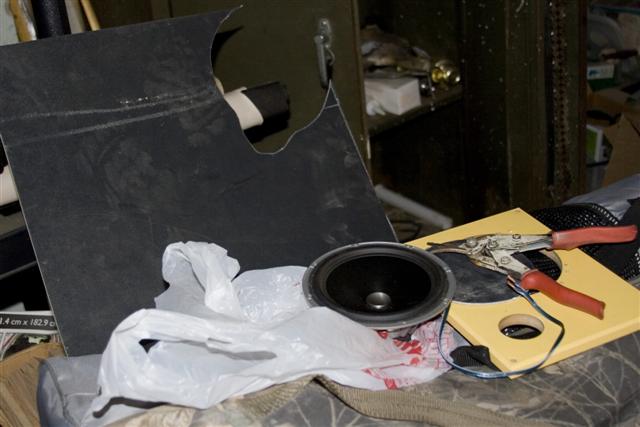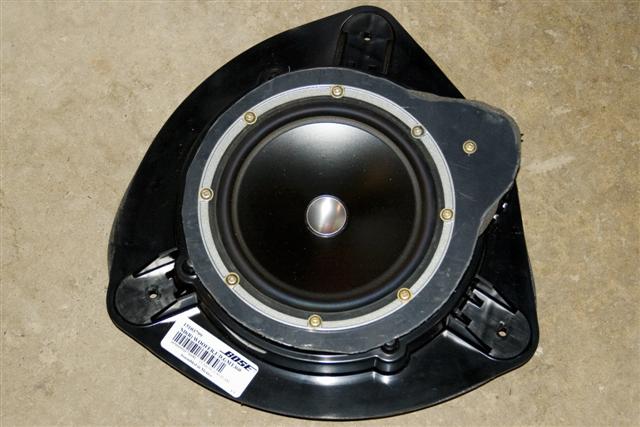 Filled in where the wires were (with part of a spray can lid and silicone!!).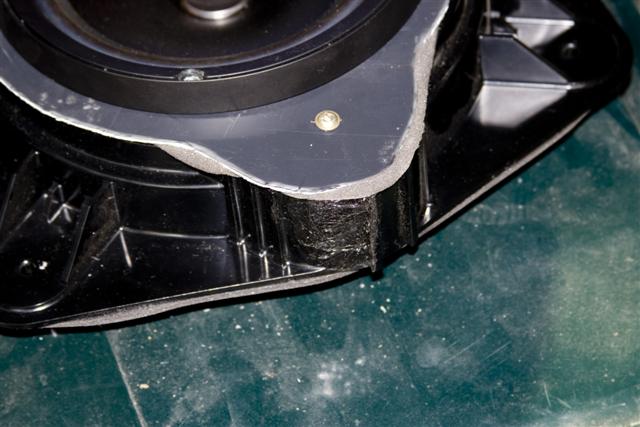 Of course, a picture from the back!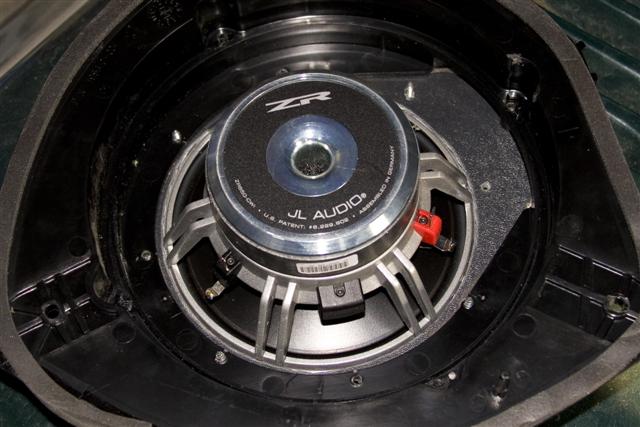 Drilled holes for the tweeters. Actually, if you look close – you can see I changed the contour of the door panel. I didn't like the way they would've pointed down so I heated the door up (slowly and carefully) and when it was slightly soft - used a can the same size as my tweeter mount and applied pressure till it cooled. Nothing drastic – just to help a little.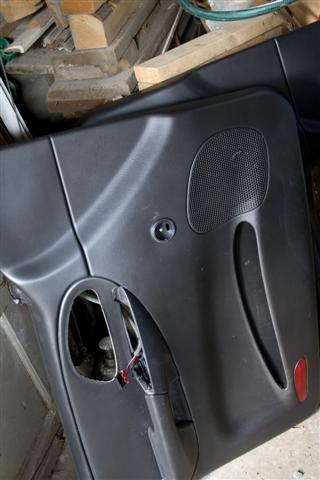 Not sure if all our trucks have the "SOUNDLOC" cover.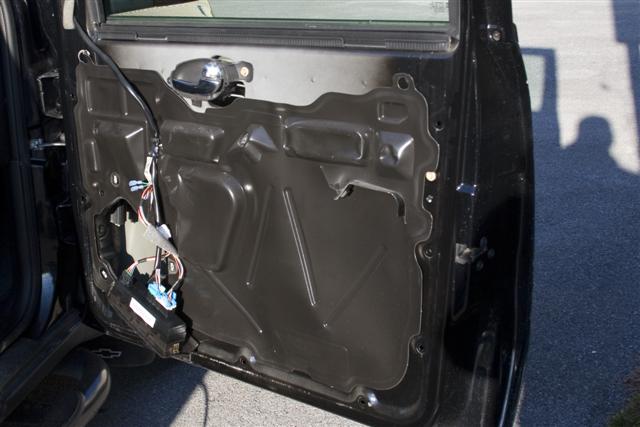 Was going to run the woofer wire up and out with the rest but was afraid of it getting into the window mechanism – so I drilled a hole underneath for the wire.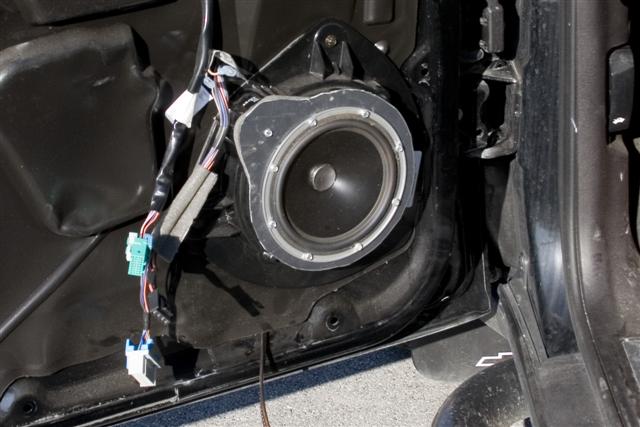 Installed. Not sure what I'm going to do with the crossovers – they're there for now!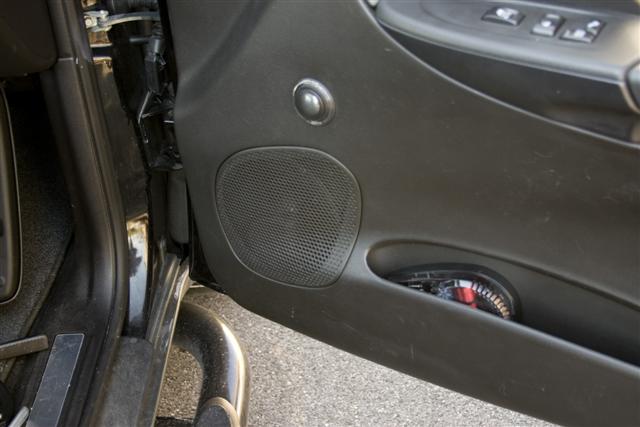 It was a lot of work – but I enjoy that stuff and the sound is sooo much better!:excited: