2008 chevy trailblazer_ls
So this is what I ended up doing.. hoping its ok.. let me know what you think..
Overall View
Engine Block to Chassis
Negative Batt. to Chassis and you can see Positive Batt. to Alt.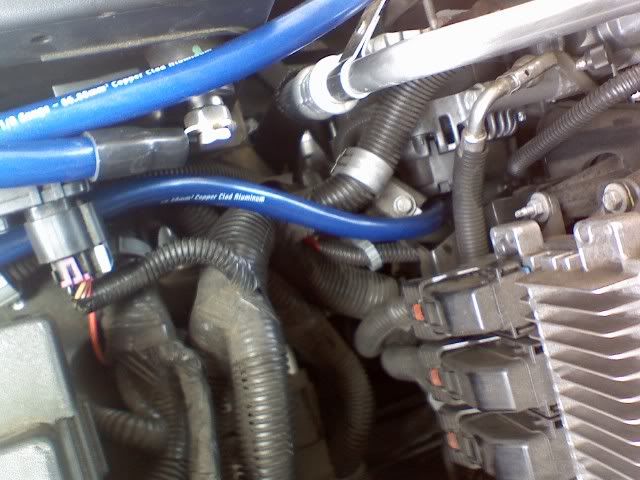 Negative Batt. to Chassis
And what I did was instead of hooking up to the battery positive, because I accidently stripped the terminal,
I connected it all to the positive fuse box. Here's the pic of
Alt to positive in fuse box, also positive for 4 gauge wire run to back for amp, and also positive for stock wiring.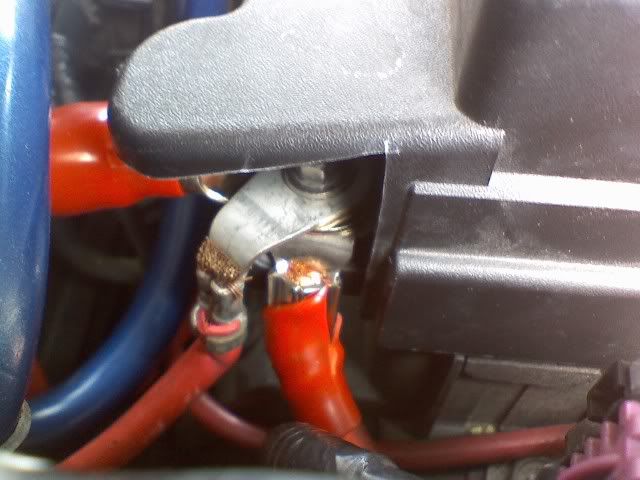 I'll be getting a better battery soon and I'll do it all directly to the Positive Terminal but for now this seems to work just fine and my volts went from
JUMPING CRAZILY FROM
11 -12.5 to
a VERY STABLE 13.25 at FULL TILT SYSTEM BUMPIN and around 13.5-14 Volts regular music(half way).
Very happy with the outcome..
I used KnuKonceptz 0 Gauge wiring and KnuKonceptz Ring Terminals along with KnuKonceptz Battery Terminals. :woot: