2003 chevy trailblazer_ltz
Finally got around to removing my rusted out and rattling resonator. Here are some pics and a few details about what I did.
I decided to go with a side exit exhaust but I also wanted to keep as much of it hidden behind the bumper as possible. After removing the resonator, I cut about a 2 inch section out of the over axle pipe to tuck it up closer to the frame rail, welded it back together, and changed the configuration of the stock hanger to re-use it.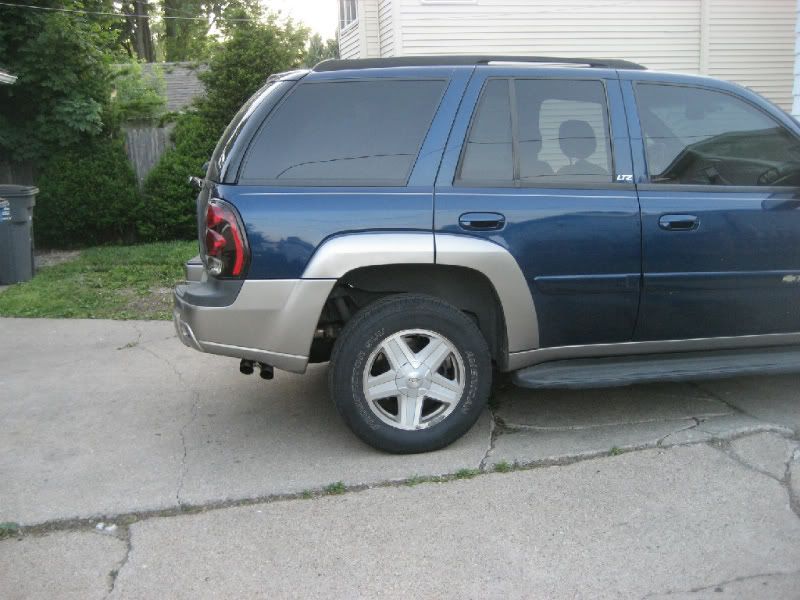 I used a 90 degree mandrel bend from SLP Performance in place of the resonator and installed an SLP Performance Dual Chrome Tip from a 98-02 LS1 Camaro Loudmouth Kit.