2005 chevy trailblazer_lt
Discussion Starter
·
#1
·
So I finally installed my lift. The front is from "Mark the Liftmeister" and the rear is the Z71 springs (Bilstein HD's up front and Z71 shocks – but they have nothing to do with the lift).
If anybody wondered what a lift would look like with 20"wheels and street tires – here it is. Please see if there's a way to make this thread invisible to the roadie!:worried:
Nah - I don't care what others think. I do have my stock wheels with some Bridgestone A/T's on them that I use over winter.
Things didn't go quite as I had planned. Without all the details, I ended up doing it in my driveway – by myself. And I was trying to beat sundown so no pics of the process.
First thing I learned is to keep the spring compressor out as far as possible. First I only had 4 coils between and was scared to compress enough to get the spacer in and tighten the shock nut. So I un-compressed and got that 5th coil in there and redid it – worked fine then.
So I got the spacer in and put the assembly back in the truck. As I was tightening the top 2 bolts I thought that it looked almost the same from up top – I thought with the ½" spacer, it would lower the shock top – dohhh – I forgot to put the ½" spacer in.
Well, I'll do the other side the come back and put it in.
So I do the other side but with the ½" spacer, I couldn't get the lower part onto the bolt (where we use the pitman arm puller). I tried for a while but as I said I was racing the sun – so I put it together without the ½" spacer also.
Drove a little that night but the headlights were aimed too high. I knew that would be the case but it just reconfirmed that I had to do the rear springs the next day.
So I did the rear springs. Everything went fine there.
And now I'm actually glad I didn't get the fronts ½" spacers in. I'm very happy with how it sits now. And I know it would have been easy enough to re-adjust, but my headlights are aimed almost perfect too.
I had an alignment done. It was out of wack. I don't know how bad – here's the print out. Someone that can interpret the #'s can say if it was way out or only marginally.
It rides sooo much better now. The ride isn't stiff at all - just not mushy like it was. And it doesn't get all squirrelly on these washboard, rutted, and pot-holed Pa. roads like it used to.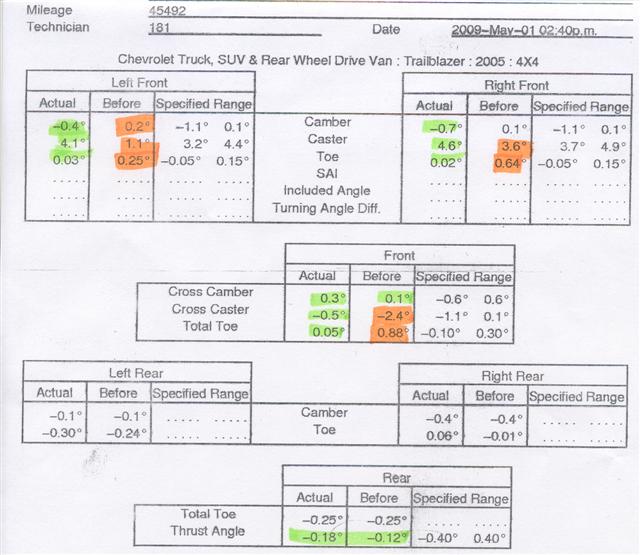 A pic from before.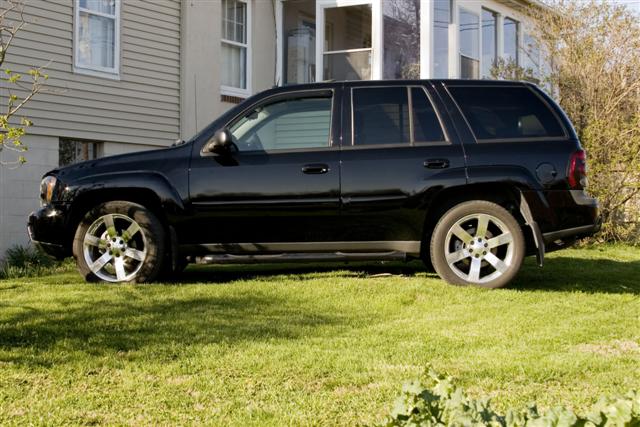 A few from after.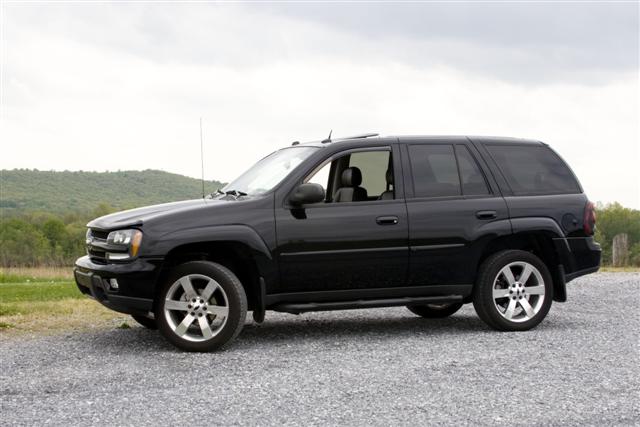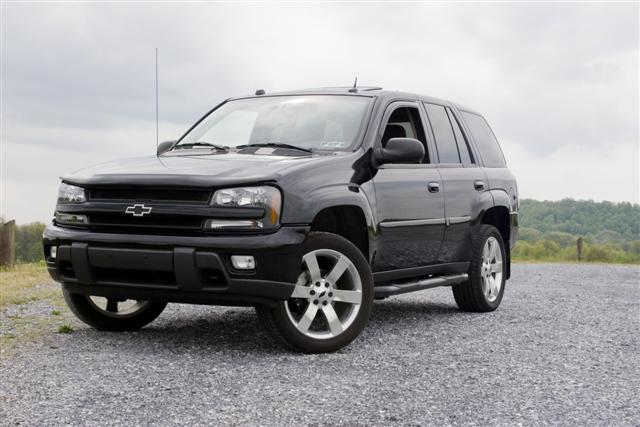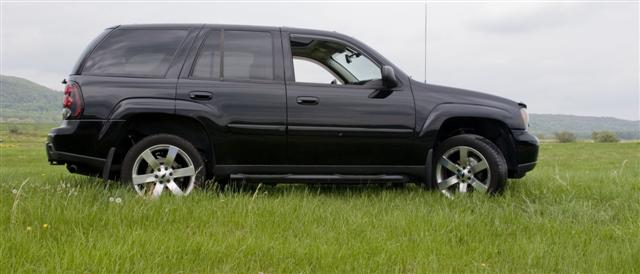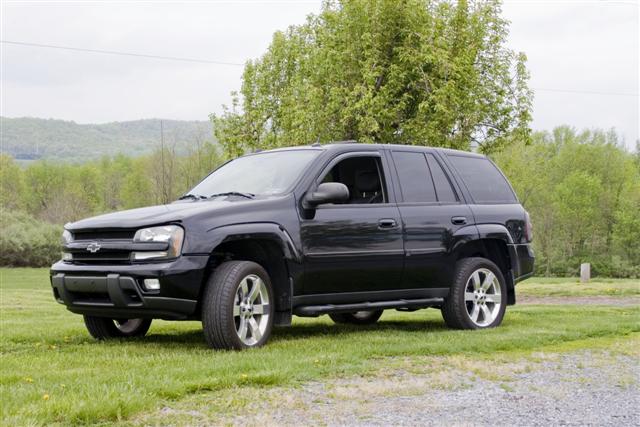 Marks spacer.