2005 chevy trailblazer_lt
I headed out with my sister's boyfriend to explore an old logging trail along Chestnut Mountain in Rocky Mount, VA. It's about 3 hours from where we will be holding TECORE...
The drive there took us through lots of farmland. My sister took the pictures. I thought this one was cool: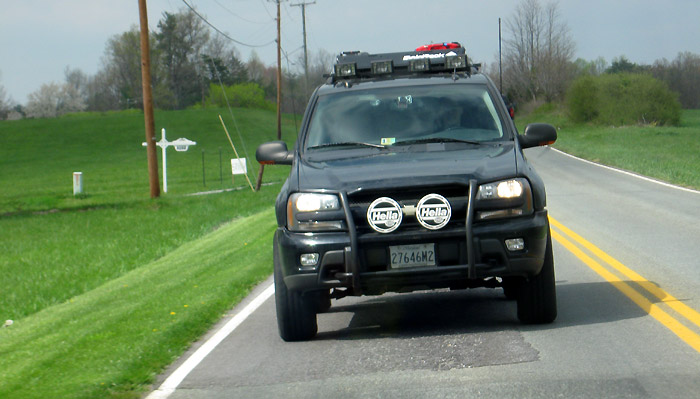 A small hump in the road/trail: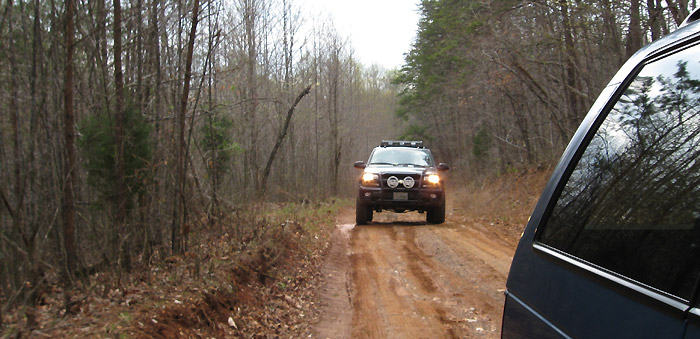 This is the first time Brian got stuck. He had been leading me up to this point because he knew the route. When he got stuck, I pulled around him to give him a tug. Good thing I was prepared... The extraction is the first scene in the youtube video below.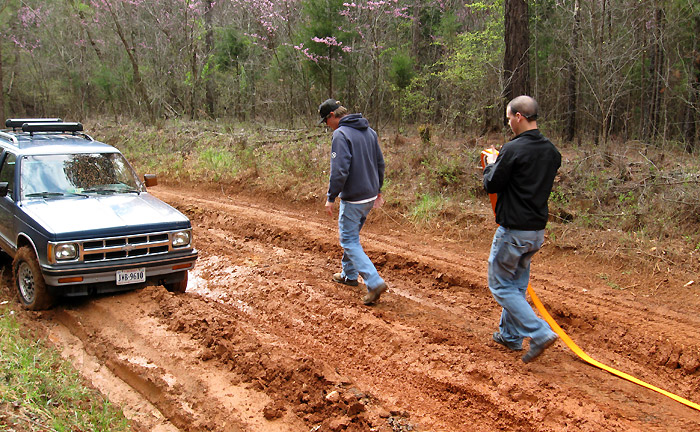 We went a bit further, only to find the ruts get much worse. We walked the next 1/2 mile or so to see what was ahead... all rutted. The ground was soft clay so it was very slippery. Since it had rained the prior two days, it was also very muddy.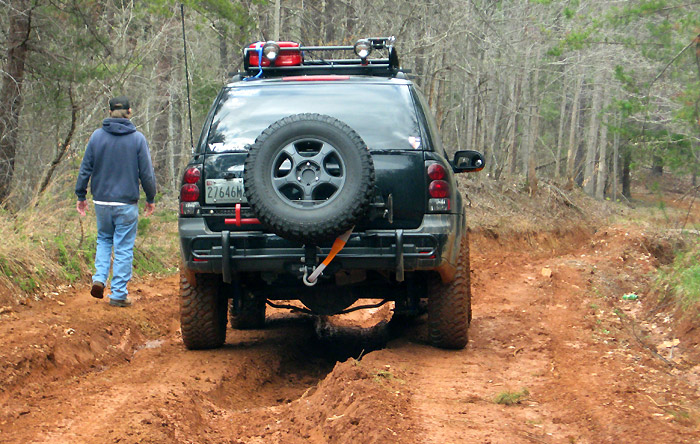 After walking the course, we came up with a plan of attack. There were three ruts across the trail. The first half of this section had an easier left side. Then about halfway through, the left side became very deep. So at that point, we decided we would switch over into the right side ruts. Simple concept.
Starting in the left ruts: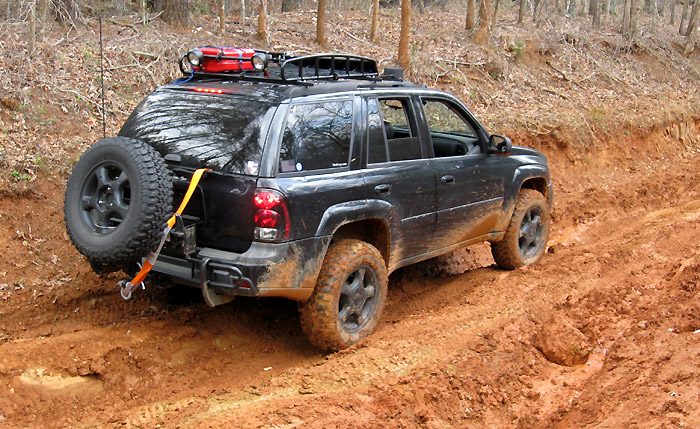 Time to tug the blazer out again. I had to pull him through about 4 times total.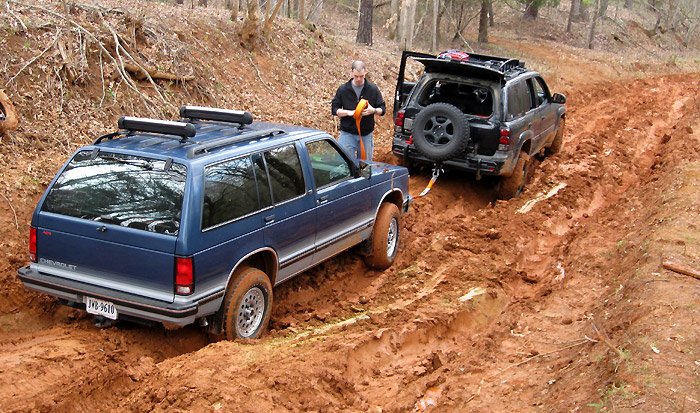 After reaching the halfway point, where we wanted to switch sides, we realized just how difficult it would be. No matter how slow, or how fast I would attack it, the truck would ride the ruts like it was train tracks.
Simple fix. Tie the front end to a tree, and use the tree to pull the front over as the truck proceeded forward.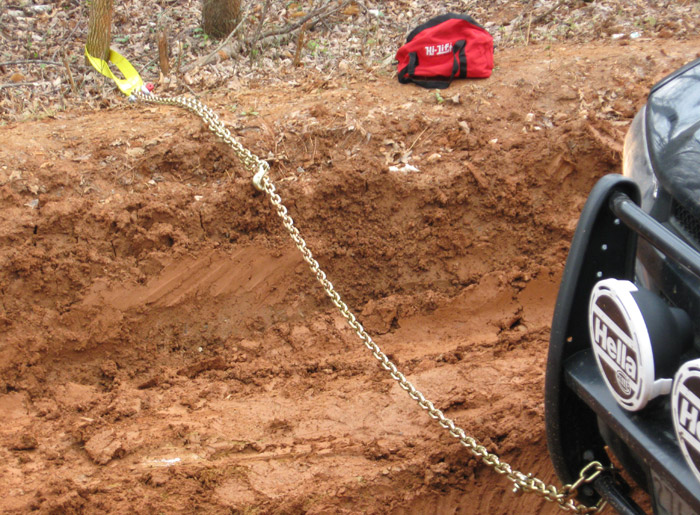 It worked like a charm. This photo still doesn't give the ruts their full justice. It was pretty messy. You'll see me crabwalking down this portion of the trail in the video.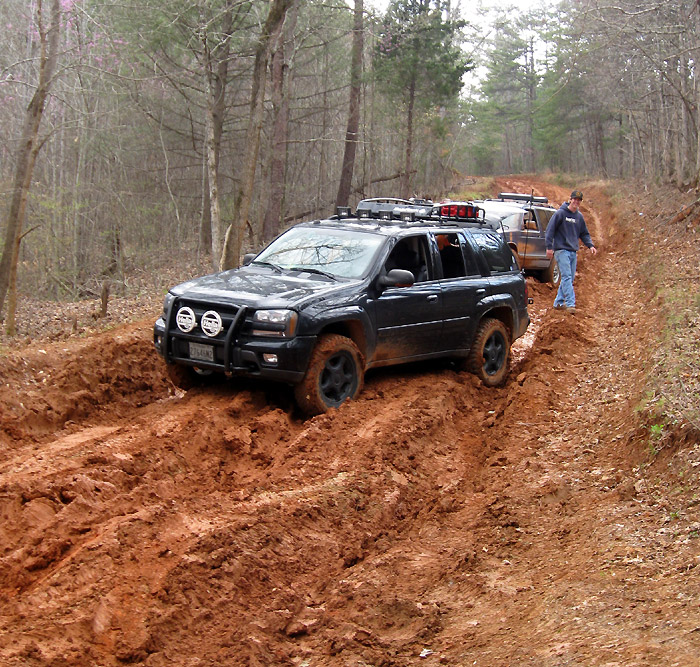 The end of the treacherous 1/2 mile: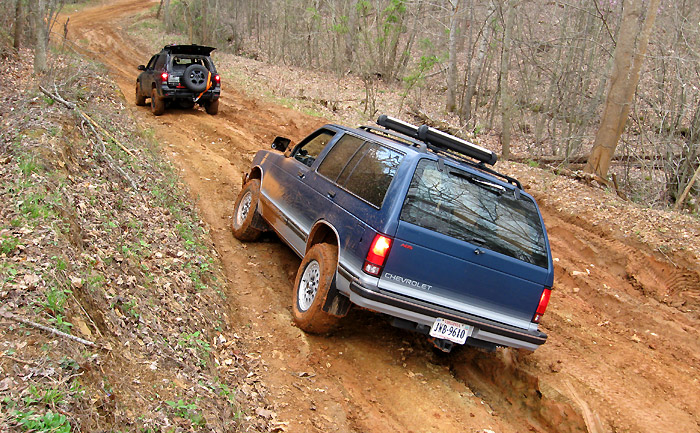 I thought this was a pretty cool shot: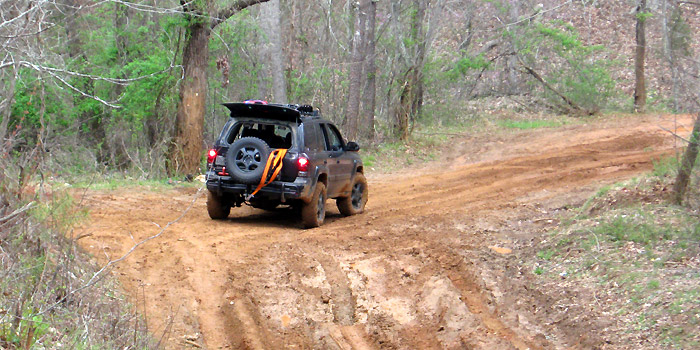 The trail ended with a little stream crossing. No real challenge, but still fun. Why is getting the tires wet so much fun? :undecided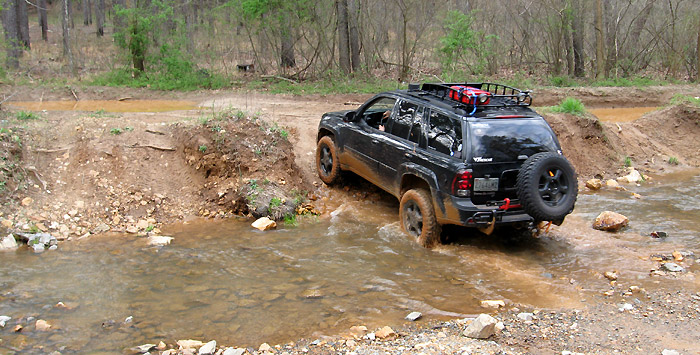 Finally, the video:
yhLnERVh8vs
I hope you guys enjoyed it! We had a blast! :woot: