2002 chevy trailblazer_lt
Hey guys i finally got the rest of the parts for my CB install and hooked it up today . I went with a Uniden Pro 520XL CB , a Firestik hood channel mount , a 9 ft Firestik coax cable w/fire-ring connection , and a 2 ft Firestik-2 antenna . I also bought a 4 ft antenna but may return it depending on the TX/RX range I get with the 2 footer .
I bought a little SWR meter to tune the antenna tip but its defective so its not getting maximum distance yet . While tooling around town I was talking to guys 4-5 miles across town . Not bad so far with this smaller antenna . I still fit in the garage by 1.5"
so this will be my daily antenna for buggin the big-rig drivers . I buggered up the paint cause I didn't do one last test fit/adjustment before I painted it black . It's a tight fit between the hood and the mount , actually slight contact . I was surprised the CB radio power wires (4.5') reached the battery for a clean power source . 9 ft of coax was a perfect length , I routed it thru the grommet in the firewall where the factory wires go thru by the drivers left foot .
Heres a link to the Firestik website where they have a good step by step of this same install on a F350 .... Although I didn't use the 18' cable/mount kit .
http://www.firestik.com/Instl-Text/ford174.htm
The CB was $58 delivered new off Ebay .
The Firestik Hood Channel Mount # SS-174 was $14 delivered new off Ebay .
The Antenna/9' coax was $38 delivered from walcottcb.com
Total ....$ 110
Heres some pics of the setup .....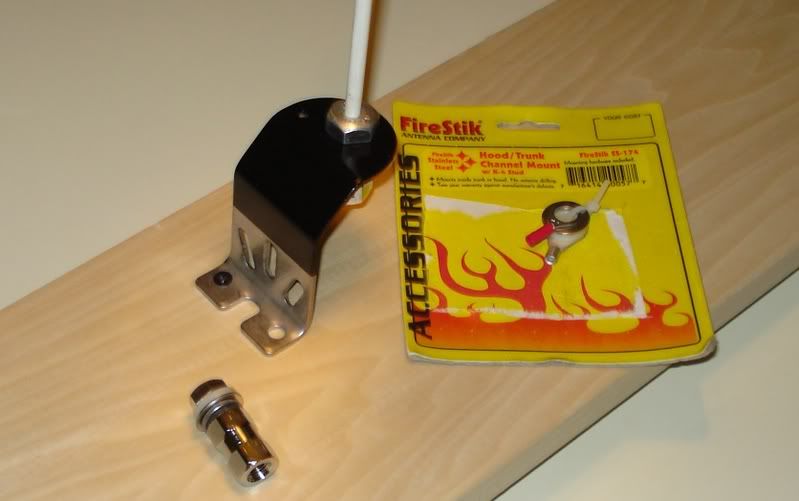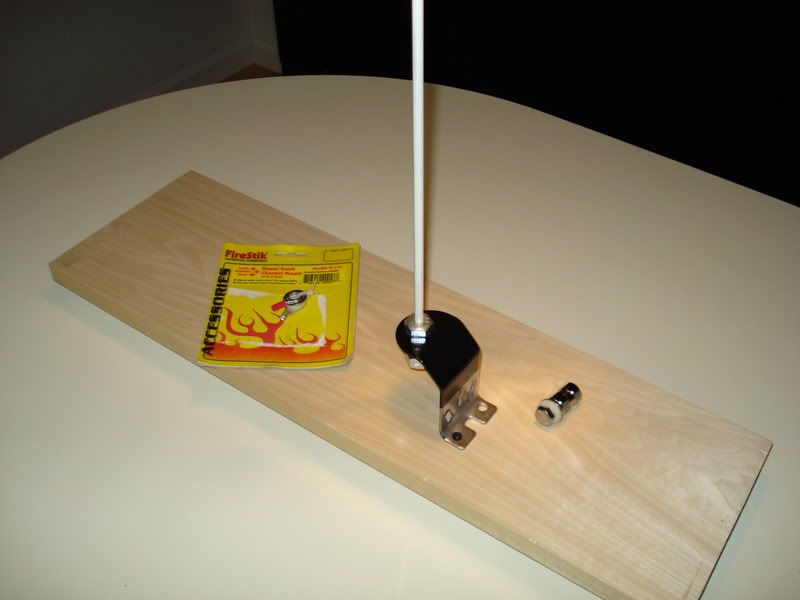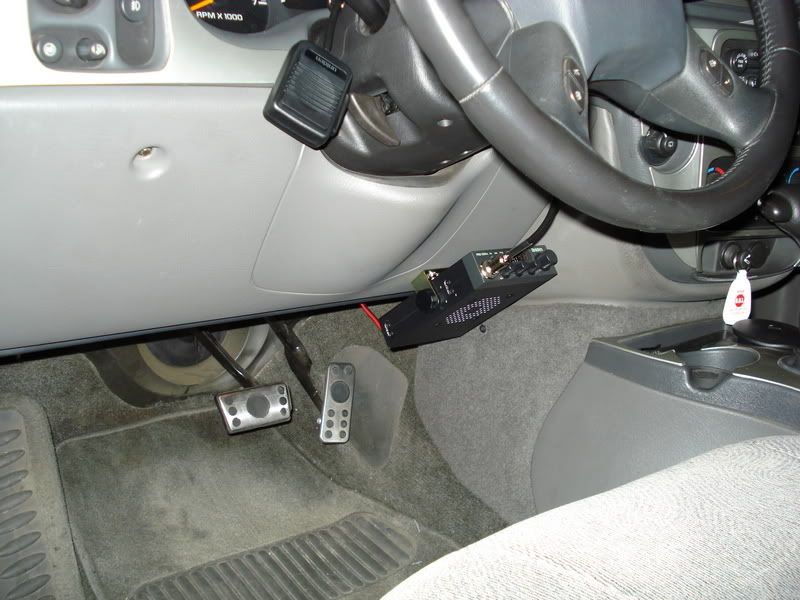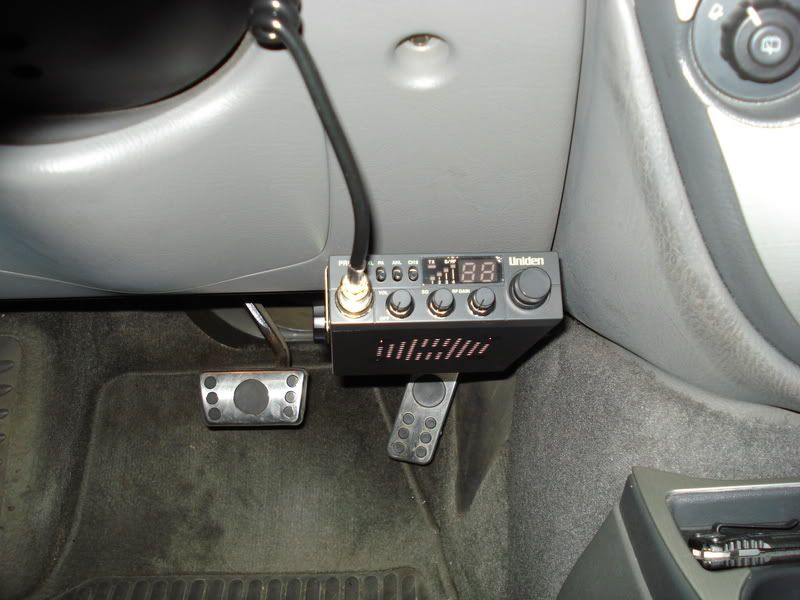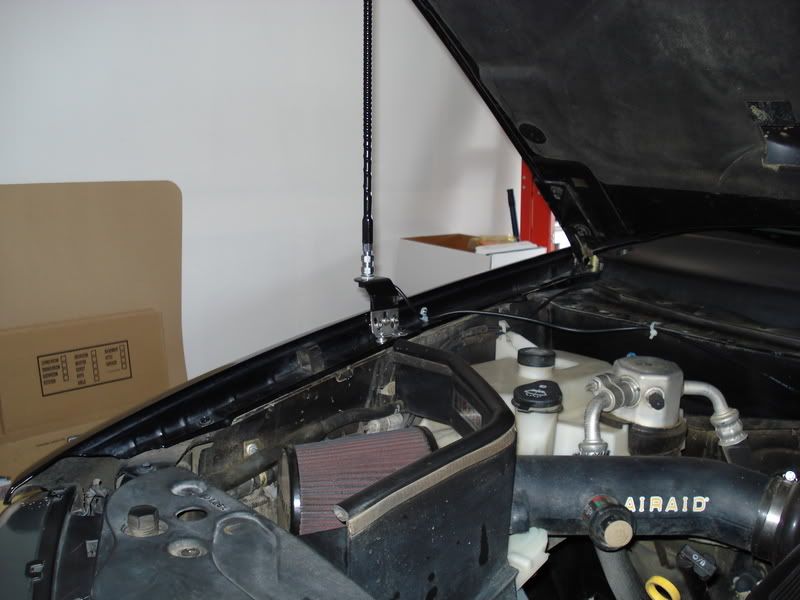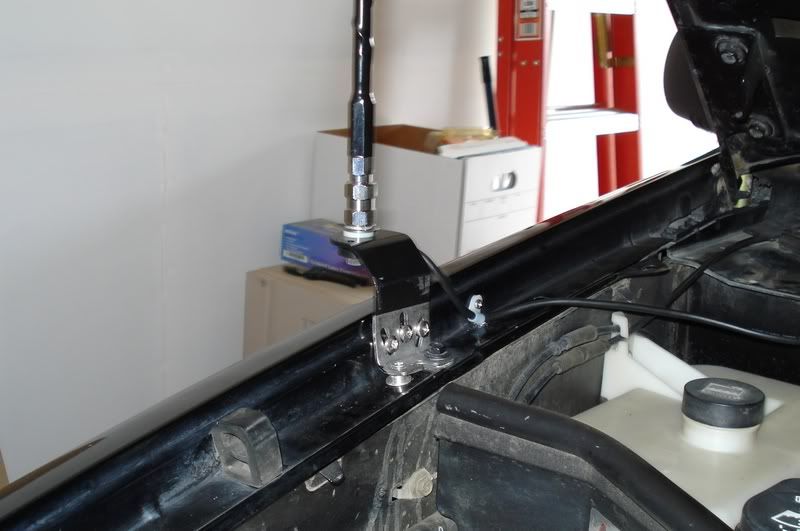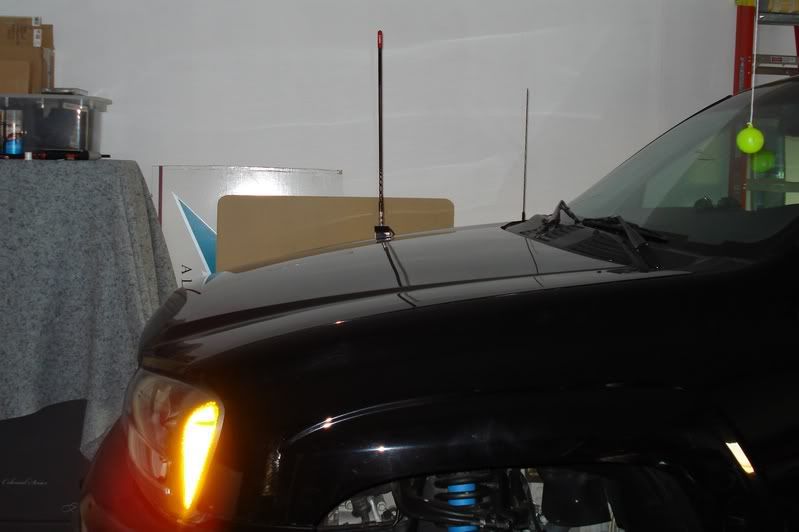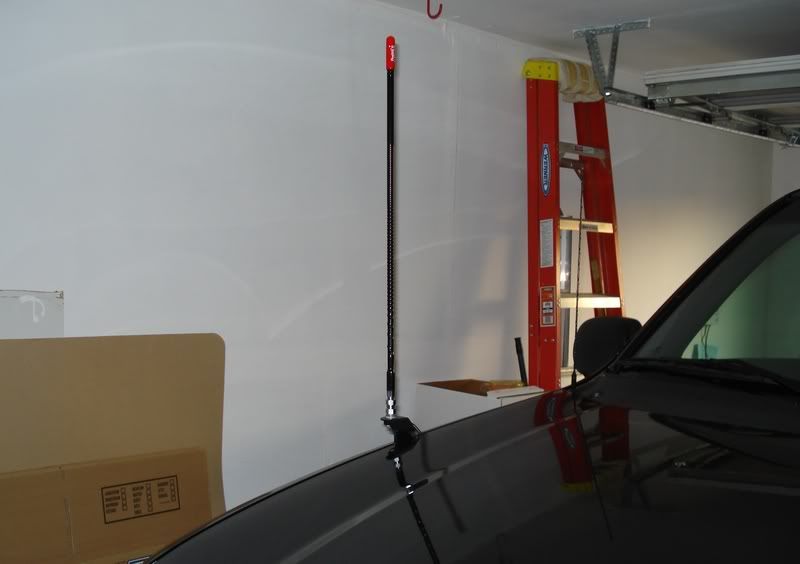 ** Oh yeah this CB is so small it will actually fit in the center console storage thing by the drivers right arm , between the front seats . Even with those little CD holder slots it fits right in , I may relocate the cb later to there so its hidden . I also plan on spending another $10-15 for a PA speaker to mount in the engine bay to screw with people . The cb has an inlet for the PA wire jack and a switch on the front for PA mode .