2005 chevy trailblazer_lt
Discussion Starter
·
#1
·
So I took some time off from work and have had a chance to get some work done on the truck.
First up are the Hella 4000s. I opted for cornering beams because they produce an extremely wide beam. Perfect for trail driving and camp lighting.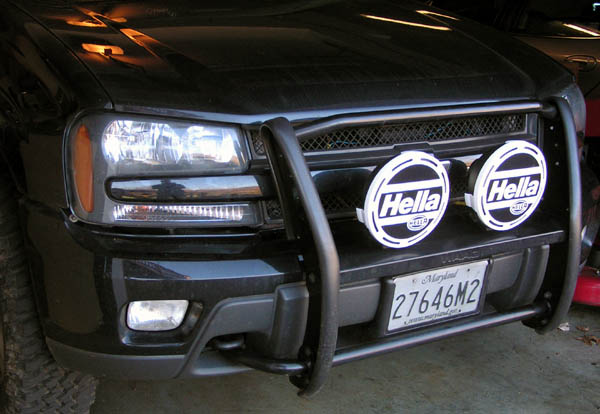 I still have not wired in the switch. I ran out of switch locations, so I am making a custom panel for them all. That's still in development, so no pictures of that yet.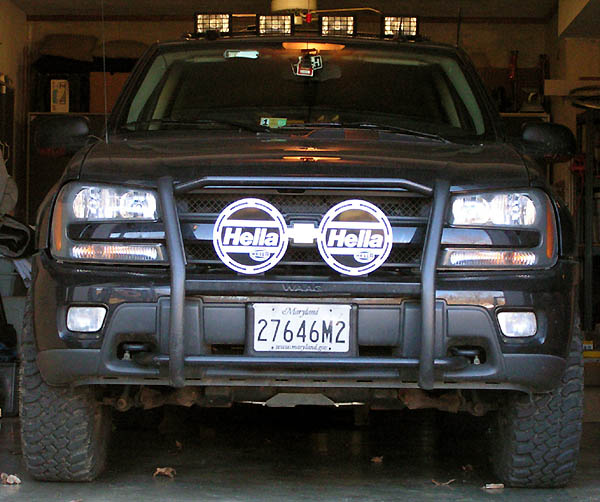 The laptop mount is pretty standard, but I really love it. It is rock solid, as everything made by Ram-Mount seems to be.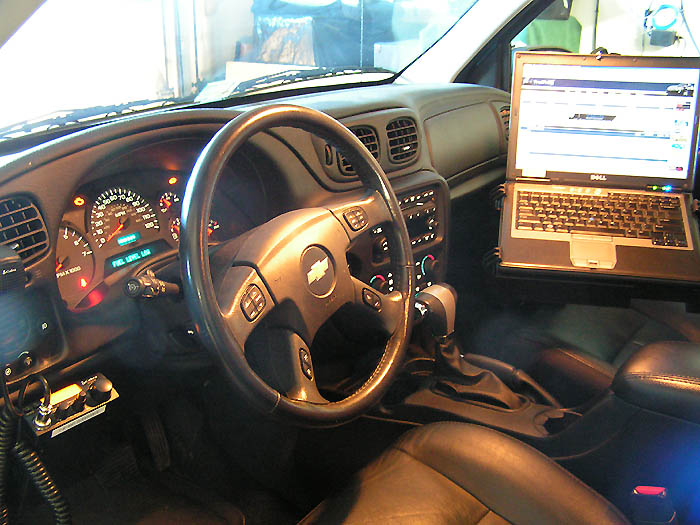 Lastly, I spent some time making a rear cargo drawer. Loosely following the Roadie's design (
http://forums.trailvoy.com/showthread.php?t=13550
) I built up something similar: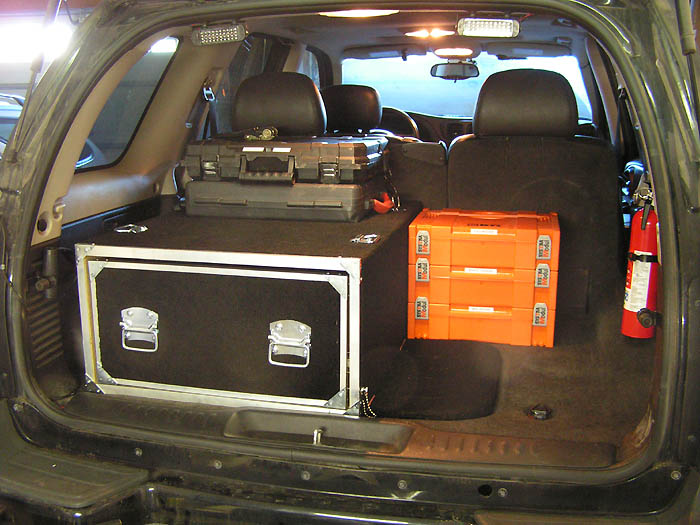 I've also spent a lot of time organizing my equipment into rugged (dewalt) carrying cases. I'll make a thread about all my equipment and cases at another time. The drawer comes fully out of the enclosure and is removable. The drawer can probably hold about 200 lbs, but I won't stress it that much. I currently have approx 80 lbs in there.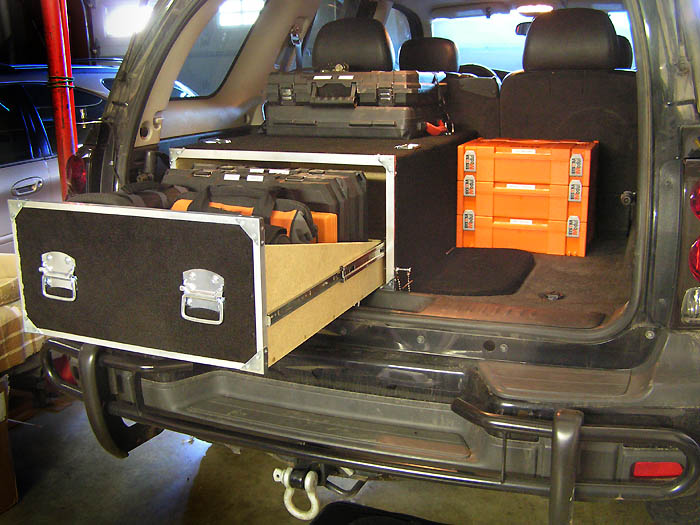 I couldn't justify losing any storage space, so I retained the use of the under-bed storage by having a flap attached to the drawer enclosure.
Also visible in the below picture is one of the retaining pins. The pins hold the drawer in and also out (in case I park facing downhill). The top of the box also has tie down positions for securing cargo on top.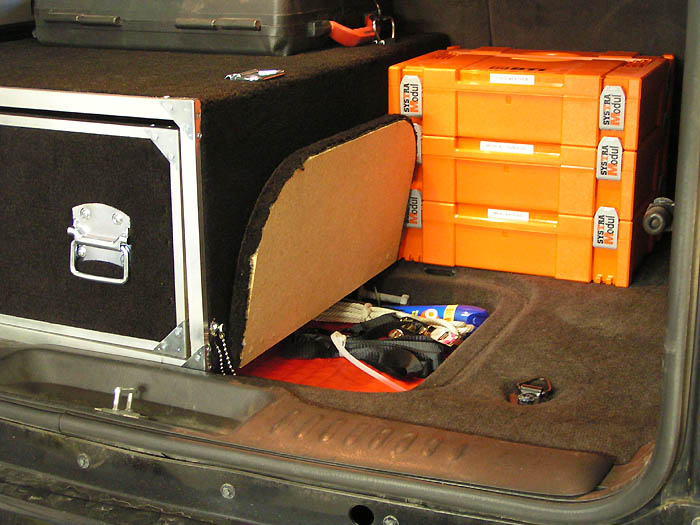 The forepart of the box has a cavity built in. This could be used as extra storage, but I have some bigger plans. More information on that later.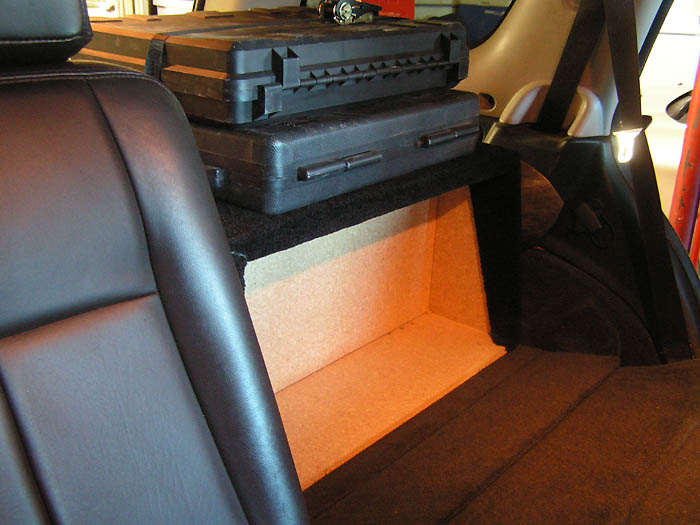 I'd love to hear your feedback and thoughts.