2005 chevy trailblazer_lt
Discussion Starter
·
#1
·
Ok, I had the rear speaker buzz.
I have a 2005 TB with the Bose system.
I thought - factory speakers are crap and crapping out so I put new speakers in. Not the problem.
Some said the rear entertainment controls affected theirs. I unplugged it and jumpered the wires in the plug so the speakers would work. Still had the buzz.
Others said they had an issue with wires wearing through under the console. Tore it out and couldn't find anything.
So I take the back panel covering the amp off and cut the wires to the left rear speaker (the buzzing one) and wire a speaker up right at the amp. Still have the buzz.
So I now know the source of the problem is before the amp.
I pull the radio (aftermarket) and the rca's for the rear speakers go to the GMOS-04. I unplug the GMOS-04 and plug some rca cables in, run them back to the amp. Cut the amps rear speaker 'in' wires, solder some rca jacks on and plug the rca cables in. (thus eliminating all the factory wiring for the rear speakers)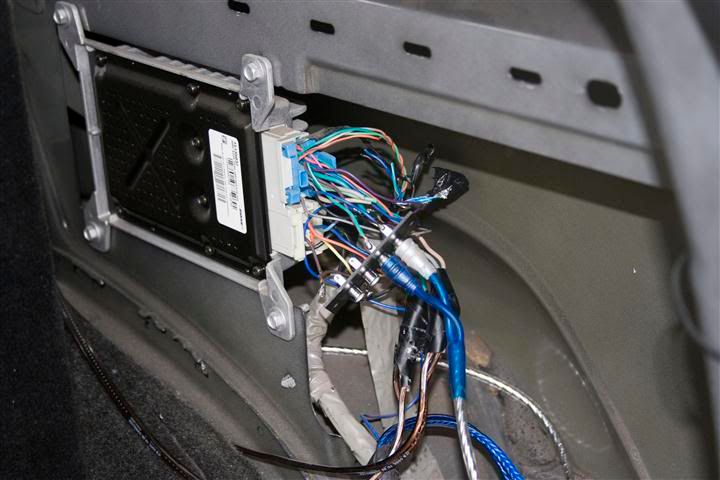 No more buzz
.:thumbsup:
If you're a do it yourselfer and need help with wire colors - ask.
You could also do this with a stock radio - just have to add some rca jacks in the front too.