2004 chevy trailblazer_ls
Discussion Starter
·
#1
·
MMmk
some of you have asked if i could do a write up on the new LED's i put in my TB, Soooo Here you go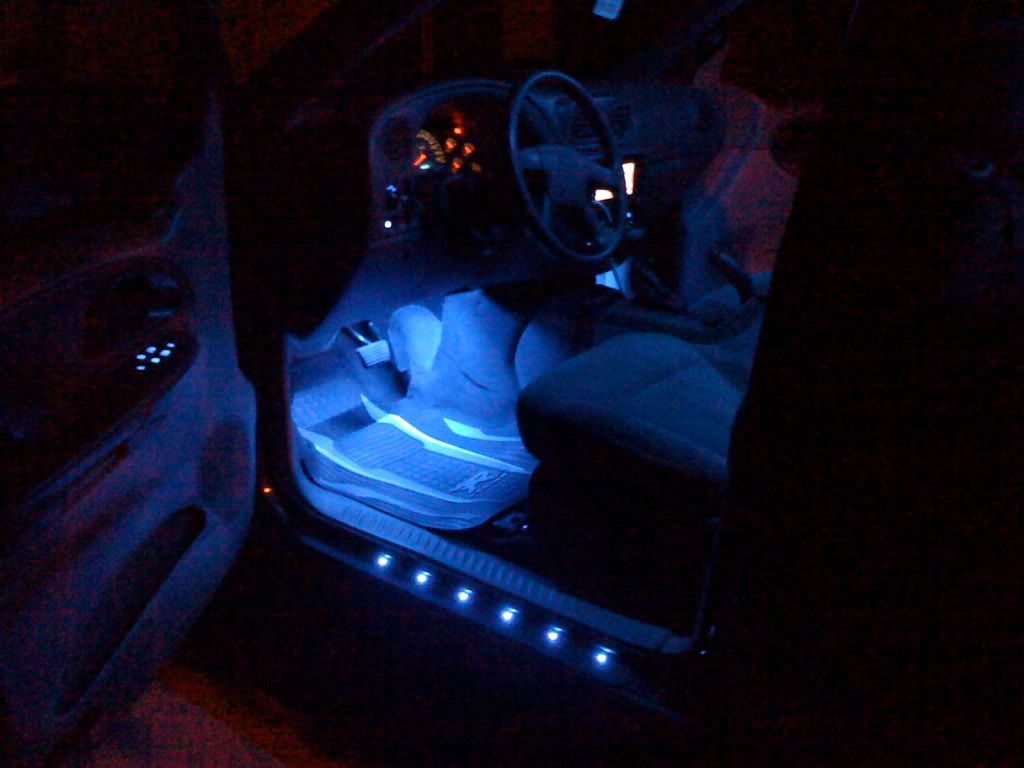 Tools Needed
5mm Drill
Tape Measure
Marker
Super Glue
Solder
Solder Gun
LED's+ Resistors(however many you need)
Wire
And maybe some double side tape
I also Sprayed a few layers of clear coat to help seal it.
First Off, Remove the Plastic side molding thing that the lights are going to be put in. Just pull it off! it kinda slides up. Watch out for the door seal, it might get in the way.
Once its off, your next step is to measure out exactly where you want the holes. I measured from the Underside of it because there are various marks and things you can use as reference points to get accurate measurements.
Drill the holes but put something underneath the plastic board(2x4 or some type of wood) that way it leaves a nicer hole with less of a Bur to clean up.
I have 6 on the front boards and 4 in the back. Try your best to drill the holes so they line up straight or else it will look weird. Another thing i did was i marked where i was going to drill the holes with white Sharpie and stood back to make sure it was all even.
Next Step.
Choose which side the power wires are going to be coming out from and
Stick the LED's in the holes(NO GLUE YET)They should fit Flush with the plastic also making sure that they run Positive to negative to positive +-+-+- the wires with the blue thing on the wire are positive. The thing with BLUE LED's is that you can only run 3 in a series circuit, so each set of 3 has its own power wire.
After they are all positioned where you want them Pull one out at a time and dab a little super glue on each one, not to much or else it might leak through onto the plastic.
Once the glue dries Bend the Wires of each LED so they are touching and solder them together(you might need some wire if they dont reach each other). Remember only Groups of Three for Blue LED's Different colors have different amounts, Red is 4.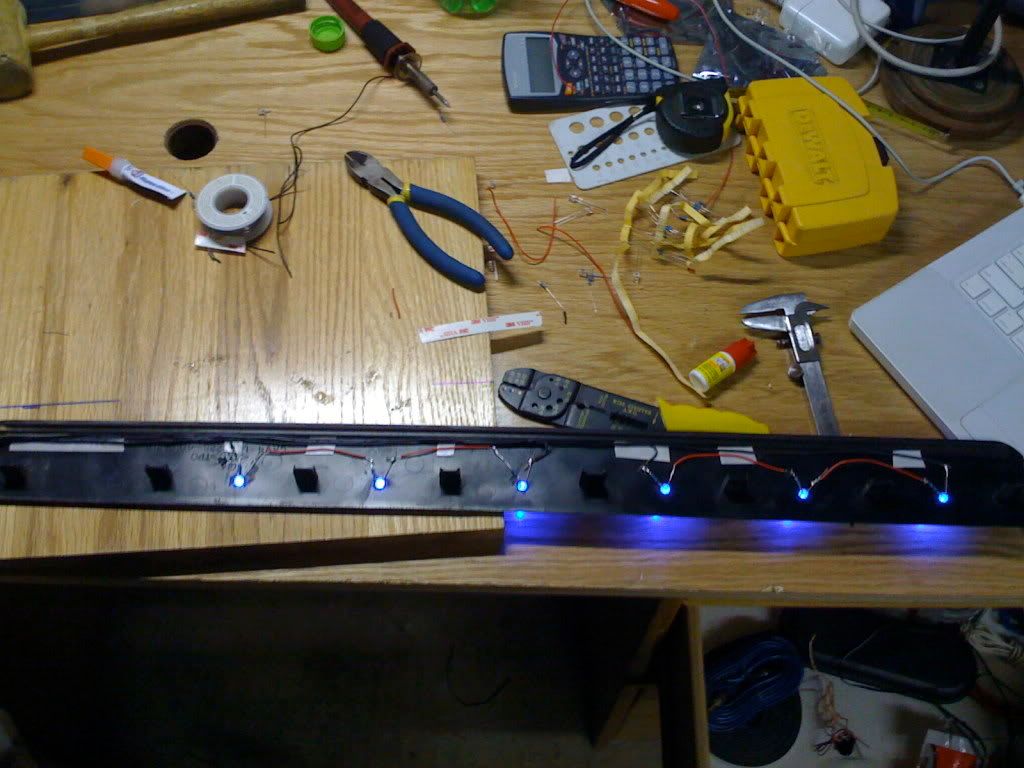 Here is a basic diagram i did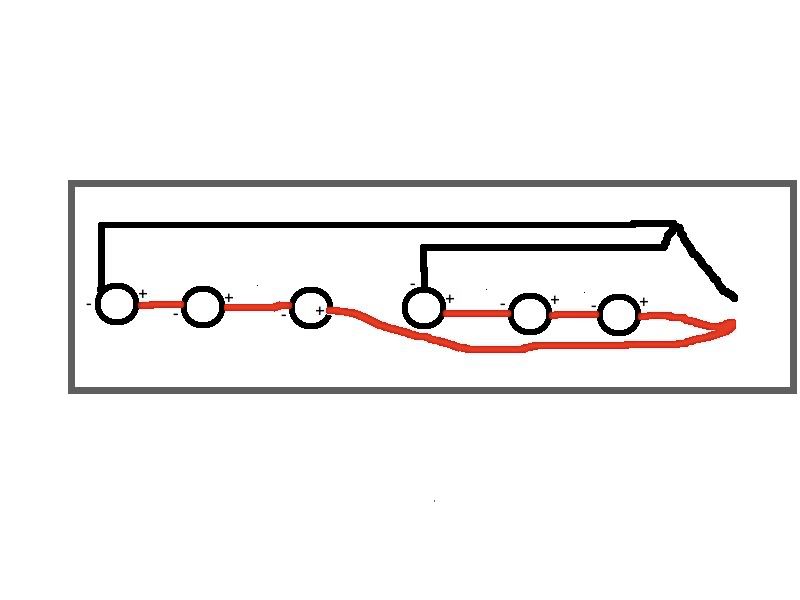 you can also use the double sided tape to hold down the wires if you want.
Ok. Next step make sure all the spots where you soldered are good and strong !! mine came loose the next day, and making sure all the wires are on good and not in the way of the tabs. if you have a 12V power supply test it out to make sure its all going good. you can also use a 9V battery.
Once its all good to go, pop it back in, again watch out for the seal as it gets in the way. now. which ever end you made the wires come out of you will need to pull up the rubber seal that goes around the door and slide the + and - Wires under there and Press the seal back on. it goes back on perfectly over the wires.
Now where you hook the wires up to is your choice. I have a whole system of wires all over my car that run under the seats and dash to power all of my lights so i just tapped into the closest one and VWALLA !!!!
Hit me up with any questions you have or if you think i missed anything.