2006 chevy trailblazer_ls
Okay. So blah blah, ongoing dstrobe install, blah blah.
Okay. I have these little strobes that I was going to put in the rear side windows. I was going to put them on the brush guard, but I decided against that. They look like this:
So I fashioned a way to put them in the side windows, and I am sure they would work well there, but then I really started wanting more blue to the back (as persuaded by the fire chief :laugh
.
So I was thinking of a way to mount them. Problem is, there's no plastic trim on the roof INSIDE the cargo area. I could mount them on the hatch, but then the wires would be much more visible, and the lighjts would summon space ships when the hatch was open.
SO I looked through all the spare parts I had and found a solution (I think). I had 2 talon visor mounting brackets, that I did not use. I drilled new holes in the strobe mounts, and bolted them to the talon mounts. If I open the hatch, pull off the seal at the top, I can slide the Talon mouunts over the headliner piece, re-attach the seal, and they should be all set!
Naturally, I brought everything except my camera, so pictures will need to wait until tomorrow
Call it a teaser. If someone has a camera phone, I will get a pic of the mounts I adapted today.
Chris
Edit:
Harassed someone with a camera phone
The harassment suit starts Friday, but here are some pics of the mounting brackets :dielaugh: Hopefully you will get where I am going with this :bonk: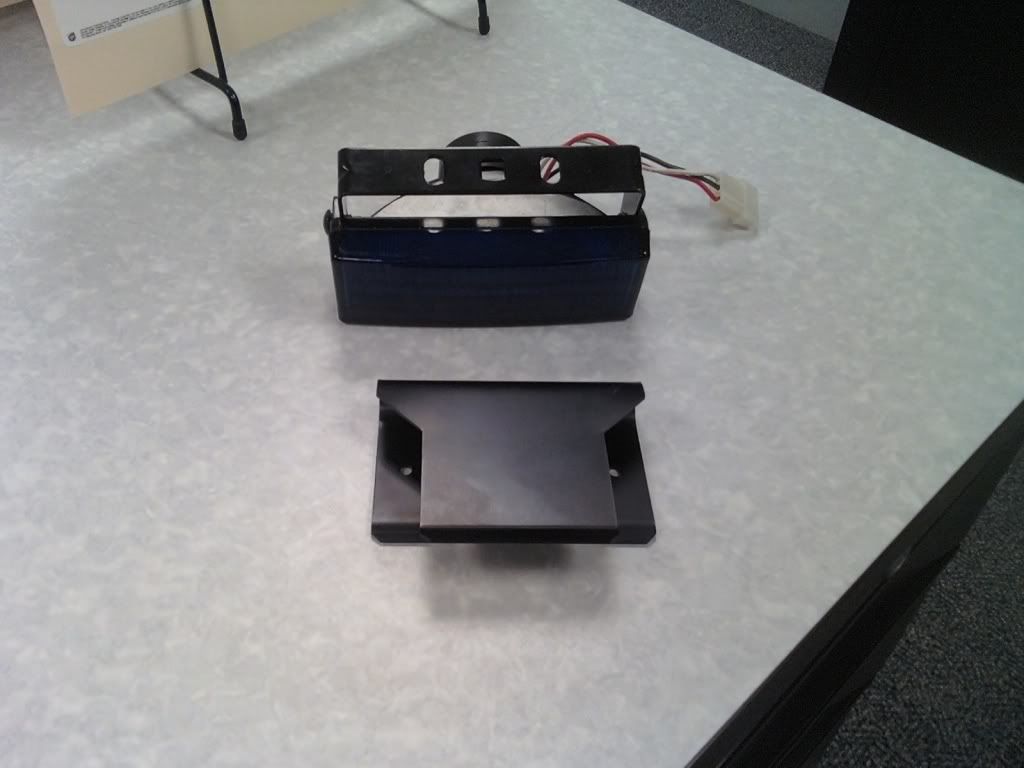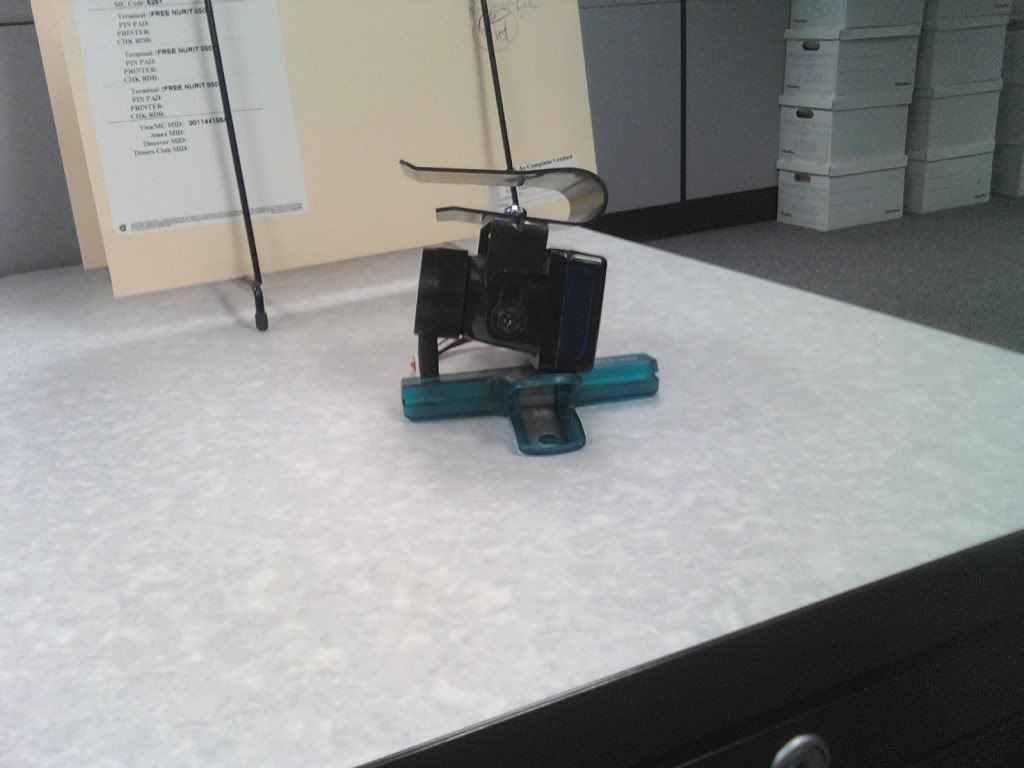 Chris