2007 chevy trailblazer_ls
Discussion Starter
·
#1
·
These wheels are amazing, just put them on today and can't believe the ride quality. Also, I bought them used in amazing shape for $40 for all 4.:excited:
Unfortunately due to my busy schedule I had to pay Frisby Tire $126 to put them on but because of the deal I got on the wheels themselves, I saw this as a fair price.
The wheels fit perfectly, although I have to account for the 3km+- slower speed reading, I think these will last me some time. The ones that were on there lasted me 91000km and wore perfectly even, I wore them right down to the wear bars.
Before,
After,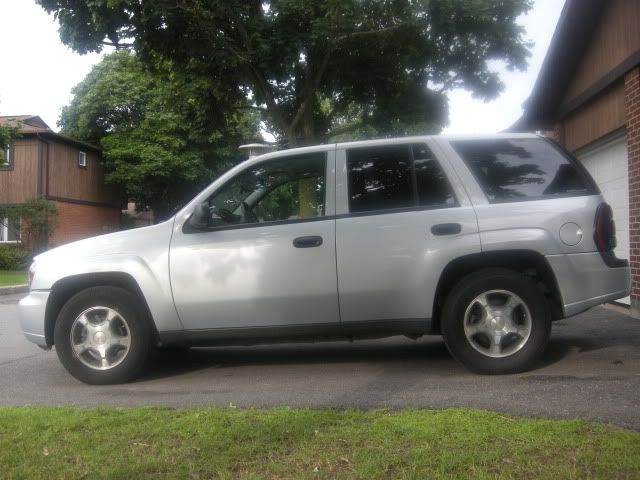 Before,
After,