2005 chevy trailblazer_lt

TECORE.OFFROADTB.COM
Well, TECORE '09 has come to an end. I think it all came out pretty successful (but I will let the other guys tell you how they felt). Here's a quick review of the weekend:

Who:
JamesDowning
(James) - Black TrailBlazer
splivkramer
(Todd) - Black TrailBlazer
Dizzlenator
(Dan) - Blue TrailBlazer
Gibby13
(Chris) - Black Envoy
Foosh
(Tom) - White TrailBlazer
AlekG
(Alek) - White TrailBlazer
Events:
Friday:
11:30a
Todd and James meet in Harrisonburg at Sheets
Run some trails:
-Kephart Run (FR 547)
Eat Lunch
-Old 33 (FR 549)
-Test the Dry River Crossing (FR 304)
Visited the WV line overlook on Rt. 33
Return to Sheets
4:30p
Return to Harrisonburg to meet with Dan, Chris, and passengers
Hit the trail up to Flagpole Knob (FR 225)
6:45p
Arrive at Meadow Knob
Set up camp (red dot)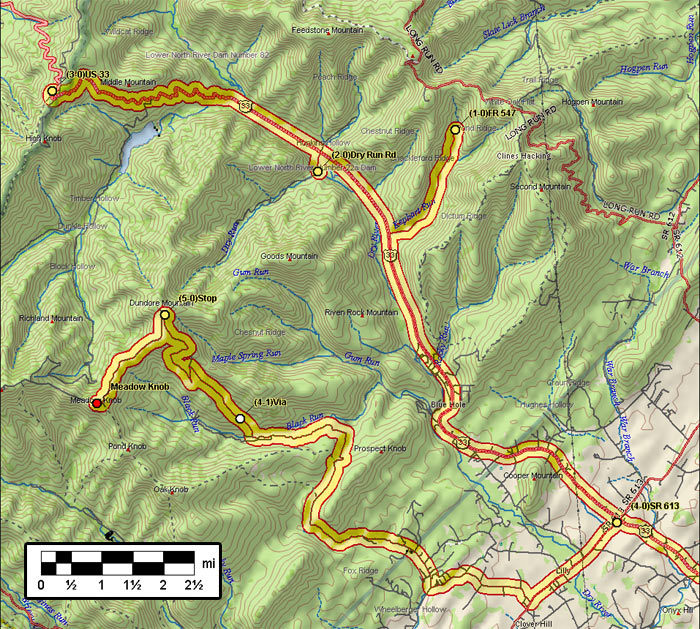 Saturday:
1:00a
Tom rolls into camp from FR 227
9:00a
Alek arrives at camp from FR 225
10:30a
Hit the trails
Begin West up FR 85A to Flagpole
Photo Op
Continue on to FR 85-6 to FR 85-4 for view of
Sugar Grove (NSA base)
Continue back to 33 via FR 85A to FR 227
Run the Dry River Crossing
Eat Lunch
Continue to Long Run, north of RT 33.
Take Long Run (FR 72) to the Gauley Ridge Camp on FR 240
Set up Camp
Eat Dinner
8:15p
Night run
FR 240 to 240A
10:00p
Return to camp (red dot)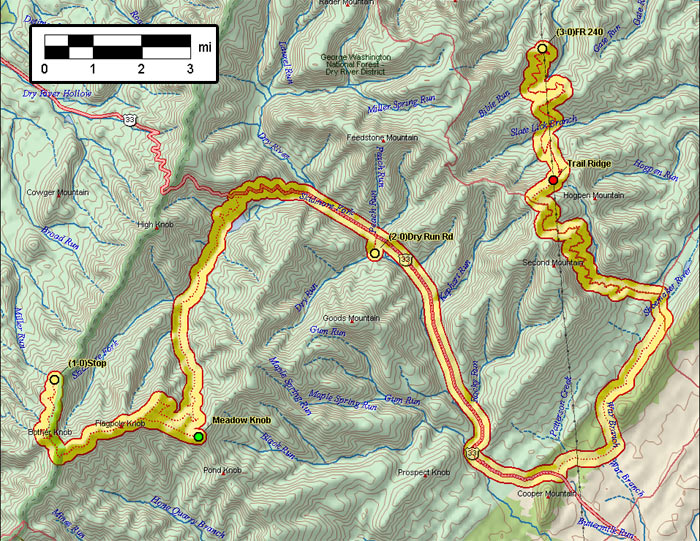 Sunday:
Parted ways
Now, post up your own synopsis of the event!
I'll be posting pictures as soon as they all load. Then the videos once they are edited.
Thanks to everyone that came for a great time! I hope to hold this again next year.